Travel the world, write about your journeys and before long the sponsors will be lining up to get their ads on your blog, providing you with ample cash to fund your globetrotting lifestyle.
Sounds like a dream job, doesn't it?
The market is there, but creating content that resonates with global audiences isn't as easy as you might think.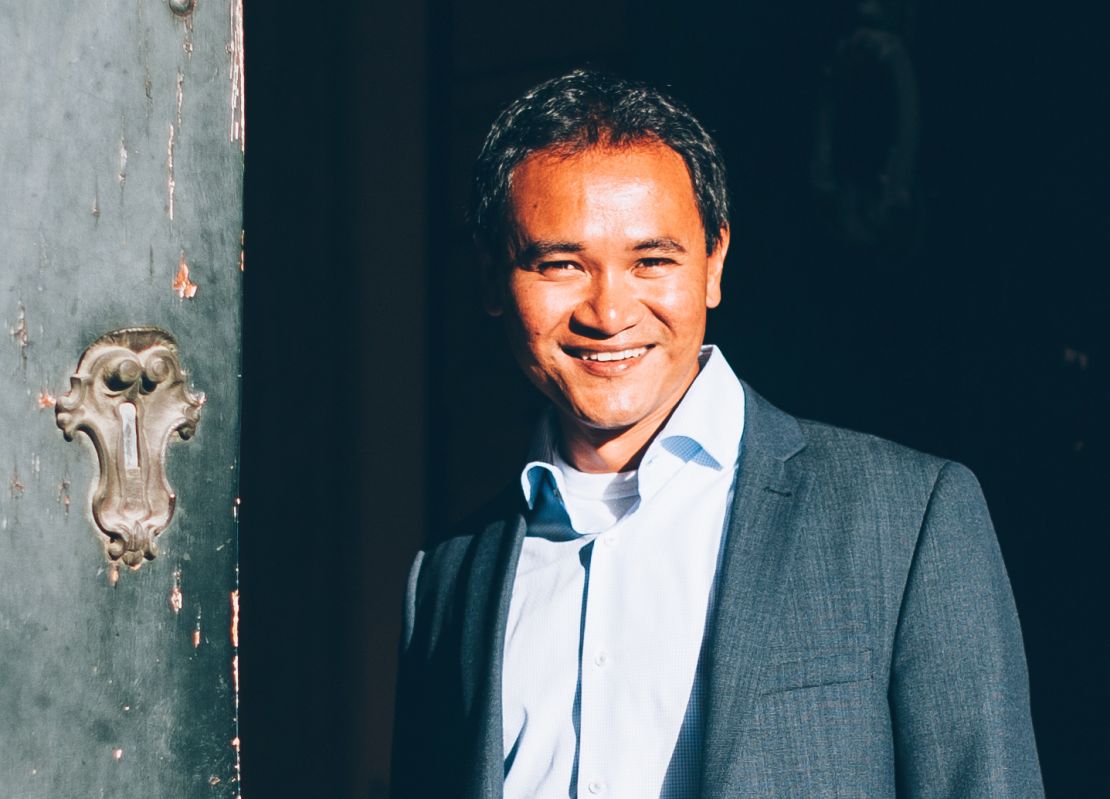 Keith Jenkins, CEO of travel blogger network iambassador and a creator of the Velvet Escape travel blog, says the world's top 50 bloggers have a combined audience of over 10 million people.
According to the latest Travel Trends Report released at ITB Berlin, the world's largest tourism convention, 92% of social media users are influenced by travel blogs, with up to 72% willing to change their destination based on the opinion of friends and networks on social media.
So how do you take your love for travel and turn it into a viable career?
Here are seven tips from successful travel bloggers around the world.
1. Blog for the right reasons
Many people think of travel blogging as a great way to see the world and make cash while doing it.
But the desire to succeed must come from a deeper place.
"Have a clear vision of where you want your business to be in the future," say Caz and Craig Makepeace at Y Travel Blog.
"Let that craft your decisions, the content you create and the experience you provide for your reader."
In other words, start blogging for the right reasons.
Blogging should be about something more than just free travel, which is a poor and unsustainable value exchange.
Would you praise a lackluster destination just because its tourism board sprung for the junket?
Did you actually pay for the hotel room you're trying to tell your readers is paradise on earth?
"Be it sharing your travel experiences or giving travel tips, you should write from the heart and build a credible reputation," says Pinoy Adventurista.
"That way, you will gain loyal followers that will read and follow your adventures."
2. Own your niche
One day, you write about staying in a luxury hotel in Thailand.
The next, you write about budget restaurants in Berlin.
Guess what?
You're confusing your readers.
When you focus your writing, you can become an expert on your subject and own your niche.
"It's imperative to have a unique point of view because you need a way to stand out from the thousands of other bloggers," says James Feess of The Savvy Backpacker.
"In general, the most successful bloggers write about one subject – solo female travel, family travel, luxury travel, fashion travel, budget Europe travel, senior travel. That's the best way to find an audience."
Should you focus on underrated destinations, interesting encounters or human stories?
The choice is yours.
Whatever you do, it's best to offer a unique perspective.
"An interesting angle will set you apart from countless others, build your credibility and establish a personal brand," says Yoshke Dimen of The Poor Traveler.
"Loyal readers will come eventually, but first give them a reason to visit your blog and follow you, and a much bigger reason to help you spread the word."
3. Tell good stories
Everybody loves a good story.
That's why aspiring travel bloggers should learn the art of "legend storytelling" and use it when writing about a destination.
"Remember how you would tell a story of a legend to kids?" asks Anton Diaz of Our Awesome Planet.
"There's a sense of awe and discovery. You can feel the tension between the hero and a villain.
"You end with a moral or lesson and a call to action.
"Ignite the sense of adventure in the kid inside your readers."
4. Solve a problem