Story highlights
Do people really need to talk on their cell phones in the air?
How about wider aircraft seats for people's real rears?
We also dream of decent public transportation to the airport
Are you preparing to squeeze into your nonrefundable middle seat with no extra legroom and no lunch included for your next flight?
As another busy travel year comes to a close, I wish for a better way to travel in 2014, even if the odds are about as good as winning the lottery. And while you think about your travel wishes for the new year, please turn off your cell phone.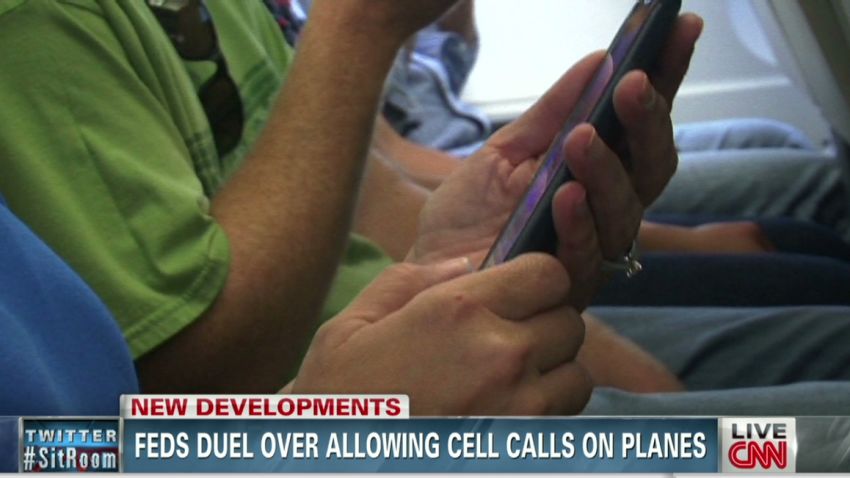 Feds duel over cell phones on planes
Please don't talk on your cell phone. Whatever government agencies decide about the safety and technical feasibility of cell phone conversations in flight, we hope the airlines will keep cell phone chatter out of the friendly skies. Can you imagine the bosses who will demand conference-call communication during flight? Or your spouse asking you to stop by the grocery store on the way home from the airport? Let it wait until you land.
The return of the empty middle seat. I often book aisle and window seats when I travel with another person, hoping that middle seat will go unclaimed. It rarely happens anymore. When the inevitable third traveler joins us, I move into the middle seat to sit next to my traveling companion (usually my child). There is a silver lining to existing conditions: The middle seat holder is often delighted to get my prime aisle seat.
Aircraft seats made for real people's rears. Is it too much to ask that we have seats that fit our bodies? It's not just that our backsides have gotten bigger (and they have). When the U.S. government measured the width of the American backside in the seated position in 1962, officials used the male hip as a seat measuring stick (that women's hips were a tad wider didn't seem to matter). But even that male hip measurement doesn't work because the widest part of your body is your shoulders and arms.
The result is that airline seats were about five inches too narrow for passengers in the 1960s. That's why your rear is squeezed into the seat and your shoulders get sideswiped by drink carts. Want enough room for your knees? That's a whole other story.
Top 10 U.S. spots to visit in 2014
Universal cords and chargers. I dream about standard chargers for the electrical gadgets that run my life. I don't mind bringing my universal adaptor along for my international trips but I'd sure like the same outlet and cord for my phone, computer, tablet and other gadgets. Even Apple, which sells itself on simplicity and modern design, has made things harder by having different cords for different gadgets. I end up carrying all these cords in Ziploc bags in my carry-on luggage and tangling them up in headsets, looking like the disorganized mom that I am.
Worldwide cellular service. I don't mind paying a bit more when I go abroad, but the American cell phone dance of confusion seems unnecessary when I'm jumping on a four-hour flight to Costa Rica for a week. Skype? Adding international calls to my existing plan for the month? On a recent trip I lived in fear of what charges might show up if I didn't read the fine print on page 43 of my existing e-contract. I'd like a clear way to make international calls without needing a business consultation or therapy session.
Mellow car rental insurance. It's the first day of my vacation or work trip, and I love my rental car company encouraging me to think about a possibly terrible traffic accident and whether my existing car insurance and credit cards cover me. Every car I've ever rented offers a barrage of insurance policies for which they charge a hefty daily fee in case of disaster, and they play up the threat of disaster.
Even a Consumer Reports expert told me it's confusing because car rental contracts can vary by state. At his recommendation, I spent about 45 minutes one night calling my car insurance and credit card companies and sorting through my policies to learn that I'm covered enough for me to sleep at night.
Send us your best winter travel pictures
Decent public transportation to the airport. Ever taken public transportation to the airport? Jumping on a train to the airport is a given in many foreign cities and a handful of American ones. In the cities where it works (think San Francisco or London), it's so civilized to get to the airport without fighting big city traffic. Creating rail links takes money, budgeting and long-range planning by politicians and transportation experts who aren't likely to be alive when the fruits of their labor are realized. But a girl can dream, right?
End the punishing fees. Before a highly anticipated trip to New York a couple of months ago, I caught that virus that stopped me in my tracks. I stayed home, for my sake and for yours. But my airline didn't care. They charged me $200 for the privilege of not infecting an entire aircraft, just about the cost of the ticket. And the flight was sold out, so I'm betting they resold my seat for a nice profit. And how about giving me the right to resell the ticket I purchased?
Faster flights. For many people living on the East Coast of the United States, it's a quicker nonstop flight to Costa Rica or Iceland than to California because of the vast size of the United States. Let's wish for faster transcontinental travel so we can all enjoy the benefits of traveling within this enormous country. And while we're at it, I'd love safe and quick travel to the moon. But I'll start with wishing for a quicker flight to California.
A change in attitude. I understand being grumpy trapped in a flying metal tube surrounded by strangers who steal the armrests, chat your ears off and burp throughout a flight. It's grumpiness that inspired this story. I hope you feel validated about your opinions about the sorry state of travel. But I'd also like celebrate what is still wondrous and amazing about travel: Isn't it amazing that humans can fly?
Since I started talking to aviation experts and airline employees over a year ago for CNN's "24 hours at the world's busiest airport" project, I've been impressed by the human effort that goes into getting my flight off the ground. Crews below and above are loading and unloading, cleaning the plane and stocking up snacks. Pilots are checking the weather and inspecting the aircraft after an overnight crew has ensured the runway is clear of debris and the light bulbs are working. An inspector has tested the arrivals runway for rubber left by landing aircraft, which gets scraped off every couple of weeks.
Special report: 24/7 at the world's busiest airport
I know it's physics but it's also magic. Despite the hassles and too-tight seats and packed flights. Here's to the magic continuing in 2014.
What are your travel wishes for 2014? They can be practical or something out of a science fiction novel. Dream big, and your idea could become part of a future CNN travel story.