Search the #vanlife hashtag on Instagram and you'll find millions of posts from travelers on the road in tiny homes on wheels.
While some van lifers will have opted to buy readymade campervans, more and more are choosing to buy a van or bus and convert it themselves.
Of course, this is hardly a new phenomenon. Campervan conversions have been around since at least the 1950s.
However, their popularity has skyrocketed in recent years. Demand had already increasing significantly before the pandemic, partly due to the numerous YouTube channels and Instagram posts devoted to DIY van conversions.
But interest went through the roof as many people found themselves stuck at home with little to do as borders shut down and restrictions were put in place in many destinations around the world.
"People wanted to get out. They wanted to get away from other people and stay safe, and we were all limited in what we could do," Brian Jagodnik, marketing and creative director at Outside Van, a luxury van conversion company in Portland, Oregon, told CNN Business last year.
"It pushed people outside and to travel away from others and take the road less traveled, and so the industry just continued to grow."
As a result, the #vanlife community is expanding further, with an increasing amount of travelers, many of whom may have already been mulling over whether or not to get a van, making the decision to buy one, and in some cases, do it up themselves.
So how difficult is a DIY campervan conversion? And are video tutorials and social media posts really enough to get you through a van build? Here, we talk to a number of travelers who've taken the plunge themselves.
"It's functional and not too fancy"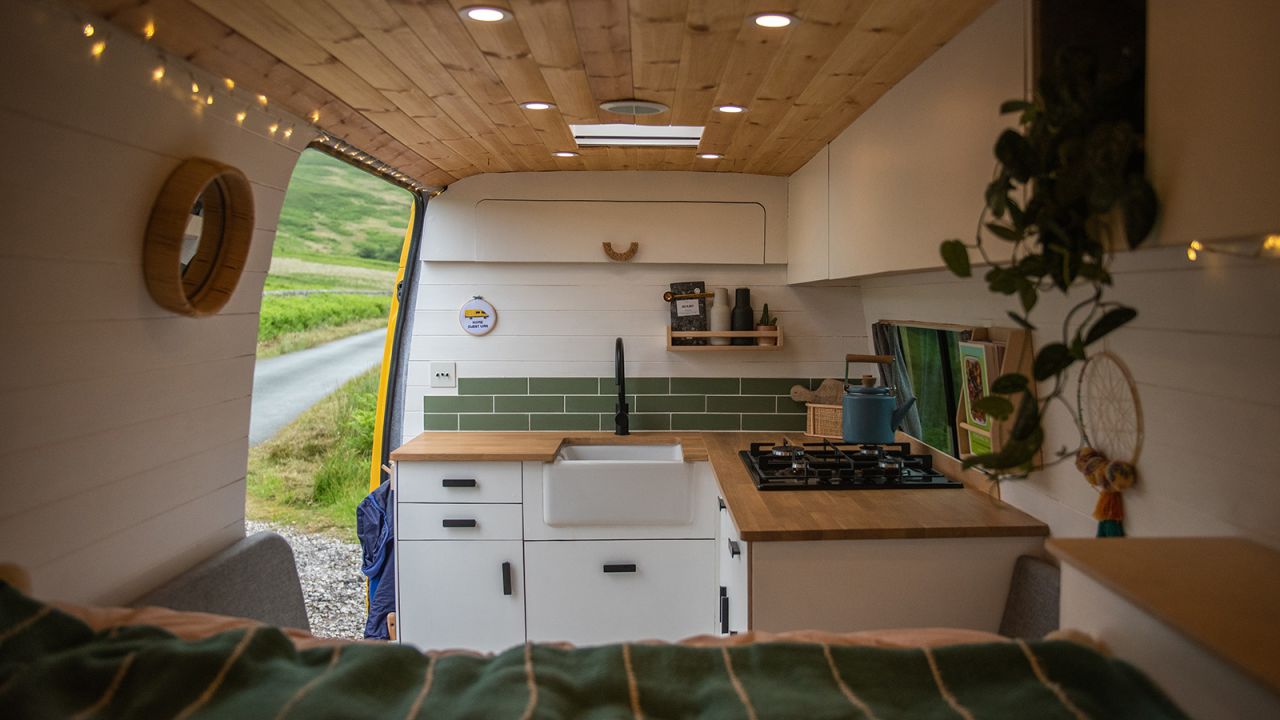 Dale Comley and Charlie Low, both from the UK, purchased a yellow Mercedes Sprinter for £8,000 (around $10,500) in 2019 and spent roughly £6,500 ($8,500) converting it into a campervan. The couple now live in their van Ringo full time and have written a book about van conversions together.
Investing in a van was a no-brainer for Comley and Low who met on a climbing trip and have been together for almost six years.
"It's something that we both always wanted to do since we met," Low tells CNN Travel.
"We're both from a climbing background, and climbing and van life are fairly synonymous. If you go to any climbing areas, you'll see lots of vans. We decided to take the plunge in June 2019."
Like many other travelers, they chose to buy a van and convert it themselves rather than splashing out on a readymade motorhome. That way they could create something that was tailored to their needs and tastes.
"The great opportunity with converting your own van is that you don't need to fall into the trap of essentially buying a motorhome and being stuck with one layout," says Comley. "You can truly create whatever you want."
Once they'd purchased the van, the couple parked it at Low's mother's house, where they had more space to work, and took time out to plan the design and layout.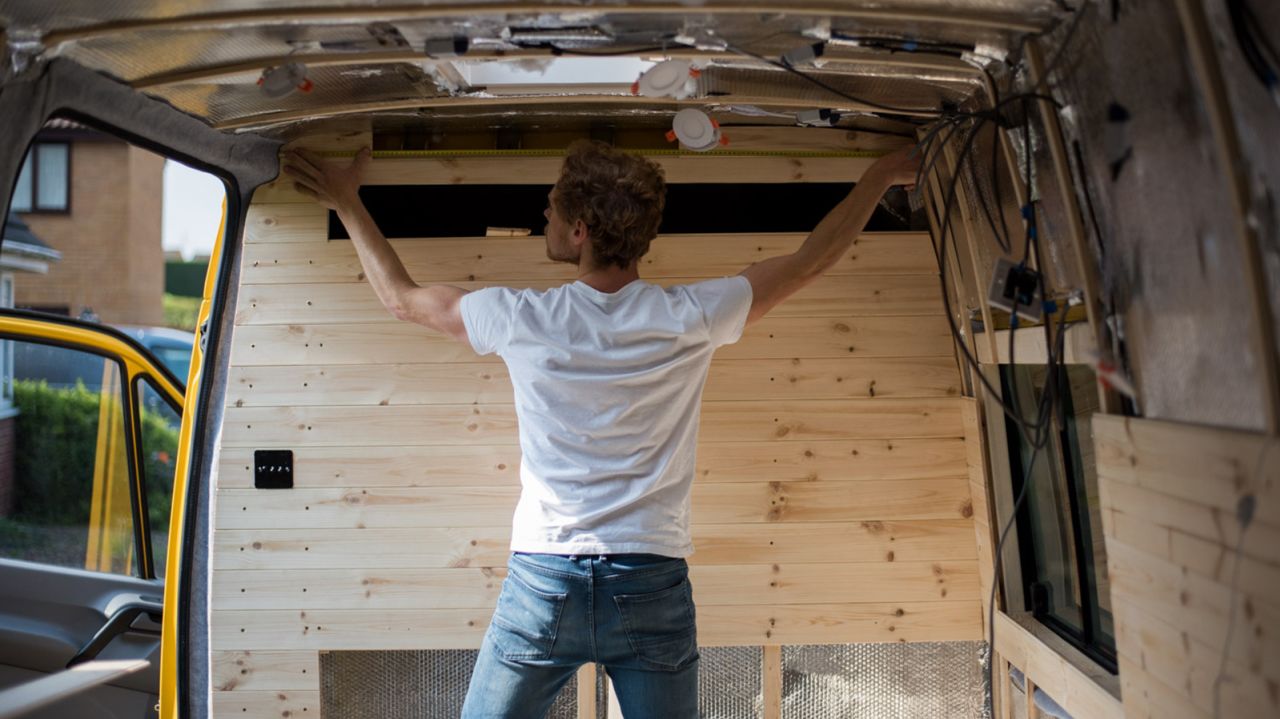 "We're both fairly practical," says Comley. "So we spent a long time designing so that we essentially got it right the first time."
They completed a lot of research on YouTube, but say they found that everyone had different ideas about the best way of doing things.
"There wasn't really a definitive single source of information," says Com