Story highlights
Ulm Minster's 531-foot steeple is tallest in world
Officials say the church's stone base is being damaged by human urine
The tallest church in the world is under attack – and the aggressor is human urine.
The magnificent 531-feet-tall (162-meter) steeple of Ulm Minster dominates the German city of Ulm, which lies on the River Danube in Baden-Württemberg.
But now officials responsible for its upkeep say the stone base of the Gothic tower, which has long acted as a lightning rod to late-night revelers looking to relieve themselves, is being eroded by salt and acids in the urine, Südwest Presse reports.
"Wildpinkler," as al fresco micturition is known in Germany, has become such a problem that earlier this year the city doubled fines to 100 euros ($109) for anyone caught in the act.
"I've been keeping an eye on it for half a year now and, once again, it's coated with urine and vomit," Michael Hilbert, the building's head of maintenance, told Südwest Presse. "This is about preserving law and order."
MORE: Glass washrooms in China offer stunning views of the forest – and other users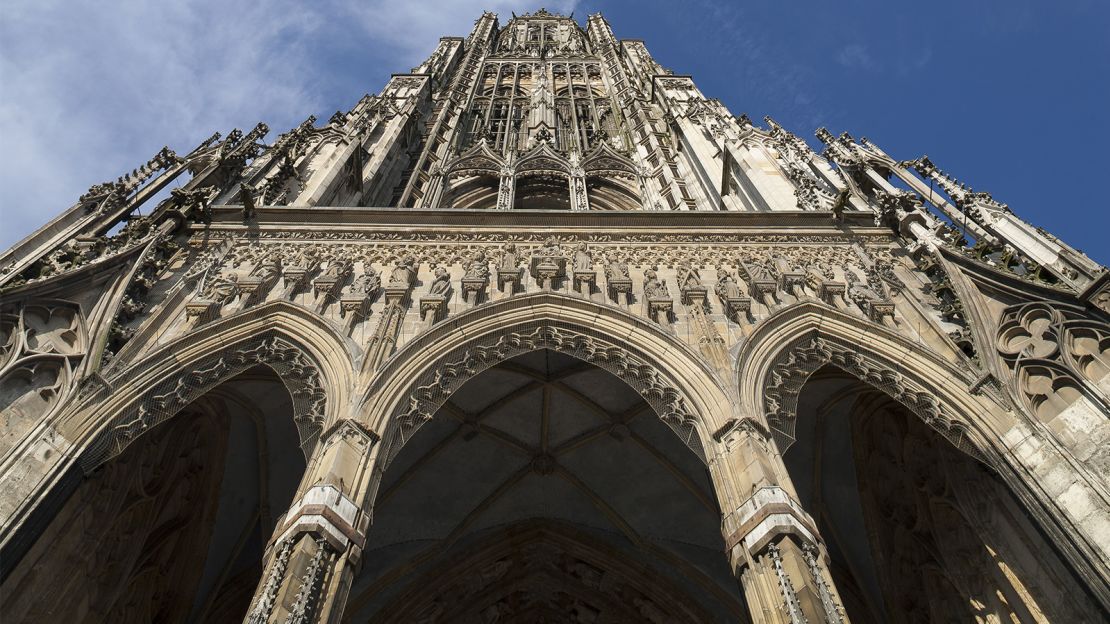 With festive season just around the corner, and a wine festival and Christmas market scheduled to take place in the Münsterplatz town square, Hilbert says organizers need to take responsibility for supplying public toilets.
A city spokeswoman admitted to Südwest Presse that "as long as there are people," a workable solution will be hard to find.
She told the paper that "the city does very well" in its efforts to address the problem, but while police patrols have been increased and event organizers are well aware of the situation, the imposition of higher fines has so far been unable to halt the tide.
However, answering the call of nature in the great outdoors doesn't always have to be destructive.
It can even be quite beautiful, when directed into the right receptacle.
As inspiration to the people of Ulm, here are a selection of photos from Lonely Planet's new book "Toilets: A Spotter's Guide," featuring more than 100 interesting restrooms from around the world.