Airport improvements, easier access to certain destinations, making aviation less destructive ecologically – and a railroad revolution.
OK, the way we travel isn't exactly the burning question that will decide the US election, but a second term of Donald Trump's presidency or the first term of a Joe Biden administration might have radical differences in the industry's development – not just in the United States, but globally, too.
Trump, famously, is the only President to have owned an airline – Trump Shuttle. It connected Boston Logan, New York LaGuardia and Ronald Reagan airport in Washington, DC, from 1989 to 1992.
Meanwhile, Biden has been a rail commuter for decades, and his much-noted bid to make the United States go greener could have implications for the aviation industry.
Neither has focused on transportation during their campaign. In the middle of a pandemic, there are bigger things on which to concentrate. But with the travel industry decimated by Covid-19, the presidential response could determine whether the industry revives or is crushed beyond repair.
And that goes beyond vacations.
"One of the most important things about the travel industry is its huge impact on the economy," says Tori Emerson Barnes, executive vice president of public affairs and policy for the US Travel Association.
"It's not quite as tangible as manufacturing, but any new or renewed administration needs to prioritize it, as it's the hardest-hit industry. The travel industry has suffered almost 40% of job losses nationwide. Nearly four million travel jobs have been lost in the US since the pandemic, and if we don't get a relief package by the end of December, we'll lose another million. We need action quickly."
So what are the two candidates offering, and how do industry figures believe each could change travel in the United States?
What the candidates say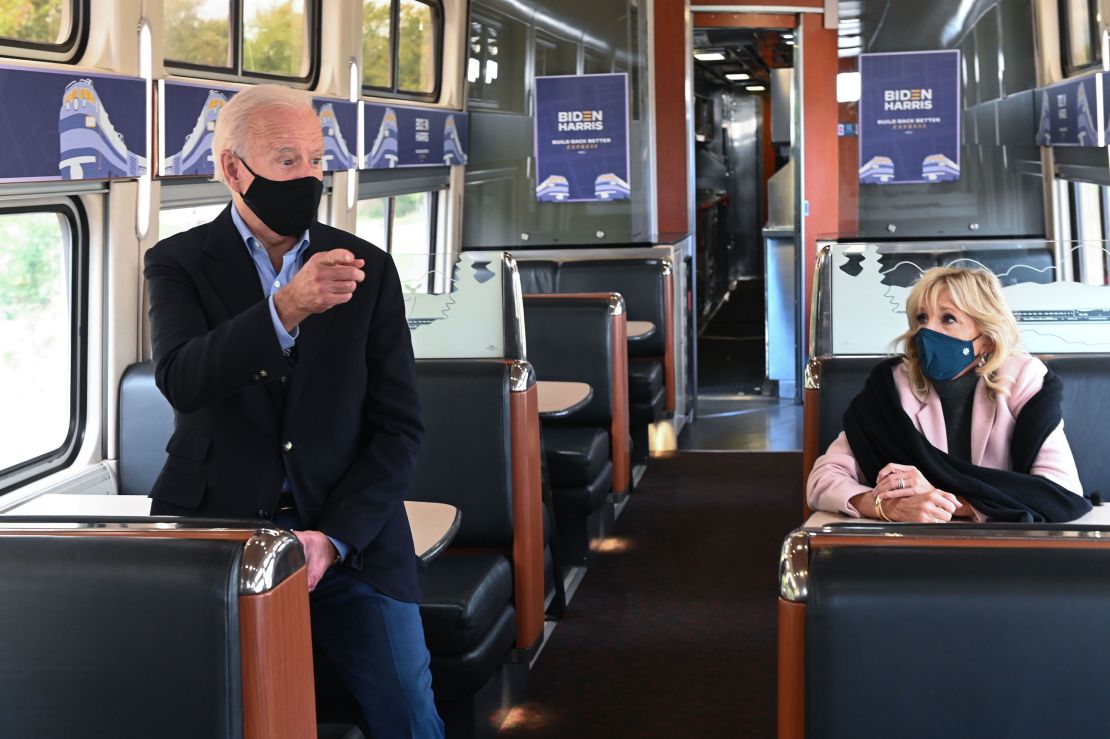 Trump came to power in 2016 on a ticket promising infrastructure improvements, having called both some of the country's airports and its rail system "Third World" while campaigning and again as President. He has not released any plans for travel or aviation in his 2020 campaign, however, and the White House did not respond to an emailed request for information.
Meanwhile, Biden covers roads, rail and aviation in his "infrastructure" plan. His "clean energy" plan also touches on transport. There's no clear timeline or cost projections in his plans, however, and the Biden campaign did not respond to emailed requests for comment either.
"There's nothing very concrete in what the Biden-Harris campaign team has proposed," says Henry Harteveldt, co-founder of travel industry research and advisory firm, Atmosphere Research. He also once worked for Trump Shuttle.
"There's nothing wrong with what they've said, but the challenges facing the US are numerous and aviation matters are not at the top of the list. That's not what he's campaigning on."
Responding to the pandemic
For years, the US aviation industry has been in need of airport upgrades and infrastructure improvements, but for Harteveldt, the only thing that matters right now for the industry is getting the pandemic under control.
"The travel industry is reliant on the public health environment being safe enough for people to feel comfortable about traveling," he says.
"Will there be availability of accurate rapid-result Covid-19 tests that will reduce or eliminate the need for restrictions or quarantines on arrival? Will travelers feel confident enough to make a trip – especially an international trip – if they're concerned about how their destination is managing the virus?
"If an American in Europe was planning to go home to the US for Thanksgiving, would they still want to take that trip right now?"
Brett Snyder, founder and author of the airline industry blog Cranky Flier, agrees.
"The travel industry needs two things. First, it needs the Covid crisis to be controlled better, and then it needs borders to open. Those go hand in hand. So I think the prospects of borders reopening sooner are likely to be better with a President Biden," he said.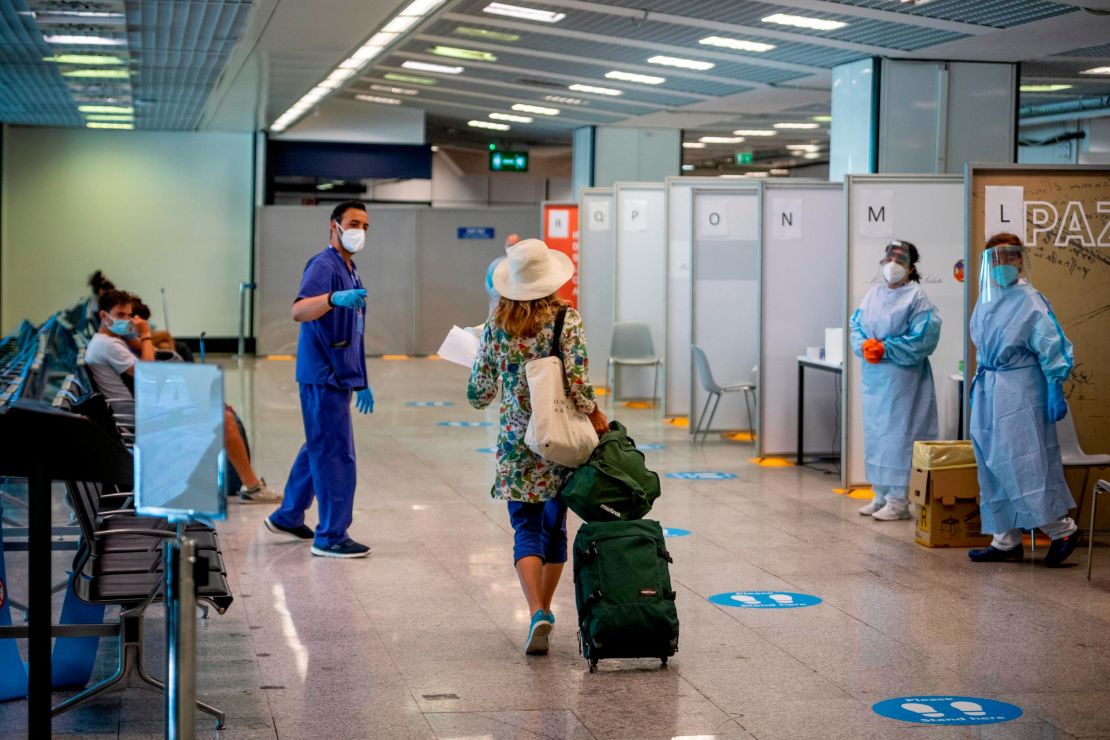 Snyder says the European Union, followed by the United Kingdom, should be the priorities for opening borders.
"There's a way to work on testing regimes, try and mitigate the crisis and working towards reopening borders so people can start traveling. We've put ourselves in a pretty bad place, but under a President Biden, I think the less adversarial approach would be better."
Emerson Barnes reckons a Trump administration would concentrate on reciprocity when reopening borders, while a Biden one would be keen to repair international relations – but would ultimately be led by the science. "But if either president were looking at risk levels, I don't know how much difference there'd be – if it's a high-risk country, we wouldn't let them in."
There is praise for the Trump administration in the emergency money they have given to the travel industry so far, however.
"I want to give them credit for their focus on the payroll support plan for airlines and airports as part of the CARES Act," says Harteveldt, who also praises Trump for supporting US airlines in an "open skies" disagreement with Middle Eastern airlines dating back to 2015.
Emerson Barnes says that the CARES Act money was assigned when "Congress thought this would be a much shorter timeframe, we'd have a shutdown and then everything would reopen and we'd be OK. We need them to react quickly."
Her priorities are getting more money for the industry, reopening inbound travel and a stimulus package to get people traveling – with tax breaks.
Border lines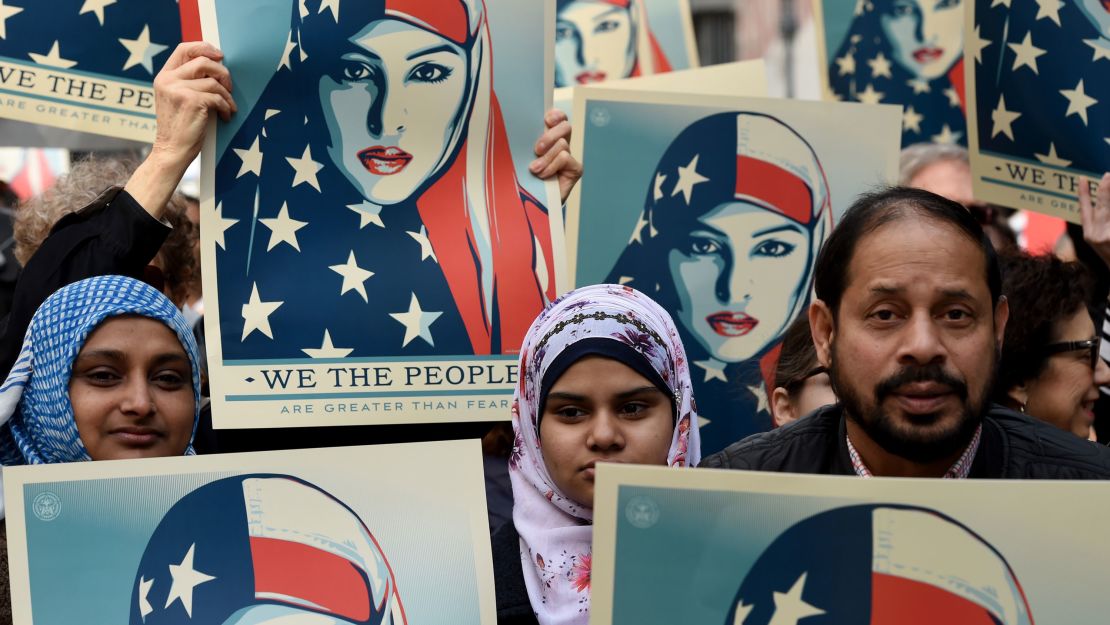 Harteveldt sees another potential border-related change under a Biden presidency.
"It's unlikely to happen under a Trump administration, but US airlines would very much like an 'open sky' agreement with China" – where governments give airlines from both sides unlimited rights to fly between the two – says Harteveldt.
For passengers, this could end up reducing fares by increasing capacity, and it could open up routes from regional airpor