Each evening, Point Roberts residents Steve Work and Shauna Sylvester head out for a walk. Strolling along the sandy beaches that surround the community, Work says it often feels like the American/Canadian couple has the eight miles of shoreline to themselves.
This is because many of the houses in their neighborhood are empty — the owners are absent because months of coronavirus travel restrictions have made it impossible for them to reside in Point Roberts.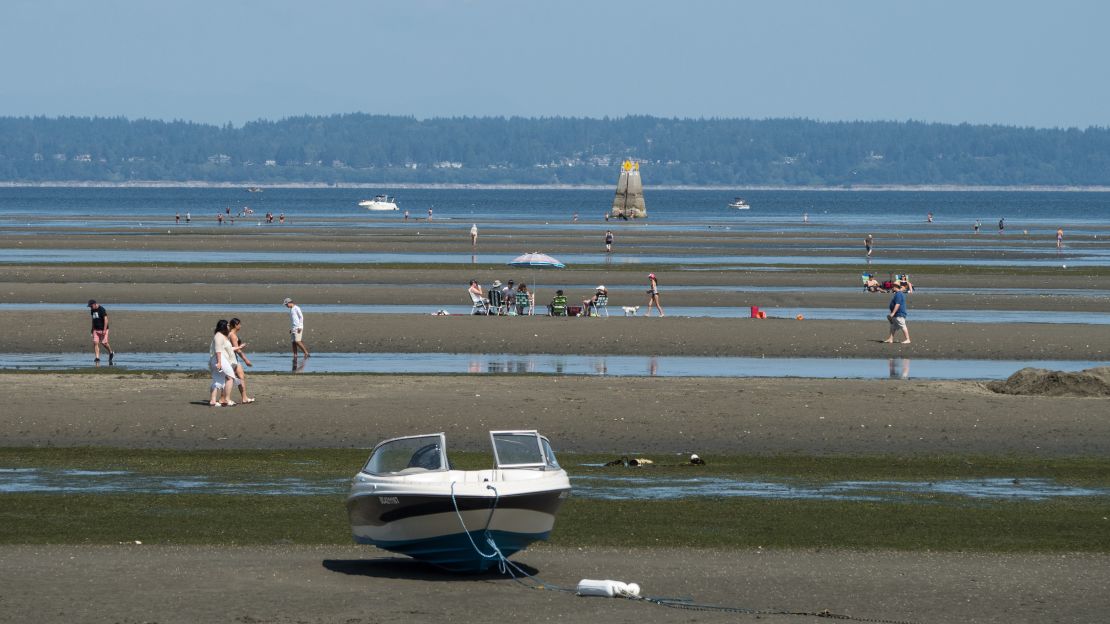 "It's like an idyllic island;" says Work of Point Roberts, "except it was never set up to be an island."
Point Roberts is a 5-square-mile outpost separated from the rest of Whatcom County, Washington state and the United States by 25 miles of British Columbia and two border crossings.
Those boundaries never used to matter because Point Roberts was integrated into the nearby town of Tsawwassen in Canada says Work, "The border felt transparent. It was easy to come and go."
But when Covid-19 cases began to soar in the United States while growing more slowly in Canada, the two countries agreed to border restrictions.
A border problem
The closure, beginning March 21 and renewed monthly, resulted in a dramatic drop in traffic between the two countries, although essential workers — such as truck drivers and health-care professionals — were still able to cross.
"This is a beautiful place with a strong community, but we're isolated from just about everything," says Work, who like most residents is eager for both governments to come up with a solution that allows residents to enter and exit Point Roberts more easily.
The goal would be to get a special exemption to cross into Canada to stock up on supplies and visit family or to return back through the Peace Arch border crossing into Washington State.
Point Roberts is just one of many close-knit, cross-border communities along the US-Canadian border that have been cut off since Covid-19 travel restrictions were implemented.
But unlike more typical border towns — which may be separated from their Canadian counterpart but are still attached to their larger county and state — Point Roberts is what geographers call a pene-enclave; a piece of land that can be reached only by traveling through a foreign territory. Other pene-enclaves along the border include Hyder, Alaska; the Northwest Angle in Lake of the Woods, Minnesota; and Campobello Island, New Brunswick.)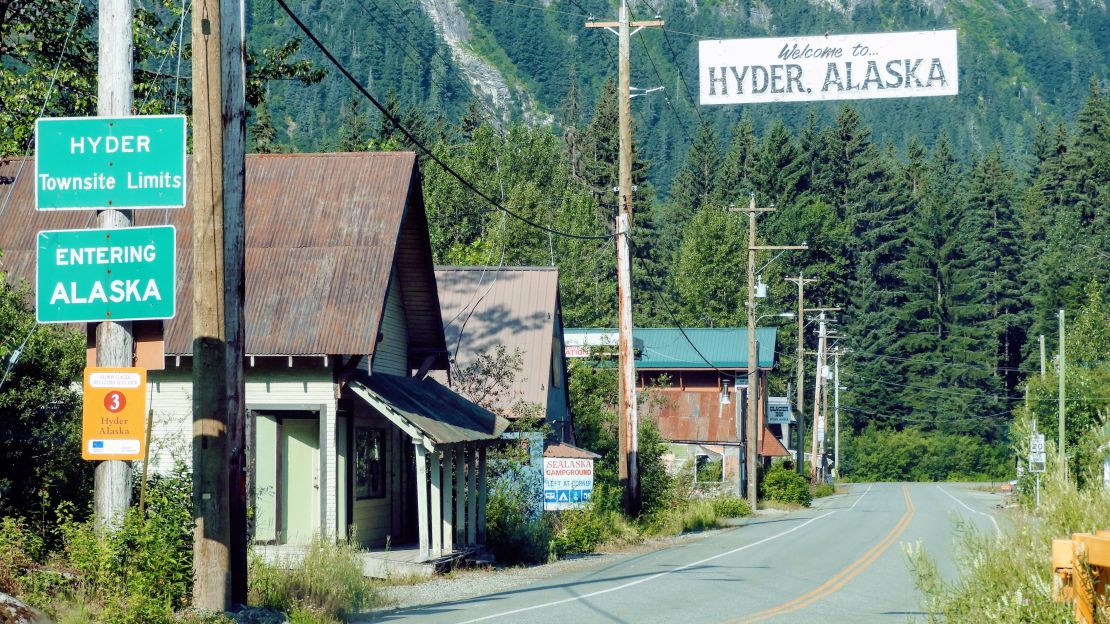 In normal times, this hasn't really mattered. Point Roberts developed a unique hybrid identity where residents were equally likely to be Canadian as American. In the enclave, traffic speed signs were in US miles per hour but gas prices were Canadian dollars per liter.
Daily life tended to move fluidly across the border — with residents often working, shopping, recreating, going to school or getting health care on the Canadian side.
Covid-19 stopped all this.
Empty pene-enclaves
Pene-enclaves such as Point Roberts and Hyder often grew out of nation building negotiations. In the case of Point Roberts, the isthmus was once a favored summer camp for Indigenous people from the Cowichan, Lummi, Saanich and Semiahmoo nations.
When the US-Canada border was set at the 49th parallel in 1846, it intersected the Tsawwassen Peninsula, leaving a blob of the United States dangling on the bottom.