Can Venice save itself? Locals say it's drowning – not under the rising waters of the Adriatic, but under a flood of tourism.
The 20th century brought the world's most famous archipelago a new airport, a new cruise terminal and even new railway lines across the old bridge connecting Venice to the Italian mainland. The city now receives 30 million tourists a year; however, many residents claim this is more than it can cope with.
Back in 2015, the head of the Italian Environment Fund, Andrea Carandini, warned that Venice was being crushed by mass tourism.
"Venice now has 50,000 inhabitants – a third of what it did in the 18th century – and yet it receives 30 million tourists a year," Carandini said.
Venice is working hard to cope with its runaway popularity.
MORE: Vietri sul Mare and the undiscovered Amalfi Coast
A better time to visit Venice?
In 2015, the islands voted to ban cruise ships sailing along Venice's picturesque Giudecca Canal. The arrival of these massive tourist boats doesn't just damage canals and their quaysides. Two or three cruise ships moored at any one time can mean in excess of 10,000 passengers disgorged into the narrow and squares of Venice.
However, just three months after it came into law, this move was overturned by the Regional Administrative Court on the mainland.
"A large number of people and politicians have tried to demand a ban on the passage of ships through the Giudecca Canal but it has never been accepted by the Tribunale Amministrativo Regionale," says Elena Scarpa, who runs Hotel Sant'Antonin in one of the quieter sestieri (neighborhoods) of Venice.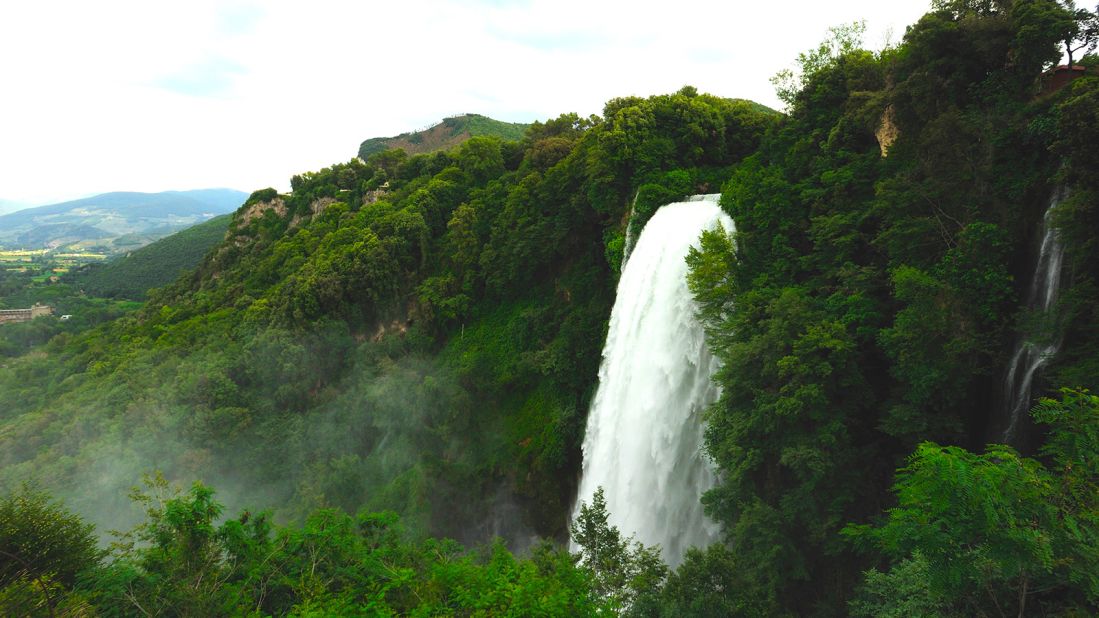 33 beautiful photos of Italy
Earlier this year Venice's Mayor Luigi Brugnaro proposed a ticketing system for access to the area around Piazza San Marco. This, the main square of Venice, was dubbed by Napoleon "the drawing room of Europe" and contains many of its most famous sights.
While the city council approved the measure in May 2017, it's not proved popular with locals. Cristiano Fortuna, general manager of L'Orologio Hotel on the Grand Canal, thinks ticketing is impractical.
"It's not a good idea for either visitors or residents," she says. "Perhaps more effective than a restriction plan would be encouraging visitors to come to Venice on weekdays. And in the period from October to April.
"Overcrowding is particularly bad on weekends from May to September. And we should come to an agreement with the cruise companies to bring ships in on all days of the week, not just weekends."
READ: 10 things Italy does better than anywhere else
Queues of visitors
Mayor Brugnaro has also proposed luring tourists away from specific areas that get too many visitors.
An example is Riva degli Schiavoni, the historic quayside on which foreign travelers to Venice arrived before the railway bridge was built in 1846. It can be solid with visitors in the summer with long queues of people waiting to cross its bridges.
There are six sestieri in Venice, but most tourists never see Castello and Cannareggio, which contain some of the most beautiful churches in the archipelago.
In another move, proposed this June, Councillor Massimiliano De Martin, assessor of the commune of Venice, has suggested a ban on any new hotels being created out of Venice's dwindling housing stock. Islanders have become used to seeing their homes being sold off to be converted into restaurants and hotels.
In recent years JW Marriott turned the whole of Isola delle Rose into a resort hotel, the Bauer group has converted a convent into the new Bauer Palladio Hotel and Spa and Aman Resorts took over Palazzo Papadopoli to make a new hotel (where George Clooney held his wedding reception) on the Grand Canal.
"Living in Venice is becoming more and more difficult," says Scarpa. "Shops such as grocery stores, butchers, bakeries and book shops are closing to leave space for souvenir shops, and for this reason Venice is becoming more and more expensive."
Part of the problem is that maintaining one of the most beautiful historic cities in the world is a very expensive business.
A section of the Doge's Palace was covered with a large Bulgari hoarding for several years to raise money for the restoration. This year, the romantic Rialto Bridge is obscured by adverts for Diesel because Renzo Rosso, the man behind the clothing empire, is financing its repair.
Preserving the real Venice
Venice needs its tourist income if it's to survive and those visitors don't want the city falling apart in front of them.
For Jonathan Keates, chairman of the British charity Venice in Peril, the aim must be to preserve Venice as a place of great beauty where real people still live.
"The plan should be to manage tourism, impose higher tourist taxes, introduce tax breaks for small businesses and favor affordable housing," says Keates. "Venice needs the feet of residents on the ground, children playing in the campi, old codgers on benches – a proper Italian city as we know it."
How best to preserve Venice will be discussed in July by the UNESCO's World Heritage Committee. Nonetheless, the city will vote to stop the mainland having a say in what happens on the islands in October 2017.
So it may be Venetians who end up saving the Floating City in the long run.
MORE: 33 beautiful reasons to visit Italy
Adrian Mourby is an Oxford, UK-based novelist and broadcaster.