He's been trekking through wilderness areas around the world for over five decades, and veteran Black explorer J.R. Harris says his thirst for adventure is still as strong as ever.
Now aged 78, Harris has visited well over 50 countries on every continent except Antarctica, exploring some of the most remote areas of the world, including Patagonia and the Australian Outback. And he says he has no intention of putting away his hiking boots any time soon.
"I'm curious about everything," Harris tells CNN Travel. "And if you throw in a slice of adventure, it's just a question of how long it will be before I put some stuff in a pack and go there."
Harris, who was born in Louisiana, and grew up in Queens, New York, got his first taste of adventure when his parents sent him to a Boy Scout camp at the Catskill Mountains in southeastern New York.
Boy Scout lessons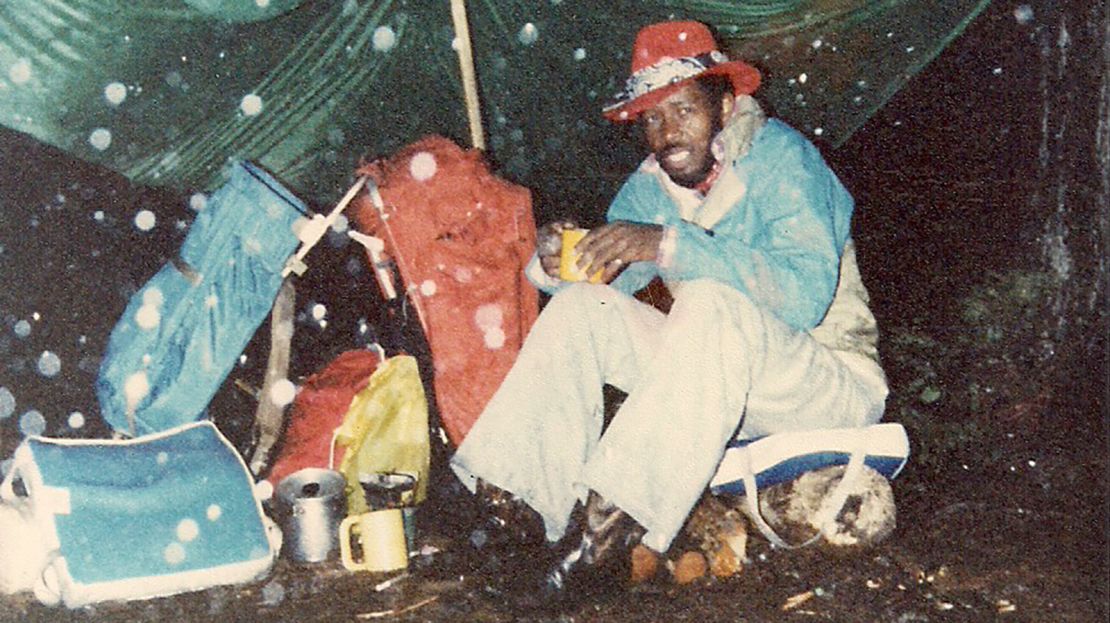 "I went kicking and screaming," he admits, before explaining how the experience changed his outlook on life.
During his time at the camp, Harris was taught many skills, including how to read a map, set up a tent, use a compass, build a fire and identify animal tracks.
"I basically learned how to live outdoors," he says. "And the idea that I could just live with whatever I was carrying in my pack was such a different concept from the life I had back in New York City. It fascinated me."
He took many train trips around the US while growing up in New York during the 1950s – his father worked as a waiter in the dining cart of a long distance train, so the family were able to get discounted fares.
His father eventually lost his job on the train when "train travel was supplanted by airline travel," bringing the family's frequent rail journeys around the country to an end.
He took his first plane journey, from Chicago to California, when he was around 12 or 13.
While he'd looked up to some of the "old pioneers" while he was in Boy Scout camp and harbored ideas of "roaming around the Rocky Mountains alone," Harris' first big journey didn't come until he'd graduated from Queens College, a public college in New York, where he'd studied psychology, in 1966 and "needed some kind of adventure."
After staring at a map for a while, he noted that the furthest north he could possibly drive would be to Circle, Alaska, about 120 miles north of the city of Fairbanks, and he decided that he wanted his car to be the northernmost vehicle in the western hemisphere.
So he threw some clothes in the back of his beat up Volkswagen and set off on a journey that took around two weeks.
It was during that trip, while gazing across at the mountains and "wondering what else was out there," that Harris realized that he wanted to be an explorer.
On the move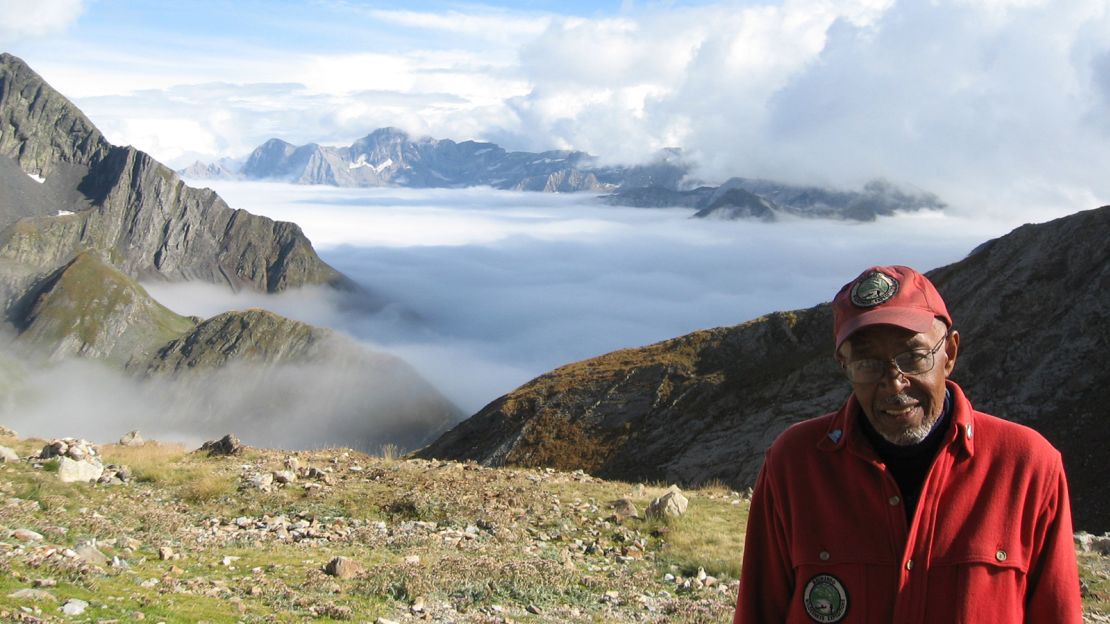 He vowed that once he'd returned home, he would get himself some trekking equipment and spend as much time as he could exploring remote landscapes on foot.
Getting his car to the northernmost point wasn't as simple as he'd expected – there was an abandoned vehicle blocking his path when he reached his intended destination.
However, Harris managed to track down the driver, who had it moved to the side just for him, and was able to tick that particular goal from his list.
In the many years since then, he's hiked through the diverse landscapes of the Rocky Mountains of Canada, the Andes, South America's longest mountain range, the European Alps, the Pyrenees mountain range straddling the border of France and Spain, and New Zealand.