Once the mist clears over the hilly mountaintops, green is all you can see in Dalat, a mountainous region in the Central Highlands of southern Vietnam.
The country's top agricultural producer, it's a popular vacation destination for both Vietnamese and international tourists.
But Dalat is also earning fame for a rather unexpected reason – it's the source of some of the best cheeses produced in Asia, including creamy mozzarella, burrata and camembert.
Le Petit Paris
In the early 1900s, Dalat was a cool summertime reprieve for the French during their occupation of Vietnam. So popular, that it garnered the nickname "Le Petit Paris."
The region's French influence can still be felt in its art-deco colonial architecture, paved boulevards and, most notably, its food.
From baguettes to pate, the French imported and introduced numerous culinary ingredients during this time – including cheese.
It's a tradition that continues today at a cheese factory in the small village of Don Duong – about an hour outside of Dalat – that was established in 2011 by popular Vietnam-based Italian/Japanese restaurant chain Pizza 4P's.
Here, a large chunk of Vietnam's cheese is made and sold to hotels, restaurants and dairy shops around the region.
The area's high altitude and cooler climate make it a prime environment for dairy cows to thrive and produce top-quality milk.
Initially, the Don Duong cheese factory started out using less than 50 liters of milk per day. Today, 30 workers use 5,000 liters a day to make 13 different kinds of cheeses, from ricotta to bocconcini. All of their cheese is 100% natural, with no additives.
As for the milk, their supply comes from various farmers and producers like the Dalat Milk Farm. But, in an effort to improve their milk quality and consistency even further, Pizza 4P's is now looking to build its own dairy farm.
Farm to table in 24 hours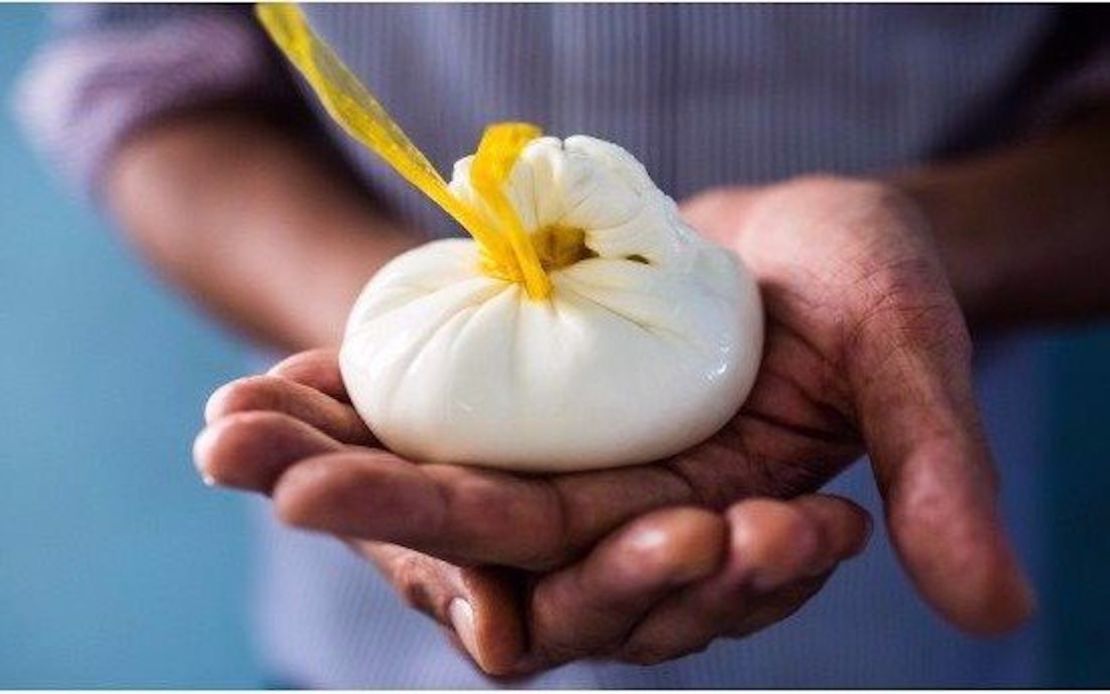 Within 24 hours of making the cheese, it's delivered to Pizza 4P's restaurants in Saigon, Hanoi, Nha Trang and Danang.
One of their most notable menu items is their camembert.
"Our camembert cheese was developed in collaboration with a craftsman who was trained in France," says Keinosuke Konuki, manager of Pizza 4P's cheese factory in Dalat.
But Pizza 4P's' most popular cheeses are their creamy burrata and mozzarella, liberally sprinkled on all of their pizzas and generously cut open to reveal a creamy center. Each day the farm hand makes a staggering 1,500 to 2,000 pieces of burrata and 2,000 to 3,000 balls of mozzarella.
Although the area has strong French ties, Pizza 4P's makes it clear they are not imitating the techniques used in Italy and France.
"Despite the French influence, of course, we have developed cheese in our own way," says Konuki.
"We make cheese in Vietnam and cannot acquire information easily, like in Europe. All we can do is trial and error. It takes time and effort."
Elevating Vietnamese cuisine