Editor's Note: Sign up for Unlocking the World, CNN Travel's weekly newsletter. Get the latest news in aviation, food and drink, where to stay and other travel developments.
The standard for luxury hotels in Vietnam has just gotten higher – literally.
The new Vinpearl Landmark 81, Autograph Collection, has just opened inside the country's tallest building, Landmark 81, in Ho Chi Minh City.
It clocks in at 461 meters (1,512 feet) high and overlooks the Saigon River in the eastern stretch of Vietnam's biggest city.
Unsurprisingly, the sky-high views are a big draw.
There are 223 rooms and suites spread across the property. The most luxurious of the group is the 68th-floor penthouse suite, which the hotel bills as both the largest and highest presidential suite in all of Vietnam.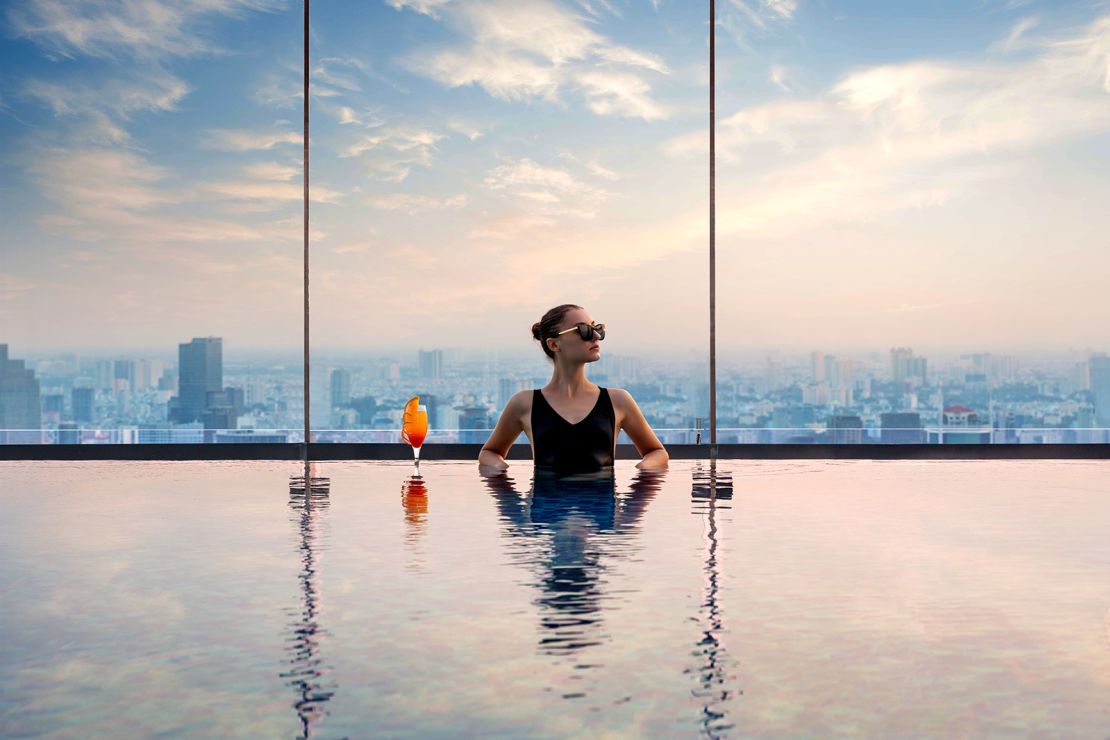 The 488-square-meter suite has two marble bathrooms, sleeping space for up to five people as well as a private chef and mixologist on request. Every single room, not limited to the suites, has floor-to-ceiling glass windows to allow for maximum enjoyment of the surroundings.
Meanwhile, the hotel's Oriental Pearl restaurant takes phở, the noodle soup that is arguably the country's most famous dish – and makes it more upscale by using wagyu beef.
At the appropriately-named cafe The Cloud, traditional Vietnamese coffees and locally-made chocolates are on offer.
There are three event spaces at the Vinpearl. All three have outdoor terrace areas, and one of them is big enough to drive a car into, according to the hotel.
In addition, there's a spa named Akoya, after a traditional Vietnamese pearl that symbolizes beauty. While there, visitors have the option to indulge in a spa treatment like a massage or facial or to spend time in the sauna, steam room or infinity pool.
"We look forward to elevating the level of hospitality for local and international business and leisure travelers in this vibrant Vietnamese metropolis," the Vinpearl's general manager, Goetz Bauer, said in a statement.
He added: "We hope to become a new beacon of light on the skyline, fostering meaningful connections between our cherished guests and the quintessential spirit of this compelling city."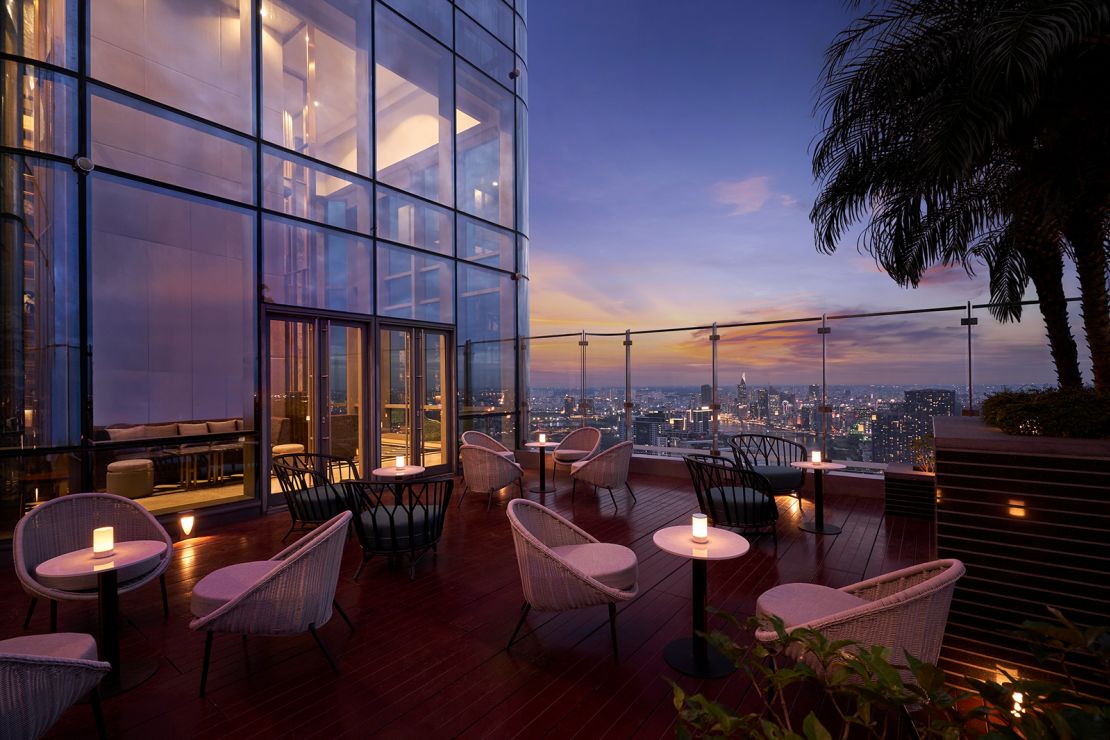 The hotel – which is the Vietnam debut of Marriott's Autograph Collection brand – occupies 34 floors of the 81-floor skyscraper.
The rest of Landmark 81 is a mix of private residences and public attractions. Guests can visit the ice skating rink, movie theater, kids' play area and shopping mall all without leaving the building, as well as pay a visit to the 81st-floor observation deck.
The building's design was inspired by a Vietnamese legend in which a three-year-old boy named Thanh Giong was able to fight off an enemy using only a bundle of bamboo.
Vinpearl Landmark 81 is located about 11 km (7 miles) from Tan Son Nhat International Airport, Vietnam's biggest and busiest airport.
Vinpearl Landmark 81, 720A Đ. Điện Biên Phủ, Phường 22, Bình Thạnh, Thành phố Hồ Chí Minh 700000, Vietnam; +84 28 3971 8888; Rates from $155++ per night