If you own an iPhone, Dell computer, Microsoft tablet – or really, any digital device – you're already more connected to Shenzhen than you might realize.
Dubbed the Silicon Valley of tech hardware, this city in southern China has seen explosive growth. The population skyrocketed from 300,000 to 11 million people since its inception as a Special Economic Zone in 1980.
What Shenzhen lacks in ancient temples and historic monuments to lure the travel set, it makes up for in modern architecture (unveiling 11 new skyscrapers in 2017), artsy pedestrian districts, cocktail bars and Cantonese cuisine.
It's also an epicenter of luxury hotels, with the Hard Rock Hotel (No. 9 Mission Hills Road, Shenzhen; +86 755 3395 2888) opening in September 2017, the first Muji Hotel (Upper Hills, 5001 Huanggang Road, Futian District, Shenzhen) opening this month, and a new Mandarin Oriental set to open later this year.
And it's better connected than ever: Shenzhen and neighboring Hong Kong are already linked by rail, but a new bullet train opening this fall will cut the travel time from 1.5 hours down to just 20 minutes.
Whether you have two days or two weeks, here's how to make the most of a visit to this UNESCO Creative City:
Lay of the land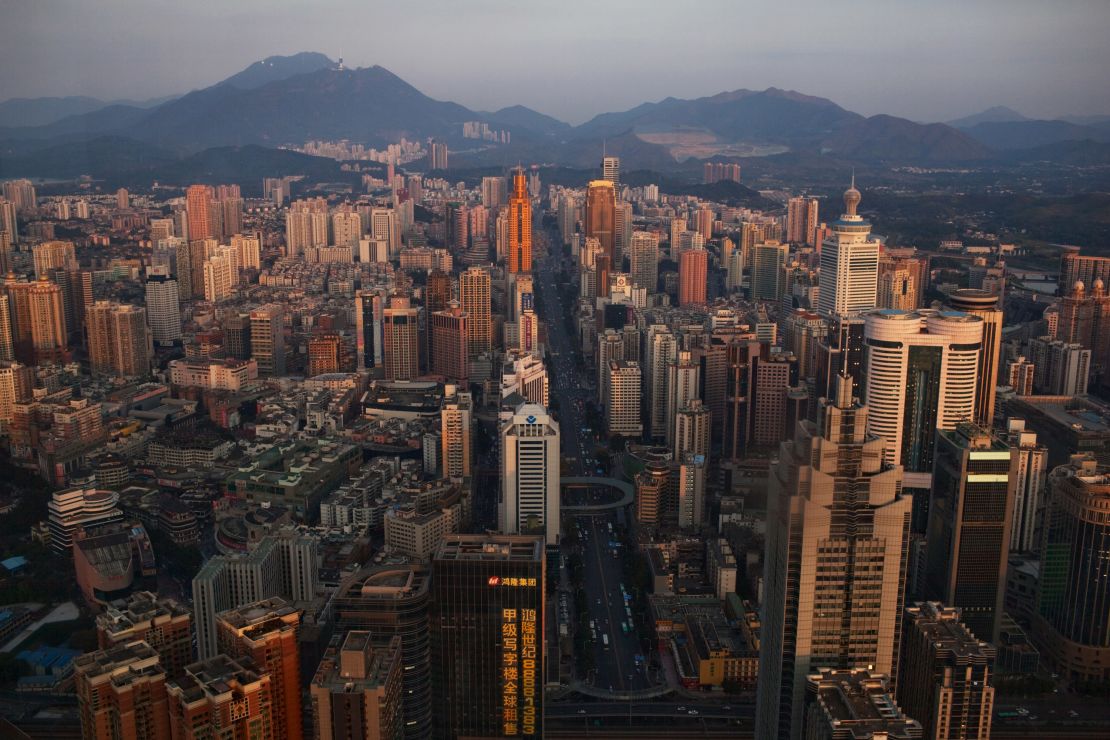 On the map, Shenzhen might look like it's an extension of Hong Kong, but it's firmly in China territory. In terms of logistics, that means most travelers (including US citizens) need a Chinese visa to visit.
The city's imposing urban sprawl and cloud-piercing towers can make it an overwhelming destination at first.
But the 1,965-foot-high Ping An International Financial Center – the fourth-tallest building in the world – provides a helpful landmark, marking the city's Futian central business district. To the west, there's a cluster of theme parks and museums. To the east, you'll find glossy malls, art villages and even some beaches along Mirs Bay.
An efficient metro provides easy access to most sites and neighborhoods, but taxis are also widely available and affordable.
Take a hike
Most travelers kick off a Shenzhen trip with shopping and eating. But we'd recommend a short walk up to Lianhua Mountain in the middle of the city to get your bearings and take in the views.
It takes about 15 minutes to reach the peak, which provides excellent panoramas of the expansive urban sprawl below.
While you're there, say hello to the city's founding father: Deng Xiaoping, a former Chinese leader, who shaped Shenzhen into the economic powerhouse it is today. There's a bronze monument at the top, surveying the city.
Go shopping
If you arrive in Shenzhen by train you'll essentially be ejected into Luohu Commercial City – next to the terminal.
Home to affordable tailors who can replicate your favorite outfit in less than a day, the dense, five-story commercial complex offers everything from custom-made curtains to tailored suits, knockoff accessories, DVDs and electronics.
While vendors have storefronts, prices tend to fluctuate and it's reco