Story highlights
Peru's modern-day cuisine features influences from Japan, China, Italy and Spain
Cebiche, made of raw fish, is one of Peru's most popular dishes
Japanese migration spawned Nikkei cuisine, which blends Japanese culinary techniques with Peruvian ingredients
It's been influencing global cuisine for centuries, but Peru's culinary scene is finally getting the attention it deserves.
And for foodies, it's a destination worth checking out.
Since pre-Columbian times, ingredients have been sourced everywhere from the lofty heights of the Andes to the depths of the Pacific ocean and the eastern Amazon region.
Besides taking inspiration from the Incas, Peru's modern-day cuisine features influences from Japan, China, Italy and Spain.
And while Lima's top restaurants such as Central and Maido serve up some of the world's finest fare, you don't have to pay through the nose to sample fantastic cuisine laden with flavor and texture.
Street food also pulls rank in Peru, with tiny carts specializing in dishes such as hard-boiled quail eggs doused in hot sauce, cebiche, pork crackling sandwiches and anticucho beef heart skewers ensuring taste buds are tempted at every crossroads.
Not sure where to begin? Here are nine of the country's most popular foods to get you started.
Going to Peru? 10 things to know before you go
1. Cebiche
Indisputably Peru's flagship dish, visitors can try this versatile cured raw fish classic pretty much anywhere in the country, from humble huarique street carts to fancy restaurants.
Taking full advantage of an extensive 1,500-mile coastline, cooks marinade fresh seafood such as sand smelt, sea bass, tuna, octopus, sole, black clams or sea urchin in lime juice before turning up the heat by adding limo or rocoto chillies.
Seafood bathes in this spicy yet creamy concoction, called leche de tigre (tiger's milk), for a few hours: it's even said to cure hangovers.
Fine slivers of red onion, sweet potato, cancha crunchy corn and cilantro balance out the acidity in this heavenly, fresh dish.
Where to try it: Prepare for a show before tucking into the cebiche at Chez Wong. Owner/chef Javier Wong fillets whole fish with a huge blade like he's slicing through butter.
Photos: Stunning aerials of Lake Titicaca, Machu Picchu and beyond
2. Anticuchos
The quintessential Peruvian street food.
Beef heart is seasoned with a garlic, cumin, panca chili and vinegar adobo, then slapped on a brazier like a shish kabob.
Succulent, tender and zinging with flavor, when Peruvians find a preferred purveyor of this filling and hearty snack, they'll line up as long as it takes to get their hands on it.
Anticuchos are usually served with boiled potatoes and corn on the cob.
It's also worth looking out for mollejas de pollo (chicken sweetbreads) and chinchulines (tripe) anticuchos.
Where to try it: La Tía Grimanesa – which started out as a huarique (food cart) but now has a fixed abode in Miraflores – is a benchmark for Lima's traditional anticuchos.
Meet Virgilio Martinez, Peru's best chef
3. Nikkei cuisine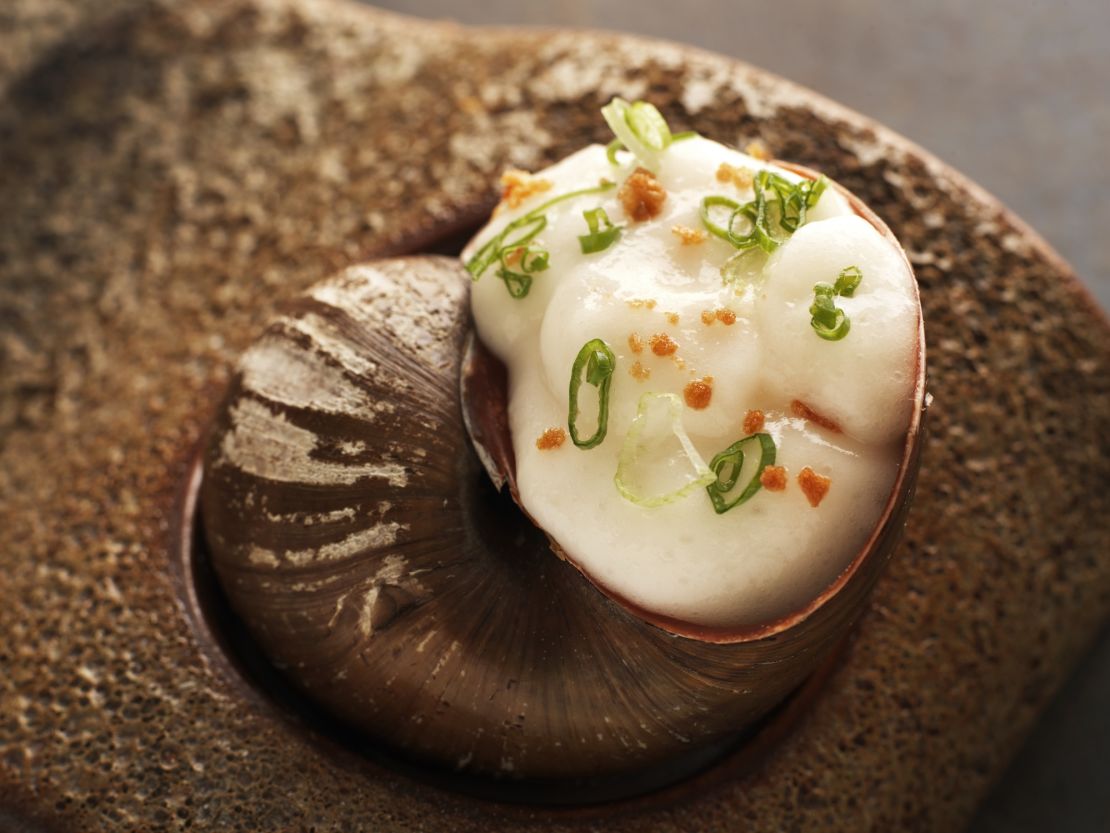 When two peoples as passionate about food as Peruvians and Japanese are come together, the only possible outcome is a culinary firework display of epic proportions.
The prominent Japanese migration to Peru in the early 20th century spawned Nikkei, which blends Japanese culinary techniques with Peruvian ingredients, fusing the best of both worlds.
An exciting and refreshing cuisine comprising many hybrid dishes, standouts include tiradito, a mixture of sashimi and cebiche, and pulpo al olivo, octopus drenched in a vibrant olive sauce.
Where to try it: Peru-born chef Mitsuharu Tsumura has given Nikkei the haute cuisine treatment at Maido: his glorious 15-step tasting menu earned him a spot on the World's 50 Best Restaurants list in 2015.
4. Quinua
A food staple that's formed part of Peru's diet since pre-Hispanic times, this grain crop is considered so beneficial the United Nations named 2013 International Quinoa Year.
Highly versatile and revered by people with celiac disease given that it's a tasty substitute for wheat, this superfood grows in the Puna and Andean regions, finding its way into any number of dishes su