Cartagena, Colombia
CNN
—
Colombia's beautiful Caribbean port city of Cartagena might not be known for its hot dining scene, but that's changing fast.
Star chefs are combining local flavors for a Colombian take on world class cuisine, served alongside perfectly crafted cocktails.
Add that to the mix of beautiful colonial architecture, vibrant colors and rocking nightlife and Cartagena is becoming a go-to destination to eat, love and dance into the early hours.
Carmen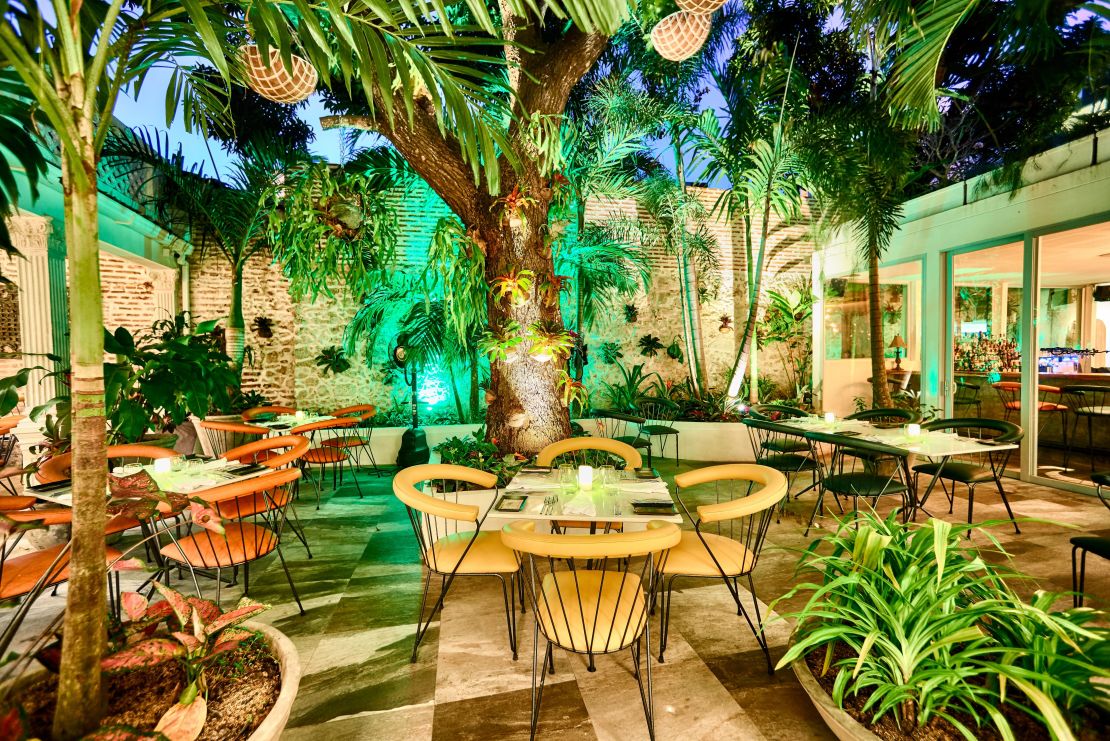 Hidden behind a simple exterior, Carmen wraps around a tree-filled patio with fairy lights that transports diners to the middle of a magical jungle.
Husband and wife owners Rob Pevitts and Carmen Angel use traditional Colombian ingredients like yucca, plantain and seafood, but their cooking is influenced by Asian, French and Caribbean cuisines.
Both graduates of Le Cordon Bleu Culinary Academy in San Francisco, the team's skill shows in dishes such as yucca croquettes with a liquid foie gras, black truffle center, poached prawns with black bisque and creamy cilantro rice and crab cakes with plantain and wasabi mayo.
The drinks are also superbly crafted creations, including some of the best rum punch in the city. The presentation of the punch in ceramic glasses with attention to detail in the garnish adds the finishing touch.
Only got one night in Cartagena? Eat here.
Carmen, Calle 38 # 8-19, Calle del Santísimo, +57 5 664 5116
Alma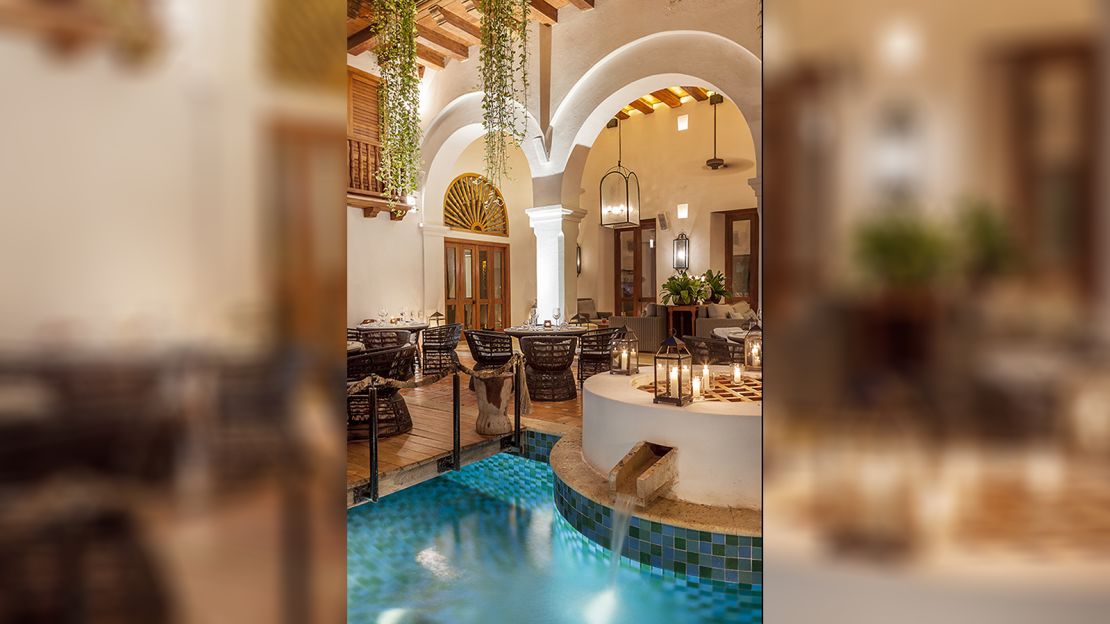 Set in an old colonial mansion that's now the Casa San Augustin Hotel, Alma has an elegant bar and poolside dining in candlelight.
Chef Heberto Eljach's wide-ranging menu includes typical Colombian ceviche to more common international dishes such as a New York strip steak and spaghetti with seafood.
Favorites include the grilled lobster tail with lobster puree as well the fisherman's rice, a Colombian take on a Spanish paella that's rich, intense and creamy. While Alma's menu has a seafood focus, there are also meat and bird options for landlubbers.
Alma, Calle de la Universidad, No. 36-44., +57 5 6810050
La Cevicheria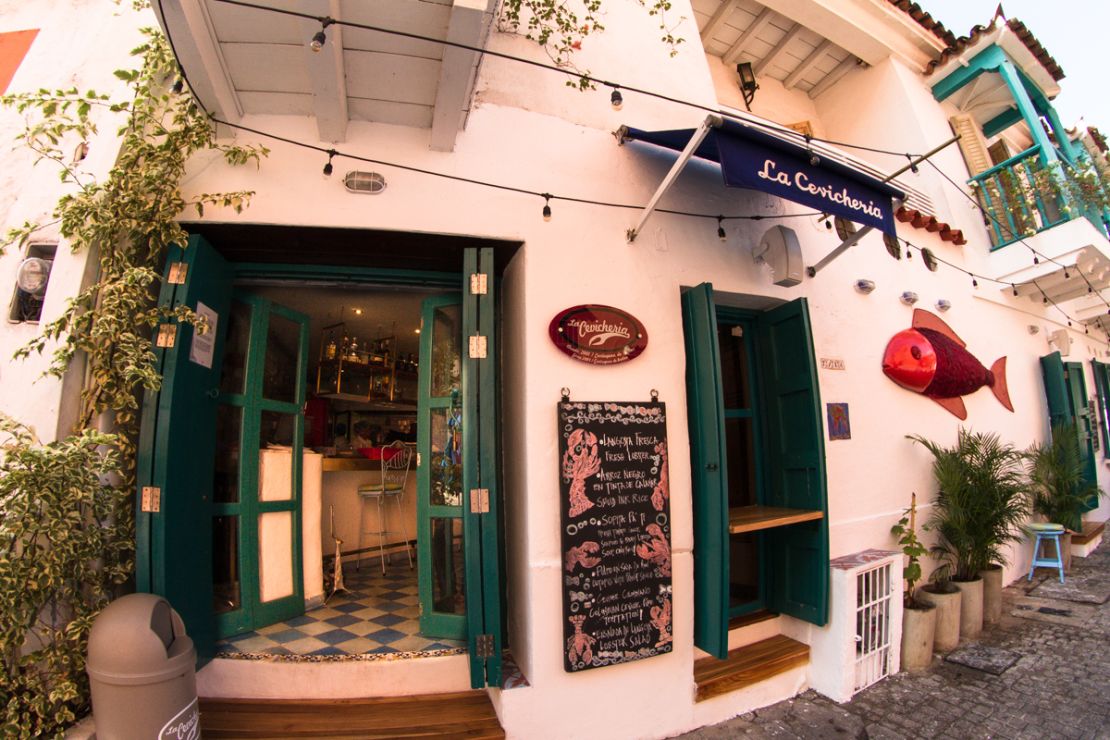 This place shot to fame after Parts Unknown host Anthony Bourdain made a visit years ago but hasn't lost any of its quality since becoming well known.
Although ceviche is easy to find in Cartagena, La Cevicheria stands out by offering a variety of options and generous portions.
The no-frills restaurant, lined with blue and white tiles, is small but always full and buzzing. Wash the ceviche down with a traditional Club Colombia beer or a glass of regional wine.
La Cevicheria doesn't take reservations so it's best to come early to try to beat the crowds. Couples may be able to score two seats at a shared tables inside but the venue is used to catering to groups.
Even if you end up waiting in line, it's worth it.
La Cevicheria, Calle Stuart, 714, +57 5 660 1492
Di Silvio Trattoria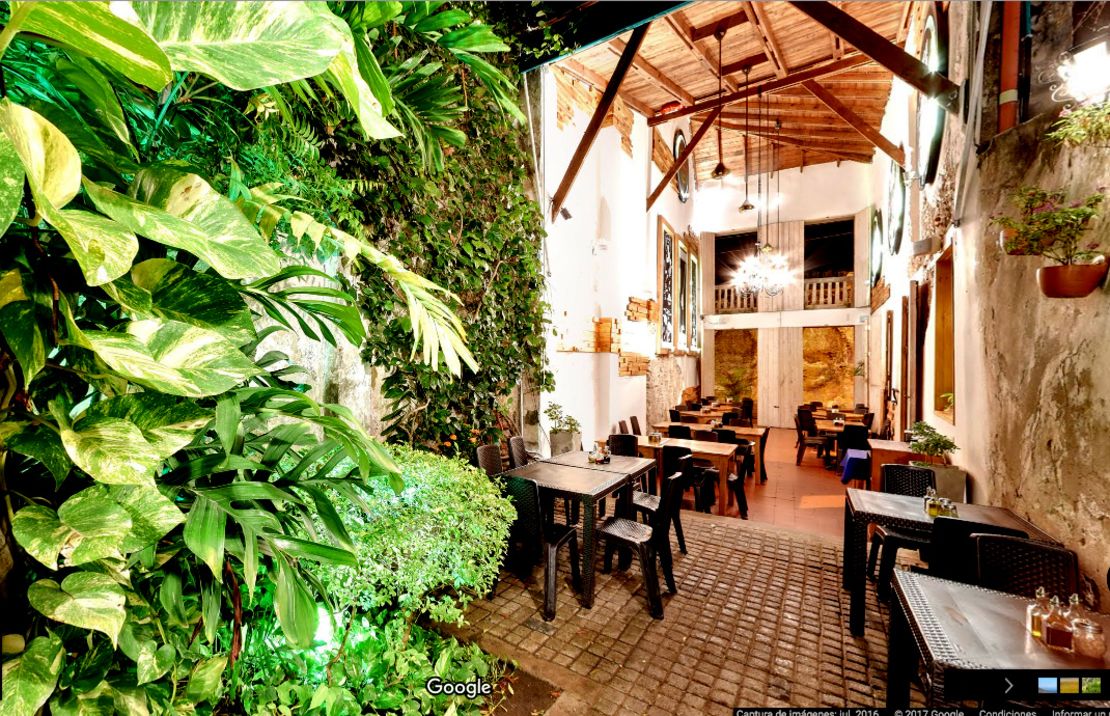 Need a break from all the seafood? Head out of the walled city and into Getsemani, the neighborhood where locals go to party.
Just off the Plaza de Trinidad, this Italian gem is located in an old soap factory. There's only half a roof, which just adds to the ambiance, with fairy lights illuminating a live band.
The restaurant serves up traditional Italian pasta dishes and has the thinnest, crispiest pizzas in the city.
Di Silvio trattoria, Calle de la Sierpe con San Juan esquina, 9A-08, Getsemani, +57 5 660 2205
Maria Bonita Taqueria Cantina