Editor's Note: Sign up for Unlocking the World, CNN Travel's weekly newsletter. Get news about destinations opening and closing, inspiration for future adventures, plus the latest in aviation, food and drink, where to stay and other travel developments.
Planning a major vacation can sometimes feel like an overwhelming task, so it's perhaps no surprise that travelers often call in reinforcements for help.
Some consult friends and family for recommendations and advice, some scroll through social media platforms for inspiration, some rely on information gathered from online searches and some do all of the above.
However, it seems more and more people are turning to travel coaches to help them organize their upcoming trips.
This was certainly the case for Uloma Ubogagu from the UK, who sought out a travel coach a few years ago because she didn't have a companion for a trip to Amsterdam and was nervous about the prospect of traveling alone.
Professional guidance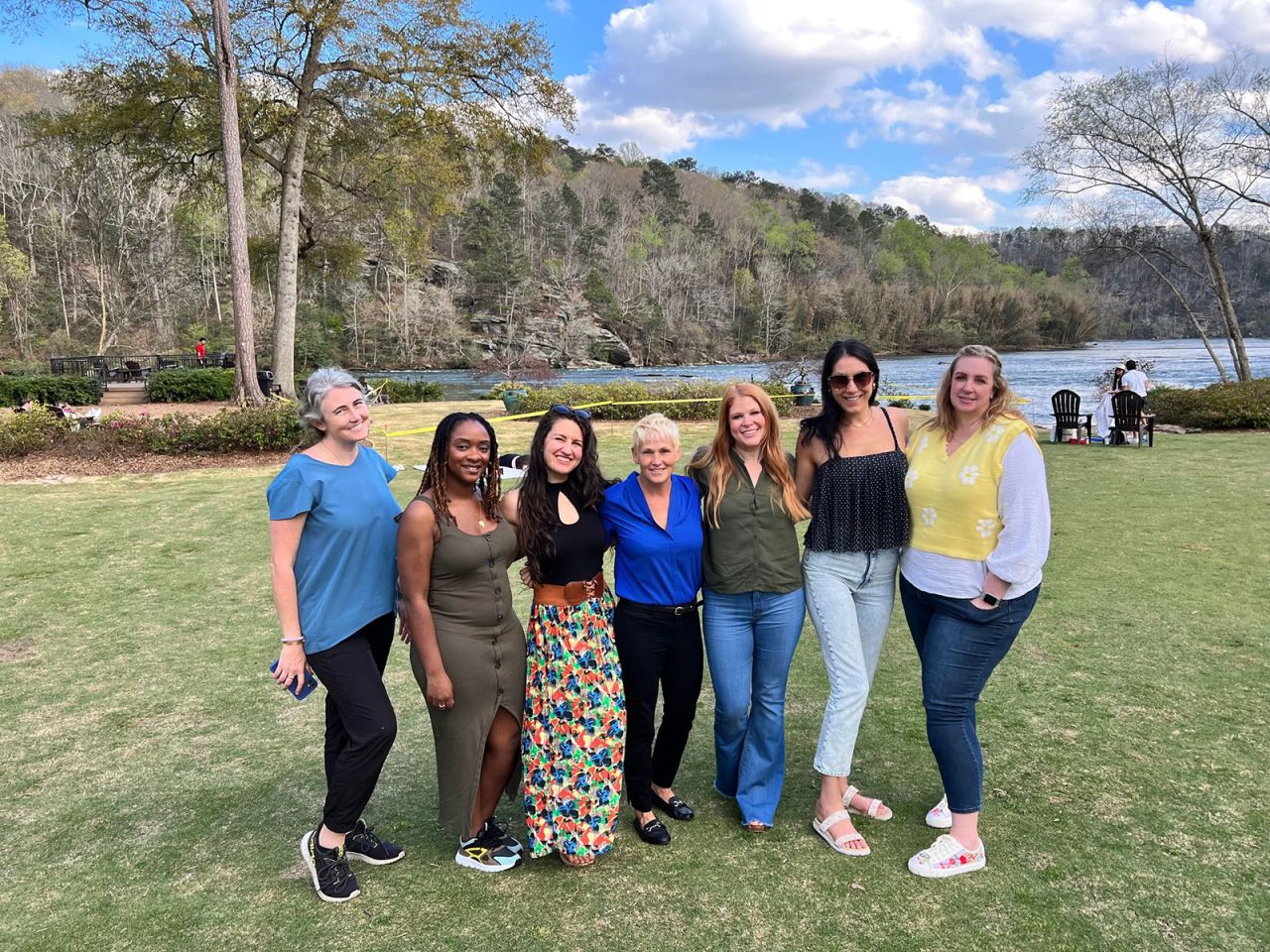 "It was something new," explains Ubogagu. "I hadn't done it before. And if I'm being totally honest, I didn't think I would enjoy going by myself."
Feeling very much out of her depth, Ubogagu says she wanted someone with the right knowledge to step in and plan the trip for her so that she could "just turn up and enjoy it," and felt that a travel coach would be the best possible option.
But what exactly is a travel coach?
Sahara Rose De Vore, founder of The Travel Coach Network, a database of certified travel coaches, defines a travel coach as a "travel expert who helps people bring awareness to why they want to travel and what type of experience they need in order to obtain the transformation, feelings, or outcomes that their urge to travel is calling for."
The types of services provided tend to vary depending on each coach's "personal interest, background, and passion for travel," adds De Vore.
Experienced solo traveler Shakeemah Smith, who has visited nearly 70 countries, left her job as a social worker to become a full-time travel coach in 2020, after realizing that there was a market for her expertise.
Smith explains that the global Covid-19 pandemic actually had a positive impact on her travel consulting business, as many of her clients were determined to travel once restrictions had lifted.
"My typical client is a woman who may have done some traveling in the United States, but is scared to take that first international trip," Smith, who began traveling solo after being let down by friends during a group vacation, tells CNN Travel.
"She wants to solo travel. She's tired of waiting on her friends."
Smith's nine-week travel course "Travel Like a Bawse," which she initially uploaded onto online platform Teachable to accommodate a client based in London, has since helped thousands of travelers from 14 countries around the world.
"It's basically an A to Z playbook on everything that took me five years and 63 countries to learn," she explains, adding that the course also includes one-on-one calls, so that the traveler has the opportunity to ask any questions they might have to her directly.
Aside from single women, Smith has also coached mothers looking for advice on ways to make their family trips run more smoothly, as well as retirees who would like to move abroad, but want to become more comfortable with solo travel before doing so.
Once her client has booked their desired trip, provided that it's a country she's been to herself, Smith supplies them with an in-depth itinerary.
Confidence boosting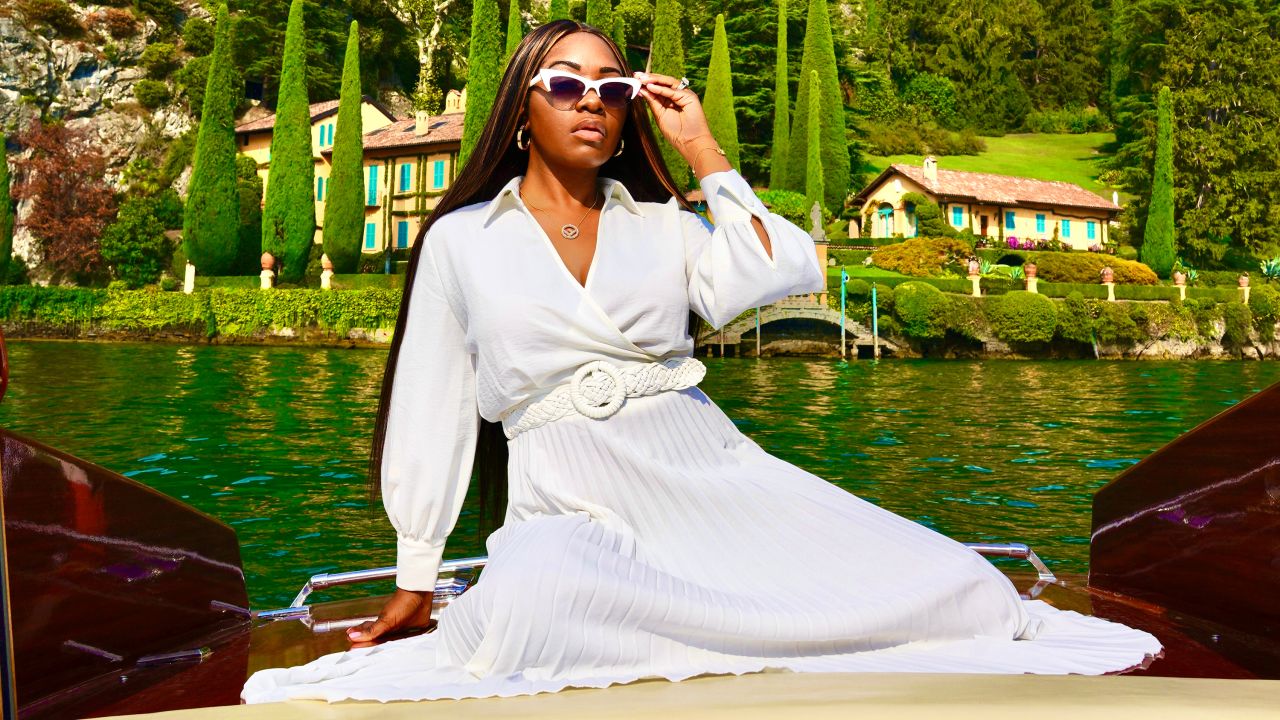 This includes details on potential drivers, places to eat, hotel recommendations, entry requirements for visitors, and even a photographer and dress rental recommendation.
"Together, we develop a plan that aligns with their vision, values and preferences, and I provide ongoing coaching and support to make sure they deliver on that plan – before, during and after the trip," adds Smith.
Knowing that their trip has been pretty much planned out to the letter can make a huge difference to those who are nervous about traveling, or simply don't have the time or inclination to organize it themselves.
This was certainly the case for Ubogagu, who says her visit to Amsterdam far exceeded her expectations thanks to the detailed itinerary provided to her by wellness travel coach Dr. Noreen Nguru.
"She narrowed things down for me, so I just had to click what I wanted," says Ubogagu, adding that the personalized plan included some activities that she wouldn't have necessarily chosen to do herself, but she enjoyed being pushed out of her comfort zone. "She prepared everything and I just had to attend."
While some travelers may be looking to travel coaches for guidance and support to help build their confidence, others appear to be searching for something much deeper.
De Vore explains that, in her experience, there's often a common theme. Most possess "an internal desire to travel or get away," but there's usually something significant, whether it be finances, capabilities or a lack of confidence, holding them back.
Dr. Nguru, founder of What The Doctor Recommends, described as the "world's first doctor-led" wellness travel consultancy, views travel coaching as a form of life coaching, with travel serving as a "catalyst to force introspection across many other areas of life."
Prescribing travel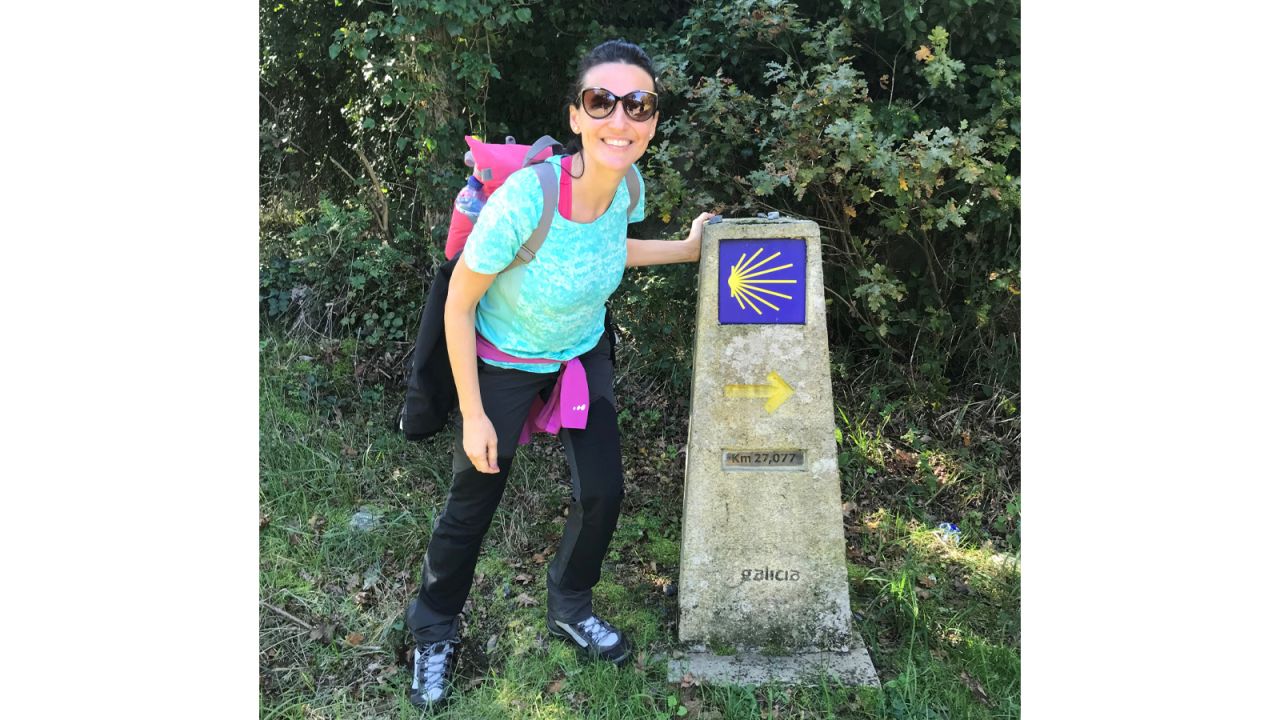 "It's really helping the traveler have meaningful, really restorative and deeply informing trips that go beyond that surface-level visiting of a destination," she says, before explaining that she tries to help her clients use travel as a "preventive medicine."
Before she begins working with a client, Dr. Nguru asks them to fill out an in-depth consultation form, covering everything from their current mental and physical health, to the type of destination that they are interested in traveling to and the dates they have in mind.
Once she's assessed their information and requirements, Dr. Nguru curates a trip specifically for them, as she did for Ubogagu.
Certified travel coach and organizational psychologist, Sonia Cruz Oro, founder of travel and personal development service Travel Awakens, has been coaching travelers since 2021.
She explains that her clients tend to be successful women in their mid-30s to mid-50s who are seeking "answers, pathways or new directions" and look to travel as a type of catalyst to allow them to reexamine their lives.
"These are often individuals who find themselves at a crossroads in life, whether contemplating a career change, reaching a significant age milestone, a recent separation – be it through a break-up or grief, or that they are feeling 'stuck' and don't know where to go next," Cruz Oro tells CNN Travel via email.
"In other cases, there can be clients who are just committed to becoming the best they can be, continually investing in their personal development and travel coaching offers them a new means to do that."
The extra mile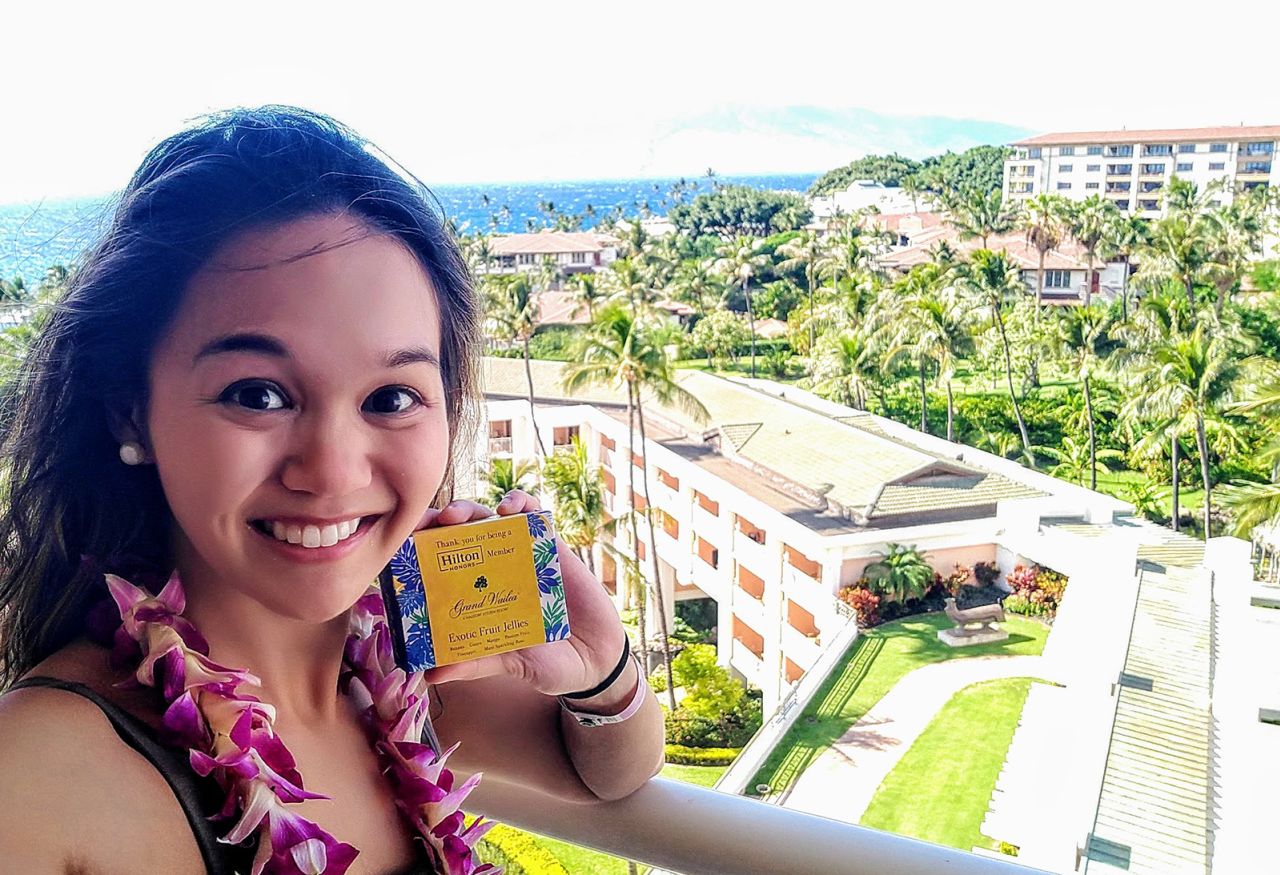 Like Dr. Nguru and Smith, the clients of Cruz Oro, who offers both transformational group trips and bespoke travel coaching services, tend to be women.
She believes this is partly because women "may feel more comfortable seeking advice and support when it comes to travel," particularly if they are heading off to destinations they are unfamiliar with and have concerns about safety or cultural considerations.
"By working with a travel coach who understands their unique needs and preferences, women can gain the confidence and support they need to explore new destinations and create enjoyable travel experiences," she adds.
"At the same time, this can also help women remember who they truly are and create a more aligned and fulfilling life as a result."
However, travel coaching doesn't necessarily have to be centered around personal development, some travelers just want to know how to get more bang for their buck.
Julia Menez, a points strategy coach and podcast presenter, mainly works with people who are keen to learn more about what kind of travel is possible with points and miles, but don't necessarily know where to find the information.
"My clientele often includes business owners, high spenders, or busy parents who are willing to trade money for time back, as they often don't have the time or interest to consume hours of blog posts or videos," says Menez.
Her coaching is focused around showing clients what type of travel is available to them through points and miles, such as some of the "more complicated" award redemptions.
Menez explains that this can involve anything from recommendations on flight routes and hotels, to assisting with credit card strategies, or setting out tutorials designed to help clients identify the award availability for the flights they want, "since not every seat is available to purchase on points."
"It's very different than the travel agent space, where you are physically booking the travel for your clients," she adds.
"I don't book any travel, but rather provide guidance on how to book the travel you are looking to do on points."
While Menez notes that there is a lot of free content on these particular subjects available, and she offers a number of free tutorials on her Instagram and YouTube accounts, her paying clients tend to be those who are "more interested on maximizing return on investment rather than minimizing overall out-of-pocket cost."
Although the idea of paying for someone to help you get extra miles, or organize your holiday might seem extravagant, travelers like Ubogagu are more than happy to shell out for this type of service.
"Sometimes I find that it's so much effort to go on holiday," she explains. "Getting the time off work, packing and everything. It's so painful for me.
"So it's nice to know that you're doing all of that for something that's been well thought out and well planned."
"You can just tell them what you like and what you need. They find it all for you, and you can just really enjoy your holiday."
Ubogagu points out that working with the right travel coach can actually save you money in the long run, as they will likely have the expertise to find you the best deals to suit your budget.
Increasing interest
"Someone can find the deals for me and I just walk in," she adds, explaining that she's previously been on vacations organized by either herself or her husband that weren't particularly well planned, and ended up wasting time visiting sites or going on excursions that didn't really live up to expectations.
"I was just thinking, if I'd paid someone to do the research, they would have told me not to go there," adds Ubogagu, who says she'd recommend travel coaching to others who find vacation planning particularly stressful or time-consuming.
"I don't want to make mistakes. A travel coach, they do the research, they know what's what."
Cruz Oro has noticed a stronger increase in interest in travel coaching over the past few years and believes this is due to the impact of the Covid-19 pandemic.
"As we progressed out of Covid restrictions in 2022, there was a marked difference in how people wanted to travel and how people wanted to make their travel count," she adds.
"That means traveling with more meaning and purpose, be it reuniting with family, embracing nature, learning new skills, achieving life goals, having more opportunities for reflection, immersing ourselves in local culture and communities, or ensuring that our travels leave places better than we found them."
But while interest in this type of coaching may have increased, De Vore feels that it isn't necessarily a completely new trend, pointing out that many of the topics and areas that travel coaches focus on are based around questions "that people naturally have been asking for years."
"I truly believe that travelers have always sought out travel coaches over the years but they didn't have a term for it yet," she says.