Some of the best cycling routes in the world pass through its most beautiful scenery.
Here are 10 of world's best bike routes for cyclists who either are up for breaking a good sweat or simply seeing the world without leaving an ugly carbon footprint behind.
1. The Great Ocean Road, Victoria, Australia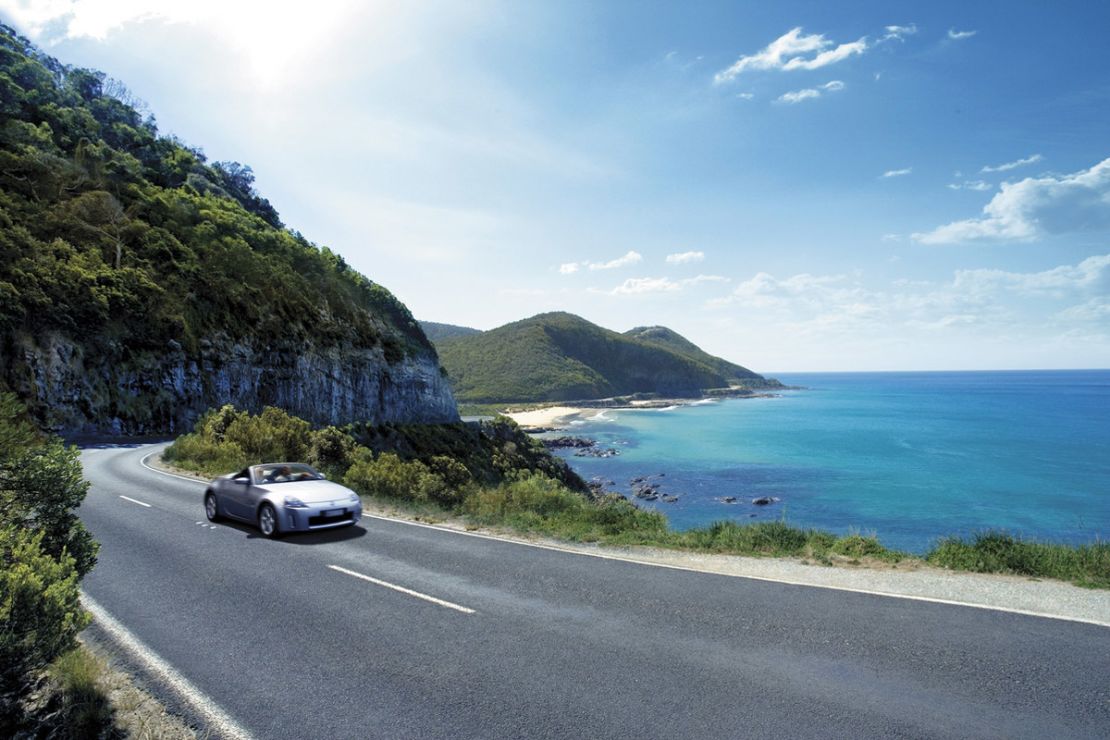 If you like a challenge, take on this 243-kilometer windy road along Australia's south-eastern coast. If a day is all you've got, take the 60-kilometer route from Torquay to Bells Beach.
There you'll cycle through rural farmland, enjoy the sweeping ocean views from cliff tops, and snake past the wetlands around Lake Connewarre.
The remaining ride is relatively easy and flat through the long Bells Beach, the surfing capital of Victoria.
How to get there: V/Line trains run all day from Melbourne to Geelong. From Geelong you can take a McHarry's bus to Torquay.
MORE: Great-grandmother cycles 10,000 miles
2. Udaipur city tour, Rajasthan, India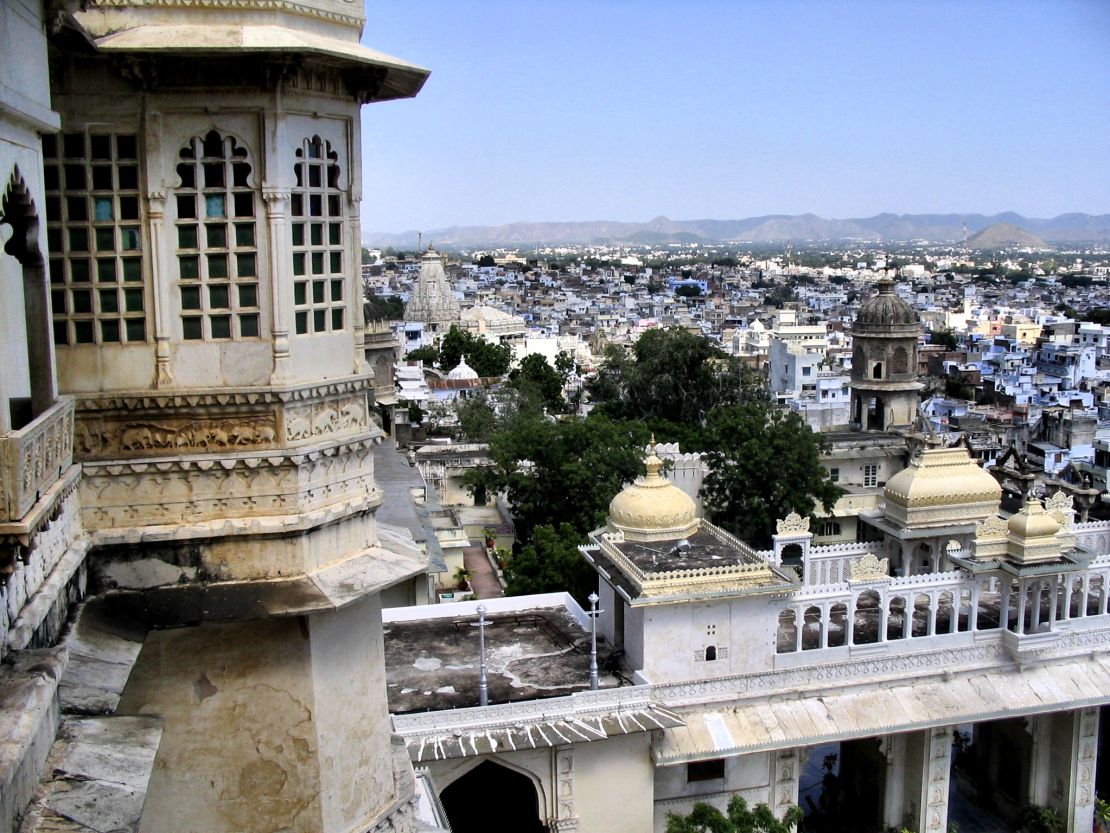 Biking is arguably the best way to explore Udaipur, Venice of the East.
Cyclists often need to pedal past herdsmen and their goats and camels, sharing narrow, old pavements in this rustic but romantic city.
But surrounded by ancient forts, temples and majestic palaces, Udaipur conjures one of the best biking experiences, allowing cyclists to truly discover rural India.
How to get there: Udaipur is directly linked by rail with major cities including Delhi, Himatnagar, Jaipur, Ajmer, Kota and Chittaurgarh.
MORE: The world's most incredible bike routes
3. The Karakoram Highway, China-Pakistan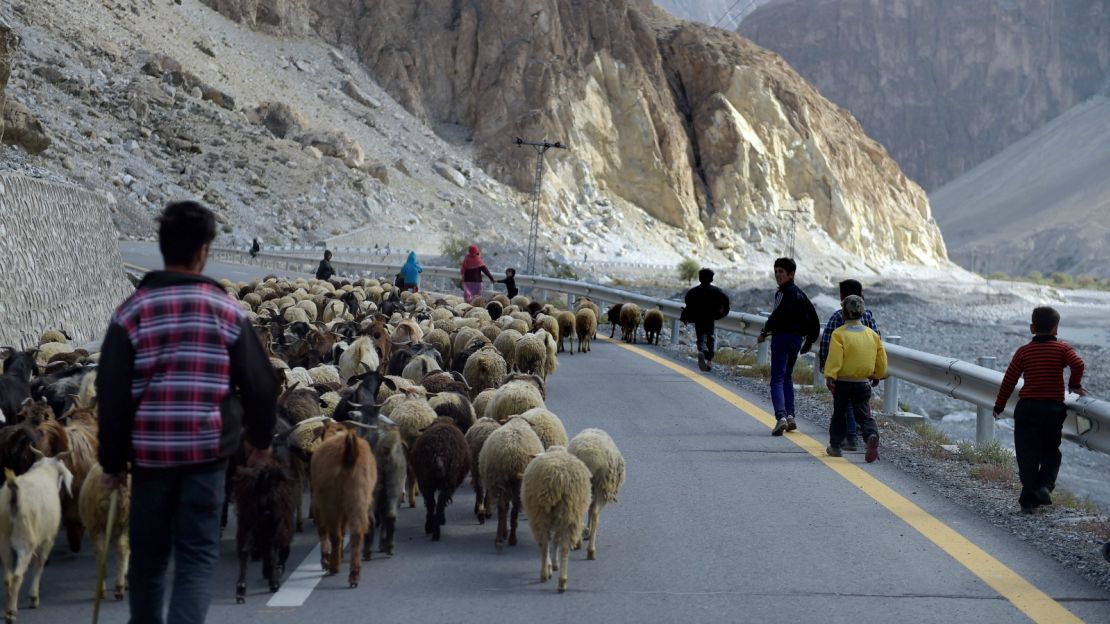 The Karakoram Highway is the highest international road in the world, reaching an altitude of 4,700 meters at the Khunjerab Pass.
Starting in Kashgar, China, cyclists can travel up to 1,200 kilometers on mostly unpaved roads, but the views are as breathtaking as the riding.
The snow-capped Karakoram Mountains will always be within sight, towering over the Hunza Valley.
You will also come across some small villages and towns near the Cathedral Ridge, with glaciers reaching the road.
How to get there: Catch a Chinese domestic flight to Urumqi, then travel to Kashgar either by train or bus.
4. Route of the Hiawatha, Idaho-Montana, United States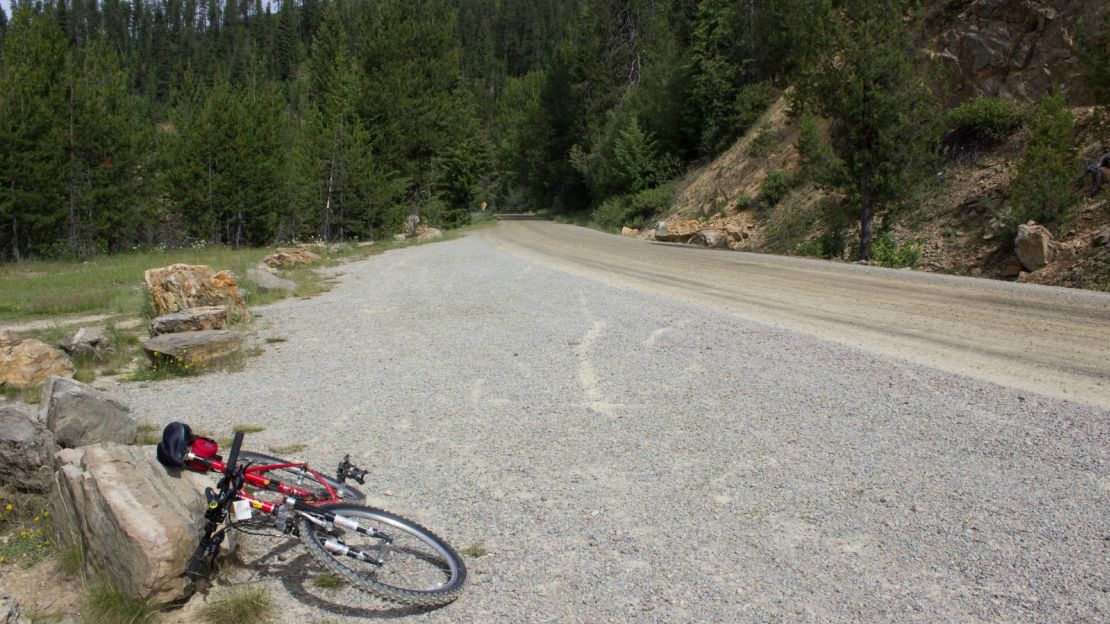 Take your family out to Montana this summer and cycle along the most scenic disused railroad in the country.
The railroad turned bike trail turns into 24 kilometers of leisure biking that takes you over seven trestles and through 10 tunnels, with the longest one, the Taft Tunnel, stretching for 2.7 kilometers.
High up in the spectacular Bitterroot Mountains and hidden in a sea of evergreen, this trail can be hard to find, but is worth seeking out.
How to get there: A shuttle bus picks up bikers four times a day between Roland and Pearson. Alternatively, if you're driving from the East end of Avery, Idaho head North on Forest Service Road #456 for 14 kilometers to the Pearson Trail head.
5. Around the Sun Moon Lake, Taichung, Taiwan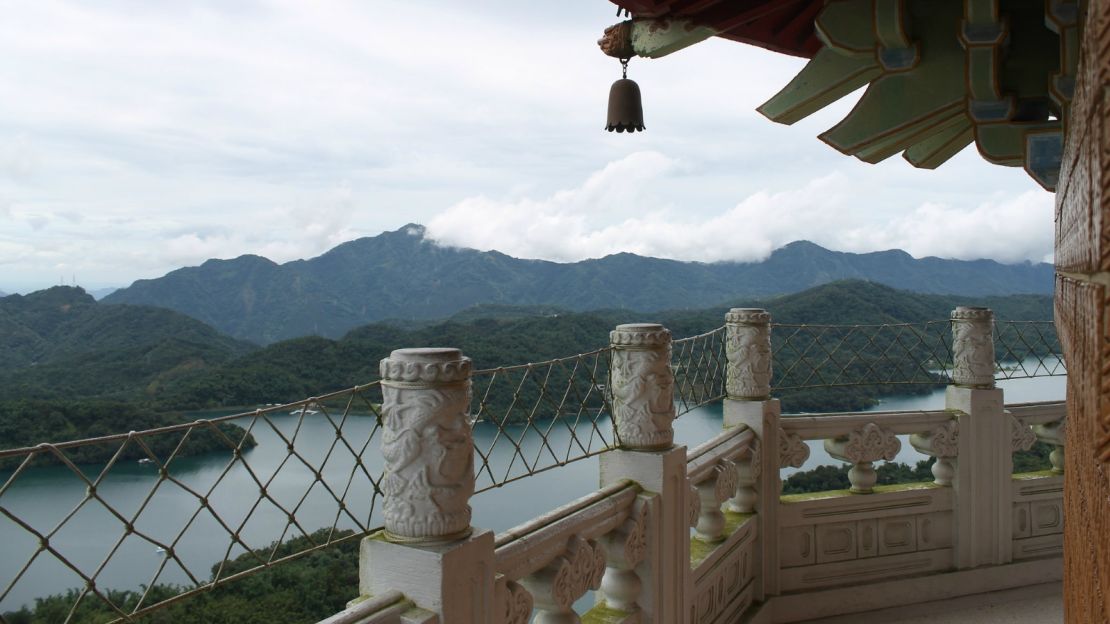 Located in the heart of Taiwan, the Sun Moon Lake has long been charming curious foreigners and local visitors alike. Its calm, turquoise water has also inspired many ancient Chinese poets and painters.
The route around the largest lake in Taiwan is a three-hour ride, where visitors can enjoy lake scenery, experience Thao aboriginal culture and learn about the local ecology in the Nantou County.
If you arrive in early spring, you can even catch the cherry blossoms near this mirror-like lake.
How to get there: The Ren Yeou Bus runs daily from the Taichung station to Sun Moon Lake; Kwo Kuang Bus goes directly from Taipei.
MORE: Could London's disused train tunnels be transformed into cycle highways?
6. Route des Grand Crus, Burgundy, France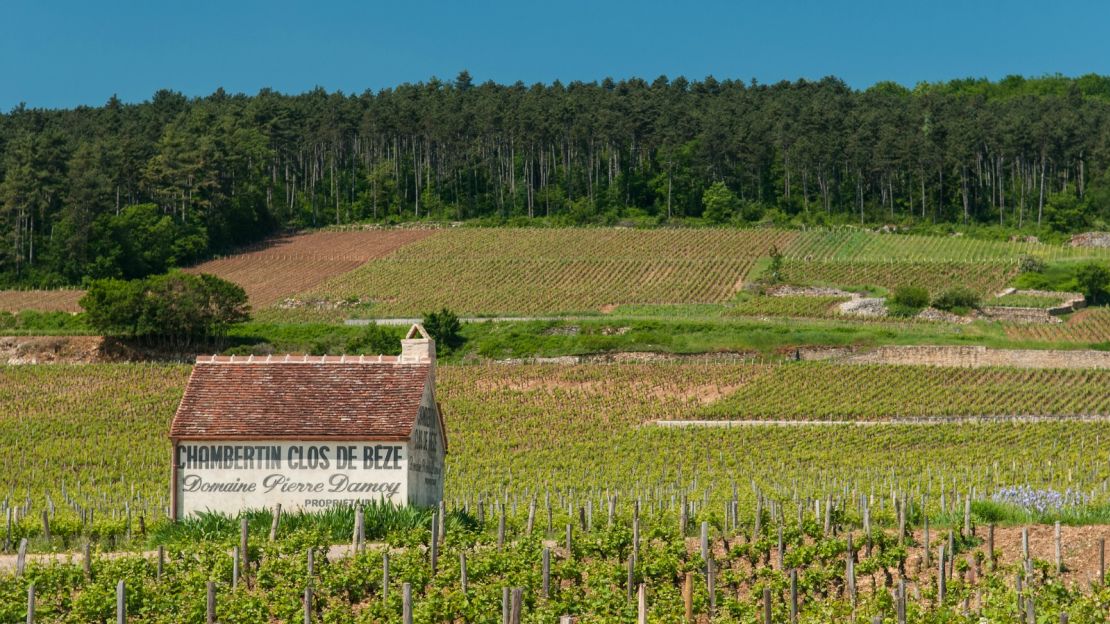 With rolling hills, wooded paths, and expansive vineyards, the "Road of the Great Wines" offers close to 800 kilometers of leisure biking, and it promises bikers the best way to explore Burgundy's finest vineyards and wineries.
But don't get carried away with the temptation of food and booze.
While cheese and wine tasting opportunities are many along the way in Mersault and Aloxe Corton, a small town with a population of less than 200, bikers will also enjoy a cultural tour in Beaune, a welcoming medieval town that was once the wine trade center in the 18th century.
How to get there: Burgundy's railway station is located in Dijon downtown. Multiple high-speed trains connects daily from Paris, Lyon, Lille and Marseille.
7. Molesworth Road, Christchurch, New Zealand
This 320-kilometer ride is not for the faint-hearted; it can get challenging.
There might even be some bike-pushing involved, but you will feel accomplished afterwards. Refreshing downhill runs overlooking the country's largest working farm should be enough to cancel out the strenuous climbs.
Open to the public between December 28 and April 1, this isolated bike route takes roughly five days to complete. So, make sure you bring enough food supplies for the entire trip and swimming gear for the famous hot springs in Hanmer.
How to get there: From Blenheim, head south on State Highway One, then turn right at the Awatere Valley intersection just north of Seddon and the Awatere Valley Bridge.
8. P'tit Train du Nord Linear Park, Quebec, Canada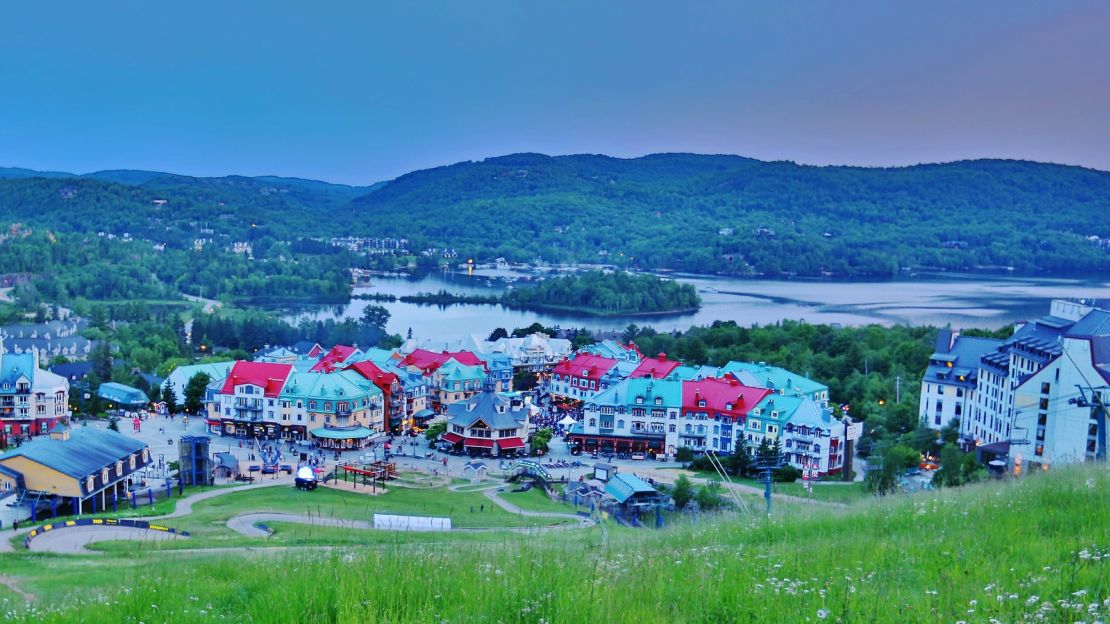 This linear park stretches for 200 kilometers in total and runs northwest from St. Jerome to Mon-Laurier. It has a combination of paved road (former railway) and gravel dust.
Where it is paved, roads are wide and well groomed, but even the rougher surface and slopes are good for all age groups.
The trail goes through the center of many European-style villages and cyclists will come across the famous Mont-Tremblant, a magnificent all-season resort.
If you look to the northern part of the trail, you may even spot different wildlife animals milling around.
How to get there: The Galland Bus is bike-friendly and runs its service between Montreal and Mont-Laurier.
9. Great Divide Mountain Bike Route, Canada-United States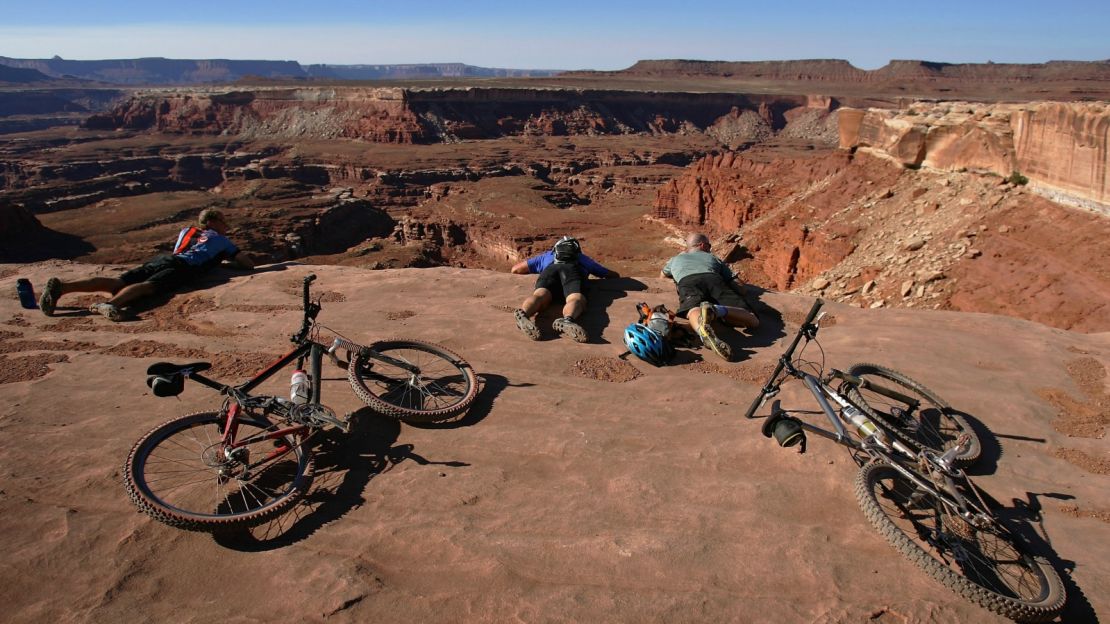 Known as the longest off-pavement bike route in the world, the Great Divide Mountain Bike Route is also probably the most challenging bike trail in the world. Many also consider it the "holy grail" of the mountain bike world.
Extending from Banff to the Mexican border, the complete route is 4,418 kilometers long with altitude topping at 3,600 meters.
The toughest and steepest sections in Montana could prove challenging even for the most experienced, but the ride is the best endurance test you could ever hope for.
How to get there: Take a van shuttle from Calgary (the closest international airport) up to Banff for about $50.
10. Cycle Route 10, Amsterdam, Holland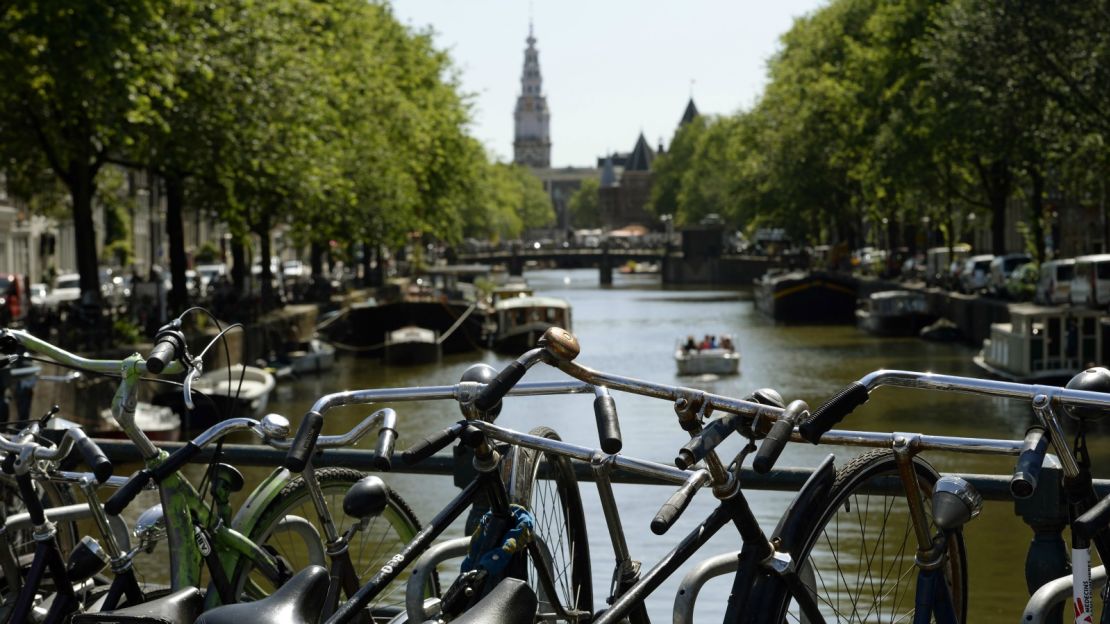 Touted as the most bike-friendly capital in the world, Amsterdam is home to a bike-obsessed population.
This four-hour route covers 42 kilometers of the city's rural and urban areas. Many buildings are the result of the 19th century urban expansion plan, some even older.
Pedalers will cruise past a ring canal, a river-dike, windmills, Albert Cuyp straat, the famous street market in Holland, and a now-defunct Heineken brewery. Roads are generally narrow but enjoyable with light traffic.
How to get there: Follow the Cycle Route 10 on ANWB/VVVTopografische Fietskaart Amsterdam / Noord-Holland Noord map: it starts in front of the former Heineken brewery at Stadhouders kade 78, and finishes at the Town Hall and Opera complex.
Editor's note: This article was previously published in 2012. It was reformatted and republished in 2017.