Story highlights
There are more than 3 million lakes around the world
Residents of Palau's Jellyfish Lake have lost the ability to sting
In a yearly event, red lotus flowers cover 8,000 acres of a Thai lake
No one knows how hot Boiling Lake in Dominica really gets
Imagine walking through a far-flung island of forest and stumbling across a bright, pink lake. Or quietly rowing your boat through a sea of floating lotus flowers that expand as far as the eye can see. Dreamy? Yes, but also completely possible if you consider a visit to one of the world's strangest lakes.
Because lakes are mostly contained ecosystems, they have the uncanny ability to evolve in ways you might expect to come from the imagination of Dr. Seuss. Like Spotted Lake in Canada, which is considered one of the most bizarre natural wonders in the world, transmogrifying from an average-looking alpine lake into a field of gigantic green polka dots every summer.
1913 shipwreck found in Lake Superior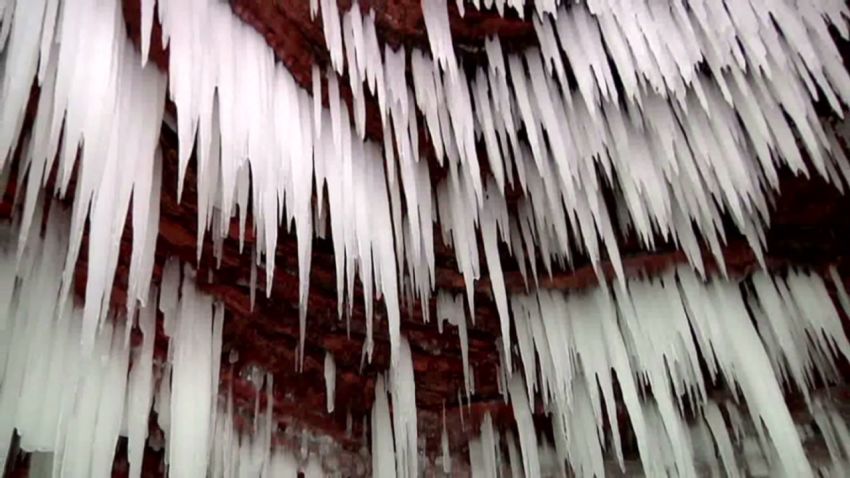 Ice caves form on Lake Superior
Lake Superior's ice caves draw thousands
There are more than 3 million or so lakes worldwide, so it takes quite an astounding trick to stand out. Some that caught our attention: a lake made of one of the purest skincare ingredients on earth and another with six-foot waves ideal for freshwater surfing.
Nature can also cook up some pretty forbidding lakeside scenes. At Tanzania's Lake Natron, where the water reaches 140 degrees, petrified bats and birds (even doves) have been found washed ashore.
For most travelers, of course, a lake vacation brings to mind more soothing, nostalgia-laden images. It's as classic an American experience as a summer road trip. So by all means, go visit any number of the beautiful lakes in our country's great outdoors. But if you're looking for a one-of-a-kind, see-it-to-believe-it experience, we recommend a detour to one of these peculiar pools instead.
Jellyfish Lake, Palau
By the ocean, jellyfish are a nuisance to swimmers, but taking a dip with them in Palau's Jellyfish Lake is an unexpected pleasure. These golden jellyfish are glowing orbs of pink and purple that range in size from a penny to a soccer ball and were cut off from their natural predators millennia ago. With no need to defend themselves, they evolved without the ability to sting—the only such known species of jellyfish. These blissful creatures do nothing more than soak up the sunlight (their main source of nutrition)—oh, and entertain the humans, who have taken to snorkeling in their midst.
Lake Nong Harn, Thailand
The yearly sprouting of thousands upon thousands of red lotus flowers completely transforms the surface of Lake Nong Harn into an 8,000-acre vision of buoyant blossoms. This aquatic garden begins to grow in October, just after the rainy season. When it reaches full bloom in December, nearby villagers, who trace the origins of the lake to a tragic love myth, take to boats to enjoy the miraculous scenery. The sea of red lotuses—Talay Bua Daeng, as the locals say—is best viewed during daylight hours before noon, when the flowers are fully opened, revealing their vibrant, pink color (not red, despite the name). The lake, which is located in the province of Udon Thani, 350 miles north of Bangkok, stays rosy until March.
Travel + Leisure: World's longest bridges
La Brea Pitch Lake, Trinidad
Some lakes just stic