Editor's Note: Sign up for Unlocking the World, CNN Travel's weekly newsletter. Get the latest news in aviation, food and drink, where to stay and other travel developments.
In travel news this week: gastronomic delights at vineyards and top hotels, spectacular engineering projects around the world, plus an expert explains must-know nude beach etiquette.
Wine, dine and sleep
This year's most glorious vineyard experience has just been announced, according to the World's Best Vineyards awards, and the 2023 winner is Catena Zapata in Mendoza, Argentina. If you like Malbec wine, Mayan-inspired architecture and multisensory masterclasses, then this could be the vacation for you. Plus, it's cool in the Southern Hemisphere right now – a welcome relief from the blistering heat gripping much of the United States and Europe.
Other fabulous foodie adventures can be enjoyed at any of the establishments featured in our roundup of the world's tastiest hotels. Each has a Michelin-starred restaurant on-site, so you can eat and make merry then roll directly to your freshly made bed and cool, cotton pillows.
Bridge and tunnel crowd
Work is underway on a $5.5 billion canal that will connect Paris to European waterways and break up one of the continent's major transport bottlenecks. Scores of bridges and towering locks are set to be built before the project is completed in 2030.
When it comes to mass industry, moles know what's up. Those many-thumbed mammals can dig out what would be the human equivalent of a half-mile burrow in one night. But when it comes to impressive tunnels, our species has created some spectacular efforts as well, underneath oceans, submerged inside glaciers and buried deep in the Earth.
How to coast through life
If you're looking for a vacation at a geographical sweet spot where land meets ocean, then we have a fresh set of suggestions to pep up your July.
An awe-inspiring new tourist route has opened up along the majestic, and terrifying, Hornelan mountain sea cliff in Norway. The via ferrata climbing route along the sheer rockface ascends right to the top of the 2,820-foot (860-meter) mountain, with incredible views rewarding the adrenaline-seekers who make it up.
For a less vertiginous experience, there's Croatia's northern coastline between Zadar and Trogir, where you'll find fewer tourists than the likes of Split or Dubrovnik, but equally gorgeous beaches, villages and local culture.
Trips around the world
In 2021, two Minnesota teenagers set off on what was to be a two-year bike trip around the world. But just a few months into the trip, things weren't going according to plan. Keen cyclist ​​Adam Swanson had a big decision to make.
Meanwhile, Canadian firefighter Markus Pukonen was on his own epic voyage, continuing his seven-year quest to circumnavigate the world using no motorized transport, powered only by his "muscles and some wind." Here's how he got on, walking, canoeing, kayaking, cycling, tricycling, skiing, rowing, trimaraning, rafting, sailing and stand-up paddleboarding around the globe.
Noteworthy
Hot on the heels of that tourist who reportedly carved names into Rome's Colosseum, a Canadian teen was this month questioned over allegedly defacing a UNESCO-listed temple in Japan.
If you're seized by an urge to record your thoughts while traveling, try a journal. Our partners at CNN Underscored, a product reviews and recommendations guide owned by CNN, have rounded up 22 of the best.
Forget your trunks, but never your manners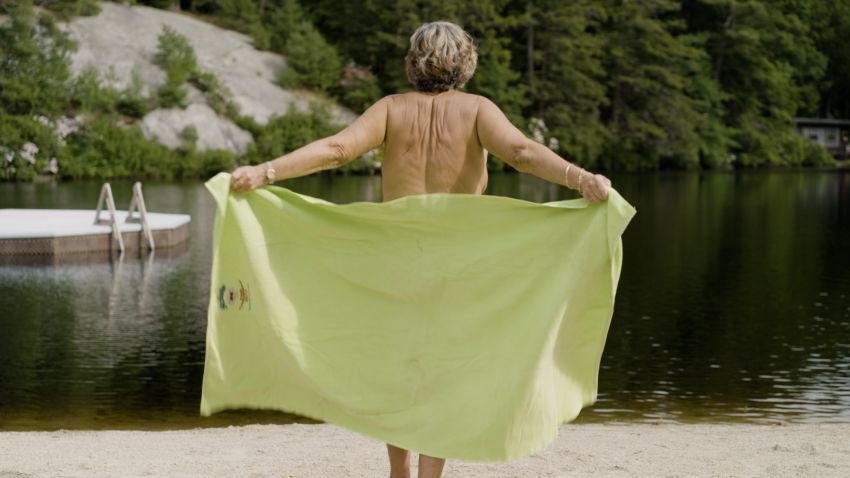 Nudist explains what you should definitely not do at a nude beach
Eighty-one-year-old Ronna has been a nudist for more than 30 years, and she's seen it all and then some. Watch her etiquette guide above to learn what you should never do on a nude beach.
In case you missed it
This chef visited 48 African countries to create a new "Afro-fusion" cuisine.