There are short runways, bumpy runways and runways that are notoriously buffeted by crosswinds, but here's a new one for nervous flyers to get alarmed about: an ice runway.
Norse Atlantic Airways landed a Boeing 787 Dreamliner in rather different conditions than usual on Wednesday. The destination: Antarctica. The landing strip: a "blue ice runway" 3,000 meters (9840 feet) long and 60 meters (100 feet) wide, sculpted from the snow and ice.
The Dreamliner landed at Troll Airfield on Wednesday just after 2 a.m. – in bright sunlight, since it's summer in the southern hemisphere at the moment. It's the first time a Dreamliner – a widebody aircraft which can carry up to 330 passengers, depending on the model – has made it to the sixth continent.
But before you start looking to book your own flight to Troll, know that flight N0787 was no regular passenger route. The 45 passengers included scientists from the Norwegian Polar Institute, which had contracted the flight to take them and 12 tons of equipment to the Troll research station in Queen Maud Land, Antarctica.
It was no quick hop across the ocean, either. The plane departed Oslo on November 13, stopping in Cape Town before heading further south on Wednesday night to make its record-breaking landing.
The Dreamliner's ample cargo space made it the ideal aircraft for the flight, said Daniel Carey of Aircontact, the broker which arranged the flight. Its fuel efficiency was also a factor, said Paul Erlandsson, field service representative at Boeing. The aircraft made it to Antarctica and back to Cape Town without needing to refuel.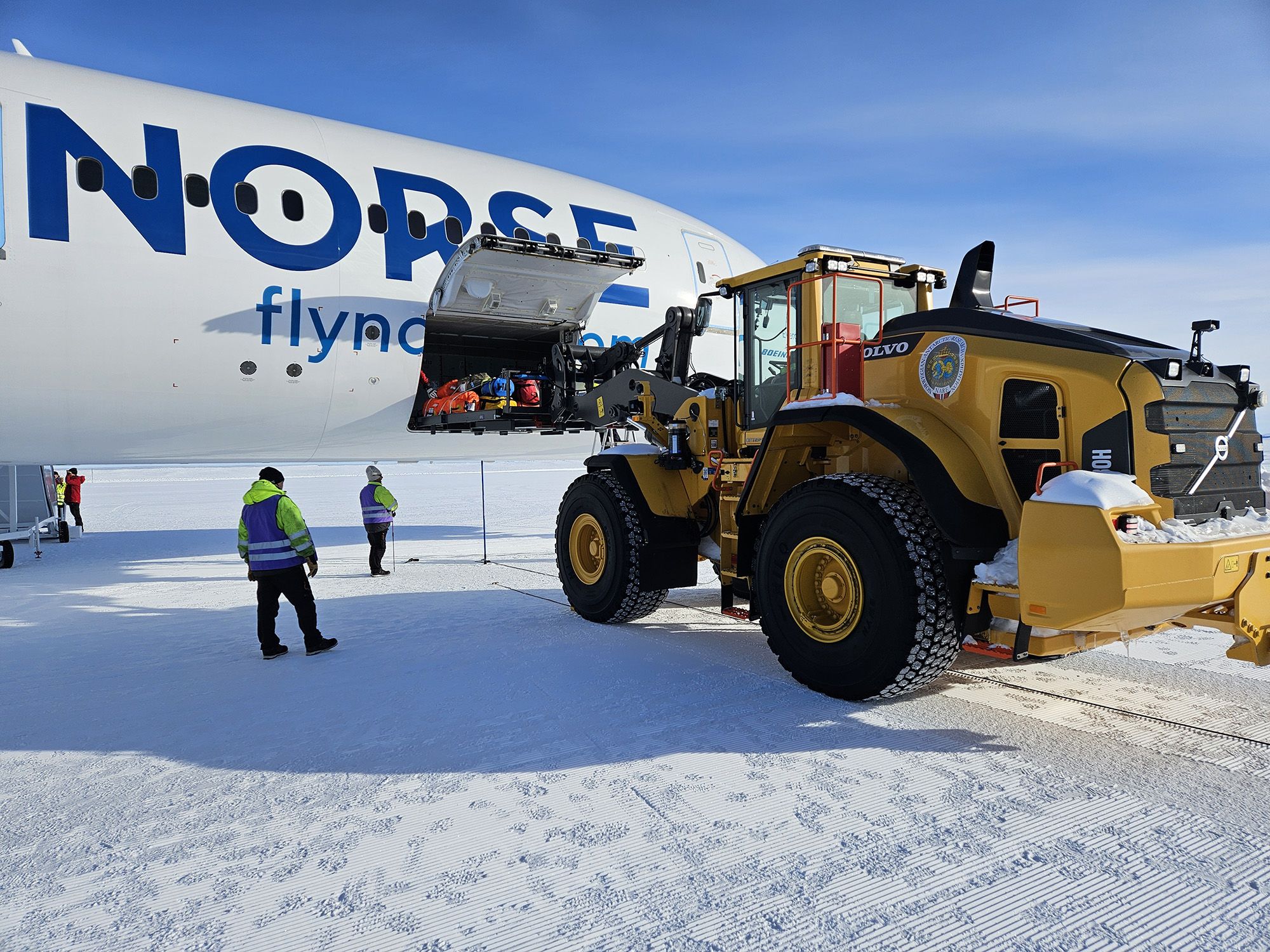 "It is a great honor and excitement on behalf of the entire team Norse that we have achieved together a momentous moment of landing the first 787 Dreamliner," Norse Atlantic Airways CEO, Bjørn Tore Larsen, said in a statement.
"In the spirit of exploration, we are proud to have a hand in this important and unique mission. It is a true testament to our highly trained and skilled pilots and crew, and our state-of-the-art Boeing aircraft."
Camilla Brekke, the Norwegian Polar Institute director, said that using the larger aircraft was a more sustainable way or reaching the famously fragile continent.
""The most crucial aspect is the environmental gain we can achieve by using large and modern aircraft… [which] can help reduce overall emissions and the environmental footprint in Antarctica," she said.
"Landing such a large aircraft opens up entirely new possibilities for logistics at Troll, which will also contribute to strengthening Norwegian research in Antarctica."