Walt Disney World is closing down Star Wars: Galactic Starcruiser, one of its newest and splashiest attractions, at the end of September, the resort announced Thursday.
The ultra-immersive – and ultra-pricey – bow to the "Star Wars" universe opened to much fanfare in spring 2022.
Guests pay from about $4,800 to $6,000 per cabin for the immersive two-night experience, depending on the number of people in their party.
The concept has been touted as much more than a hotel stay with sci-fi decorations. "Voyages" include two nights of lodging but also all food, programming, entertainment and special access to the Galaxy's Edge area of the Hollywood Studios theme park in Orlando, Florida.
When CNN asked Disney why the attraction was closing, a spokesperson said it was "a business decision" and did not elaborate. As for the fate of the building housing the futuristic experience, Disney had "nothing to share at this time."
Big experience on a small scale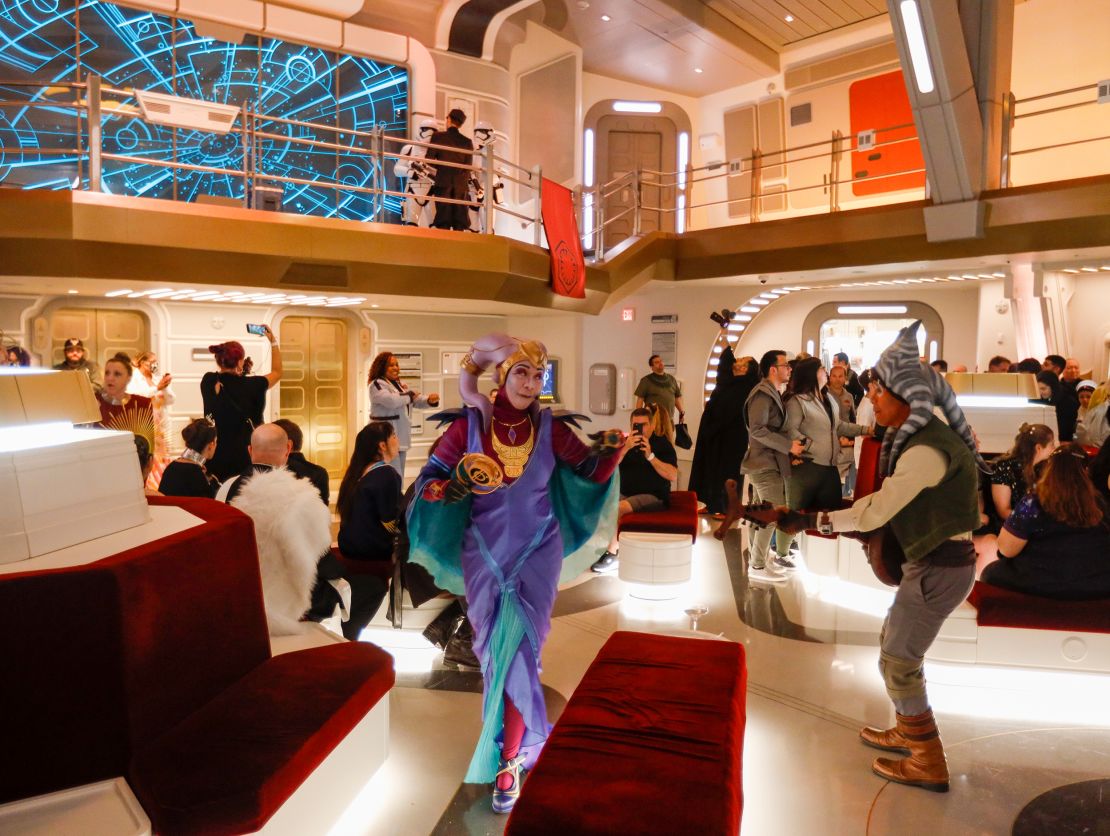 In an official media statement, Disney said "Star Wars: Galactic Starcruiser is one of our most creative projects ever and has been praised by our guests and recognized for setting a new bar for innovation and immersive entertainment.
"This premium, boutique experience gave us the opportunity to try new things on a smaller scale of 100 rooms, and as we prepare for its final voyage, we will take what we've learned to create future experiences that can reach more of our guests and fans."
Disney said it would contact guests who previously booked a voyage on or after September 30 "to discuss their options and modify their plans."
New bookings for any remaining reservations between now and the final run starting on September 28 are on pause. They will reopen on Friday, May 26, Disney said.
CNN's Forrest Brown contributed to this article.
Correction: A previous version of this story misstated the price of the two-night experience.