Lovers of luxury rail journeys have a couple of new routes to add to their travel wish lists now that one of the world's most iconic trains has announced its return to the tracks of Southeast Asia.
In February 2024, The Eastern & Oriental Express, A Belmond Train will launch two seasonal return-trip journeys out of Singapore that take in the landscapes of its northern neighbor, Malaysia.
These routes mark the brand's official return to Southeast Asia after being forced to cease operations during the Covid-19 pandemic.
The Eastern & Oriental Express round-trip journeys will depart from Singapore's Woodlands station and chug up the tracks through Malaysia, stopping at popular destinations including Penang, Langkawi and the Taman Negara National Park.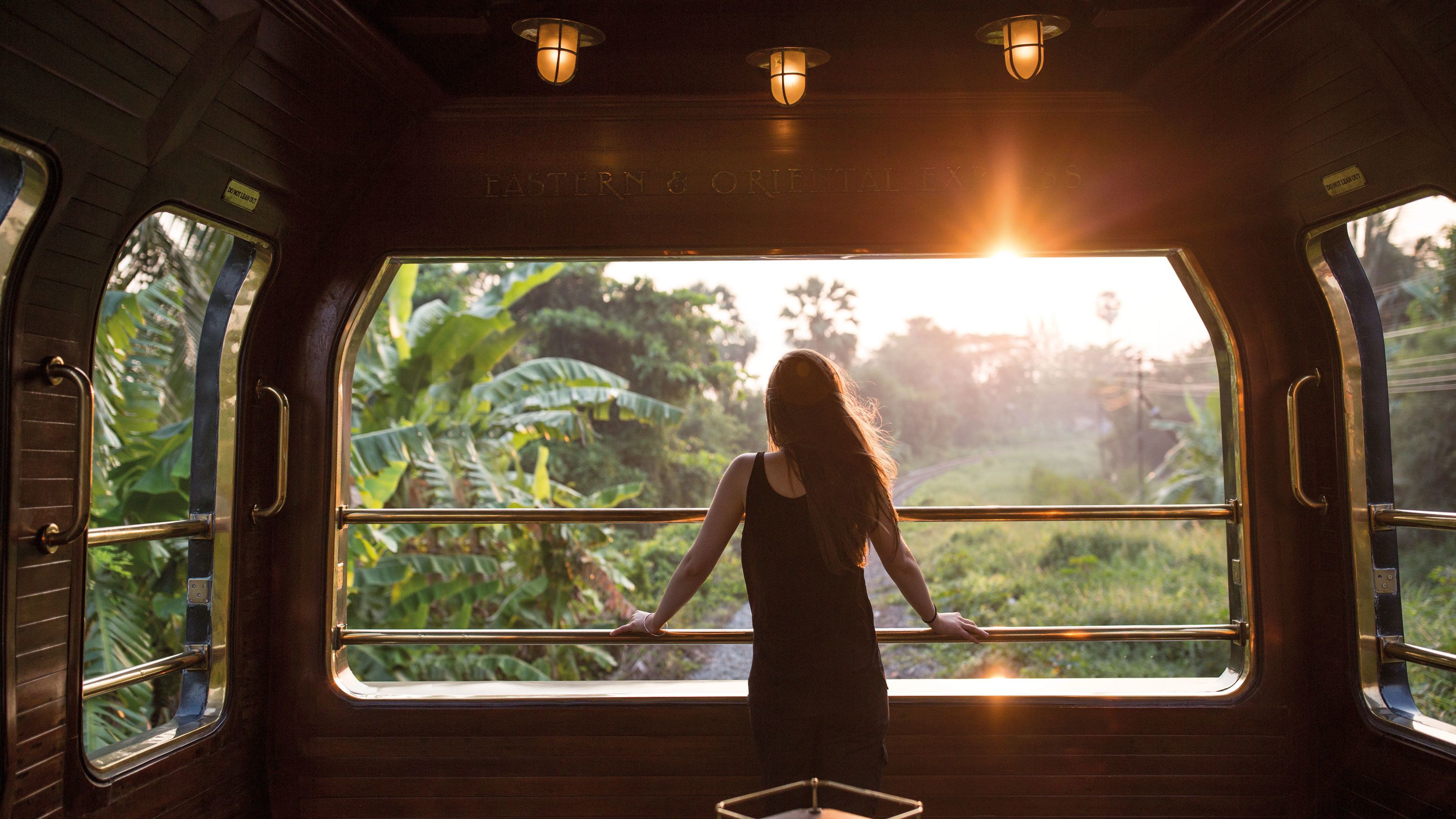 According to Belmond, operator of the train, the 15 signature green- and cream-colored carriages, once a familiar site for train spotters in the region, have been restyled. There are eight sleeper cars, two restaurant cars, a piano bar and an open-air observation car at the back of the train.
Nods to the region's culture include Malaysian embroidery and silks, while cherry wood paneling adds warmth throughout the carriages.
Guests can choose from three cabin categories – Pullman, State and Presidential. All come with private bathrooms.
"The Pullman cabins are inspired by the radiance of Kuala Lumpur, boasting red sofas juxtaposed with blue cushions, drapery and pelmets that reflect the city's dramatic skies, while the State cabins reflect Penang's marine locale, with a bright blue and green color palette," says a Belmond news release announcing the new routes.
"The Presidential cabins celebrate regional opulence, with hues of gold and embroidered decor elements."
In the restaurant, travelers will be served contemporary Peranakan dishes – a regional cuisine known for its mix of Chinese, Malay, Indian and Eurasian ingredients and cooking methods.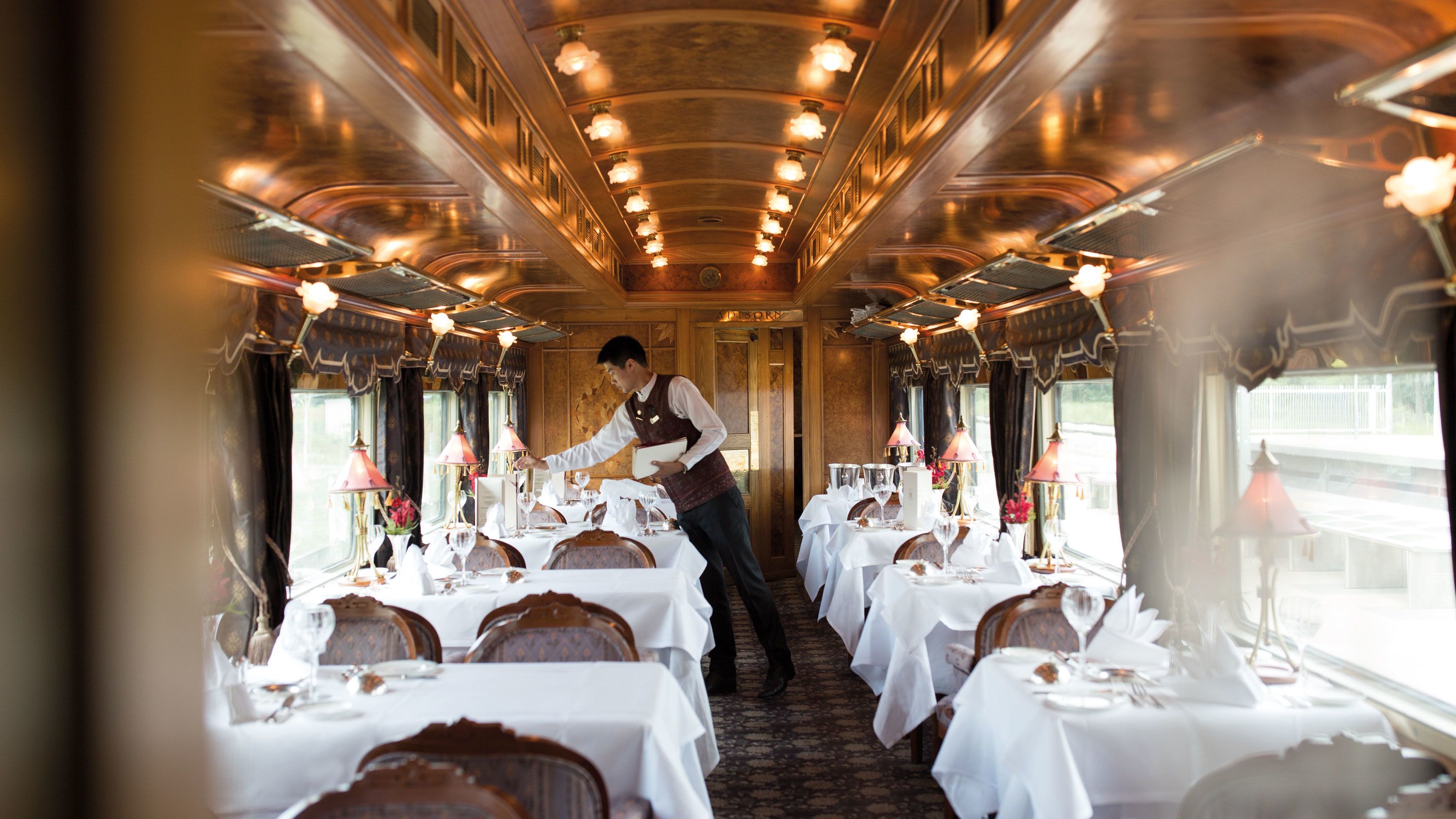 Two Malaysia experiences
The first of the two experiences on offer is called "Essence of Malaysia: A Gateway into Malay Culture."
This three-night trip takes in the west of Malaysia, heading from Singapore through Kuala Lumpur and up to the island of Langkawi and then Penang.
To get to Langkawi, guests will board a private boat from Alor Setar on the mainland. Once there, they'll have the option of snorkeling in the Pulau Payar Marine Park.
On the third day, guests will head over to another famed island, Penang. Here, they can head for the capital, George Town, to enjoy its historic architecture and famed street food scene.
The second trip on offer is called "Wild Malaysia: Exploring Sights Unseen" and heads up the eastern side of the Malaysian peninsula.
Among the highlights is a visit to the Taman Negara National Park. Train travelers will visit one of the world's oldest tropical rainforests, which is home to hundreds of species including tigers and Sumatran rhinos. They can also learn more about the work of local tiger conservation groups, join a photography masterclass or go on a jungle foraging trip.
Then, on day three guests head west for a visit to Penang before returning to Singapore.
Both itineraries last for three nights and rates start from US$3,410 per person for a Pullman cabin. Meals, a selection of drinks, entertainment and activities are all included in the price.
What about Thailand?
Travelers familiar with the luxury train's long-established presence in Southeast Asia might be asking: why isn't it traveling up through Thailand to Bangkok?
The Eastern & Oriental Express – a sister train of the famed Venice-Simplon-Orient-Express – made its inaugural journey from Bangkok to Singapore in 1993, and before the pandemic offered a variety of routes between the two cities that included stops in popular destinations like the historic town of Kanchanaburi in Thailand's west, as well as Malaysia.
A representative of Belmond tells CNN Travel they are now in discussions with Thai authorities to reinstate routes in and out of the country and "look forward to offering them again in due course."