Furuya Yamato is always in motion.
On weekends in Tokyo, you'll find the bearded, pony-tailed 50-year-old behind the counter of his food truck, Tacos 3hermanos, where hundreds of faithful customers line up and wait for a rare delicacy in Japan: authentic Mexican street tacos.
On the first day we meet up with Yamato, he still needs to press 3,000 tortillas by hand for a weekend event. But before taking CNN Travel on a tour of his base, a taqueria at Lake Yamanaka, he insists that we need to visit a series of nearby sacred shrines in his nearby hometown of Fujiyoshida, nestled at the base of the majestic Mt. Fuji.
Yamato's connection to his roots runs deep. At the Fujiyoshida Sengen Shrine, a serene forest sanctuary, he says his ancestors were revered as fortune tellers in the region, a practice he continues, considering it his duty to inspire people.
"But like, basically, I'm a black sheep," he admits. "So I just do what I want to do."
Right now, what he wants to do is make tacos.
"Ikigai" is a Japanese concept that represents a commitment to one's purpose in life. In Yamato's case, he believes the meaning of life lies not only in individual pursuits but in connecting with others.
For him, the surest way to forge those connections is straightforward: "With tacos, on the street, having a drink, and eating together."
Visitors to the Tacos 3hermanos food truck might expect some sort of Japanese twist in his dishes – maybe a bit of fusion. But Yamato serves up some of the most authentic, melt-in-your-mouth Mexican street food you'll find anywhere in the world.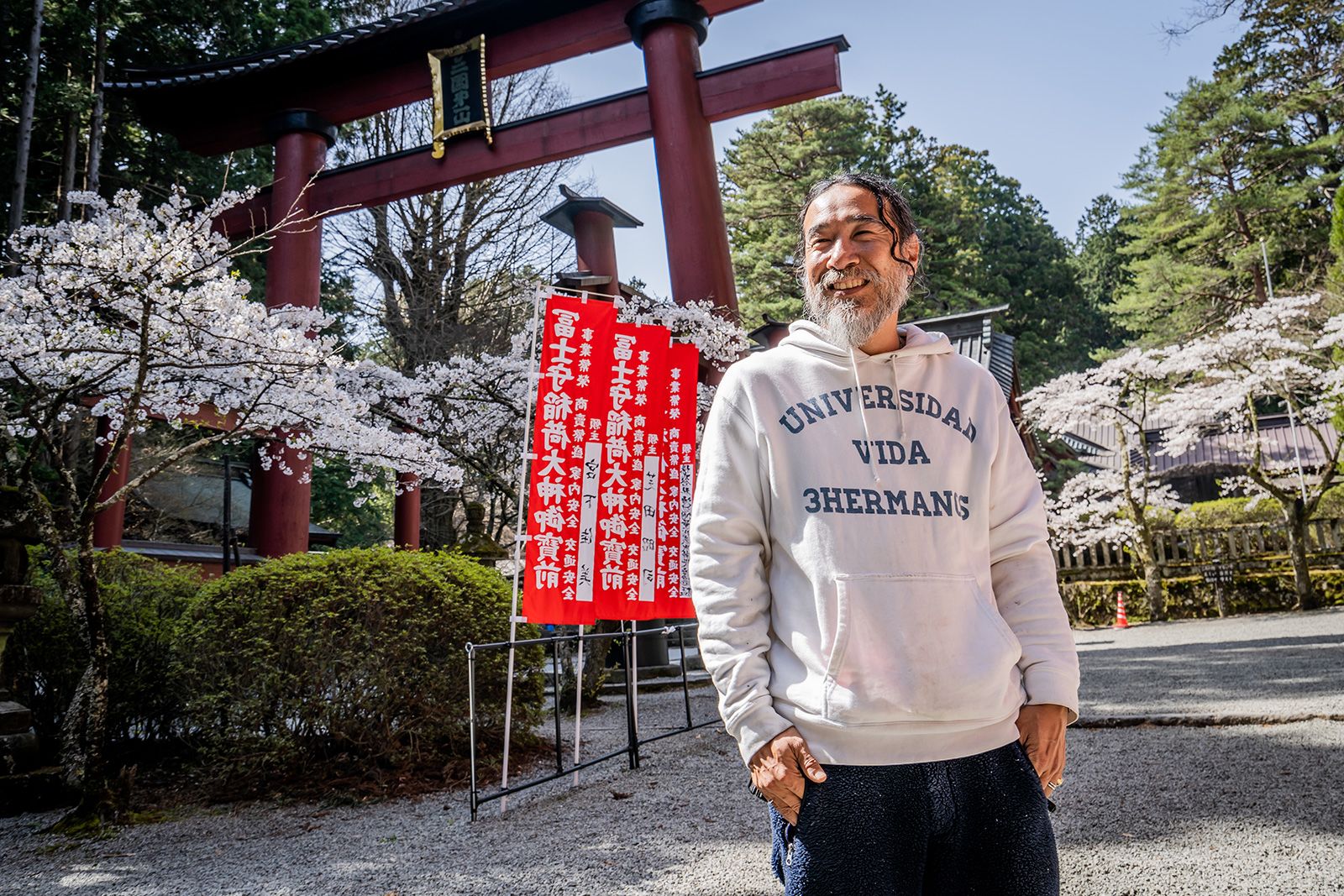 'Where is your life?'
In the aftermath of the 2011 Tōhoku earthquake and tsunami, Yamato faced mounting pressure to resume his corporate advertising job. During a subsequent business trip to Italy, a friend pressed him with one question – "Yamato, where is your life?"
It became an inescapable mantra he constantly asked himself.
"Where is your life?… Where is your life?"
These words reverberated through his mind, propelling him toward a path that would challenge and satiate his soul.
Leaving his advertising career behind, Yamato embraced a minimalist lifestyle, divesting himself of many possessions, including his car.
Searching for the ultimate challenge to push himself out of his comfort zone, he decided to go to faraway Mexico.
At the time, Yamato had not yet even tried a taco, nor did he speak any Spanish.
But Mexico's intoxicating fervor pulled him in. And thanks to his outgoing personality, Yamato quickly established himself in his adopted country.
"There's so much love," he says of Mexico. "It's a system of passion."
Living in Mexico City, Yamato met a woman and the two started dating, but it was her strict father who would unknowingly kickstart his culinary odyssey by sending him out to buy ingredients to cook dinner.
Yamato didn't yet speak Spanish fluently, but was eager to please, so he taught himself the words on the grocery list one-by-one by traversing the aisles at the market.
One day, his girlfriend's father asked him to prepare the salsa he had been making on his own for a family event, and he knew he was on to something.
"Kaizen," Yamato recounts matter-of-factly. "It's a Japanese word that means 'continuous improvement.'"
But starting a new life in Mexico wasn't without stress. One night while complaining to a friend about his frustrations, he says they gave him some stark advice: "Mexico didn't ask you to come to Mexico, it was your own choice. So forget your problems, come and let's go eat some tacos."
Moments later Yamato took his first bite of a suadero (beef) street taco. He says the flavors were so profound he almost cried into his plate. It was all he needed to cure his sadness, a testament to the power of food and community in healing the soul.
Recreating the flavors of Mexico City
After several years in Mexico City, during which he learned to make a wide variety of foods, Yamato returned to Japan in early 2018 to care for his aging parents. Unable to find the flavors that had captivated his heart, he sought to recreate the authentic taste of Mexico himself, drawing inspiration from the suadero street tacos of Mexico City.
During the pandemic, Yamato hosted a pop-up taco event to share his creations with the public. So many people enjoyed his food, he decided to invest in a mobile truck.
Crediting his experience in Mexico with giving him "the love, kindness and strength to follow his heart," he set out to spread his adopted country's food and culture throughout Japan.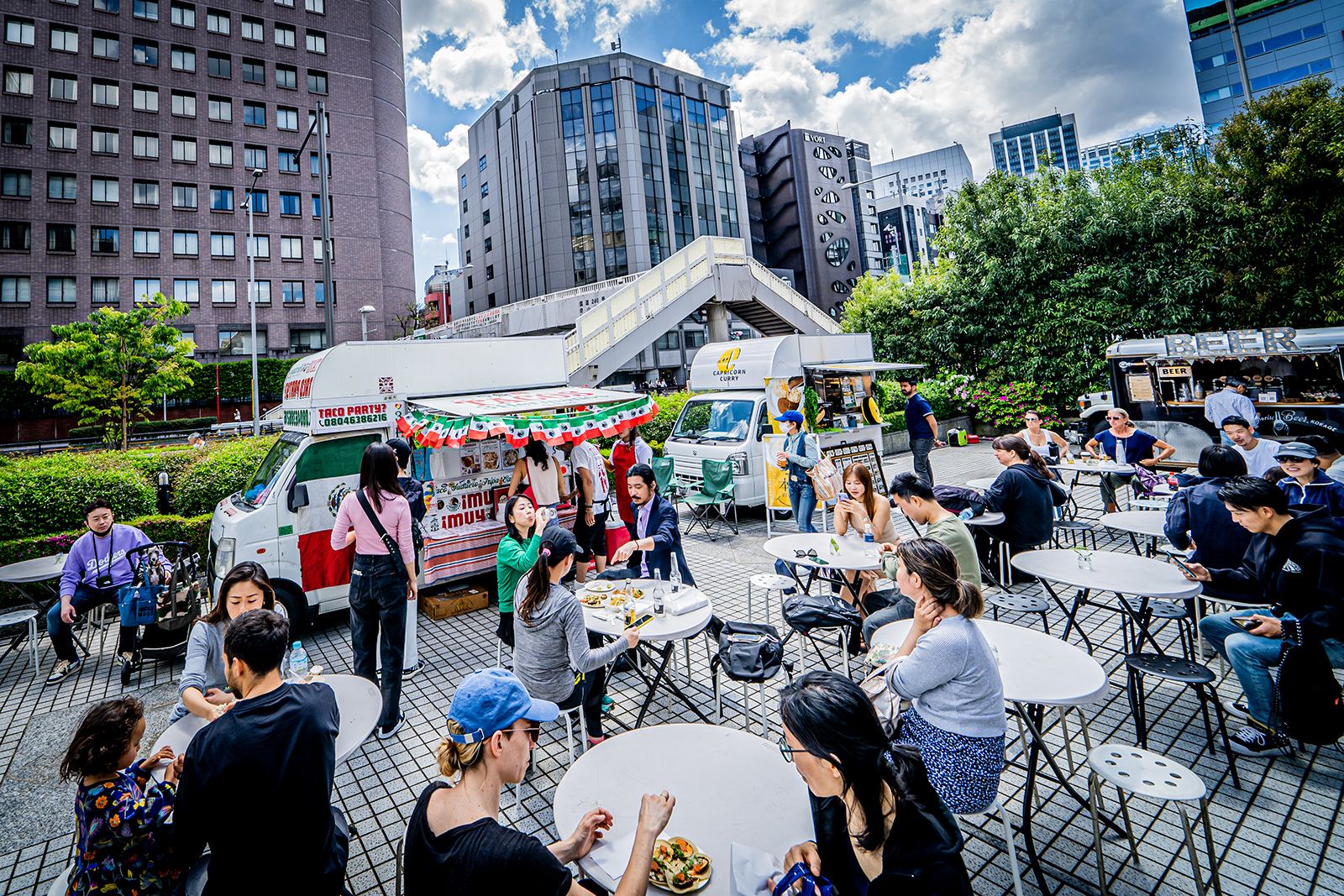 Tacos are not a common menu item in Japan, much less ones served from a food truck proudly trumpeting Reggaeton music.
But Yamato has made it his mission to introduce the authentic flavors of Mexico by igniting the locals' curiosity.
To achieve maximum authenticity and honor the country that inspired him, Yamato sources the majority of his ingredients from Mexico, although importing can be costlier.
He makes the small tortillas by hand, topped with diced onion and cilantro in the traditional style.
The straightforward menu of Tacos 3hermanos represents Yamato's time in Mexico. Chilaquiles for breakfast, and the street tacos he adores: suadero, carnitas, taco de bistec, con queso, taco de pollo and chorizo. He has resisted calls to expand the menu beyond the tastes that resonated so profoundly with him.
Even the dishes and cooking utensils are sourced from Mexico. That includes the comal bola, a special pan that allows the meat to sear in its juices, which Yamaote credits with "giving life to the recipe."