Night trains have been making a resurgence across Europe after decades of decline, raising the prospect of more sustainable ways of crisscrossing the continent as travelers look to find alternatives to flying.
There's nothing quite like an overnight train. The excitement before an evening departure. The sense of adventure. The cosmopolitan mix of international travelers. And the timeless cultural appeal that inspired "Murder on the Orient Express" and "From Russia With Love" or legendary songs by the likes of James Brown, David Bowie and Ray Charles.
And then there's the journey itself – retiring to bed as you clatter out of a big city and waking up in a new city, or even a new country, can create memories to last a lifetime.
At least that's the theory – and why the new wave of night trains are being touted as one way to replace short or even medium-haul flights across Europe and the US.
So how's that going?
Even before their renaissance, night trains could be a pleasant, memorable and sometimes economic way to cover long distances – but luck has always been a big factor.
At their best, fares can be good value, combining the cost of a bed for the night and hundreds of miles of travel, but prices quickly ramp up on busy routes, often putting them out of reach for most travelers.
Wherever they run, night trains are complicated, labor intensive and expensive to operate – one of the major reasons they went into decline in the first place.
Delays are frequently measured in hours rather than minutes, thanks to overnight diversions, while the quality of accommodation has been patchy, ranging from modern and comfortable to basic and outdated.
Equally, the novelty soon wears off if you're trying to sleep in a carriage full of hyperactive teenagers or a bachelor party. No one likes to arrive in a new city at 7 a.m. feeling like they've slept on a park bench.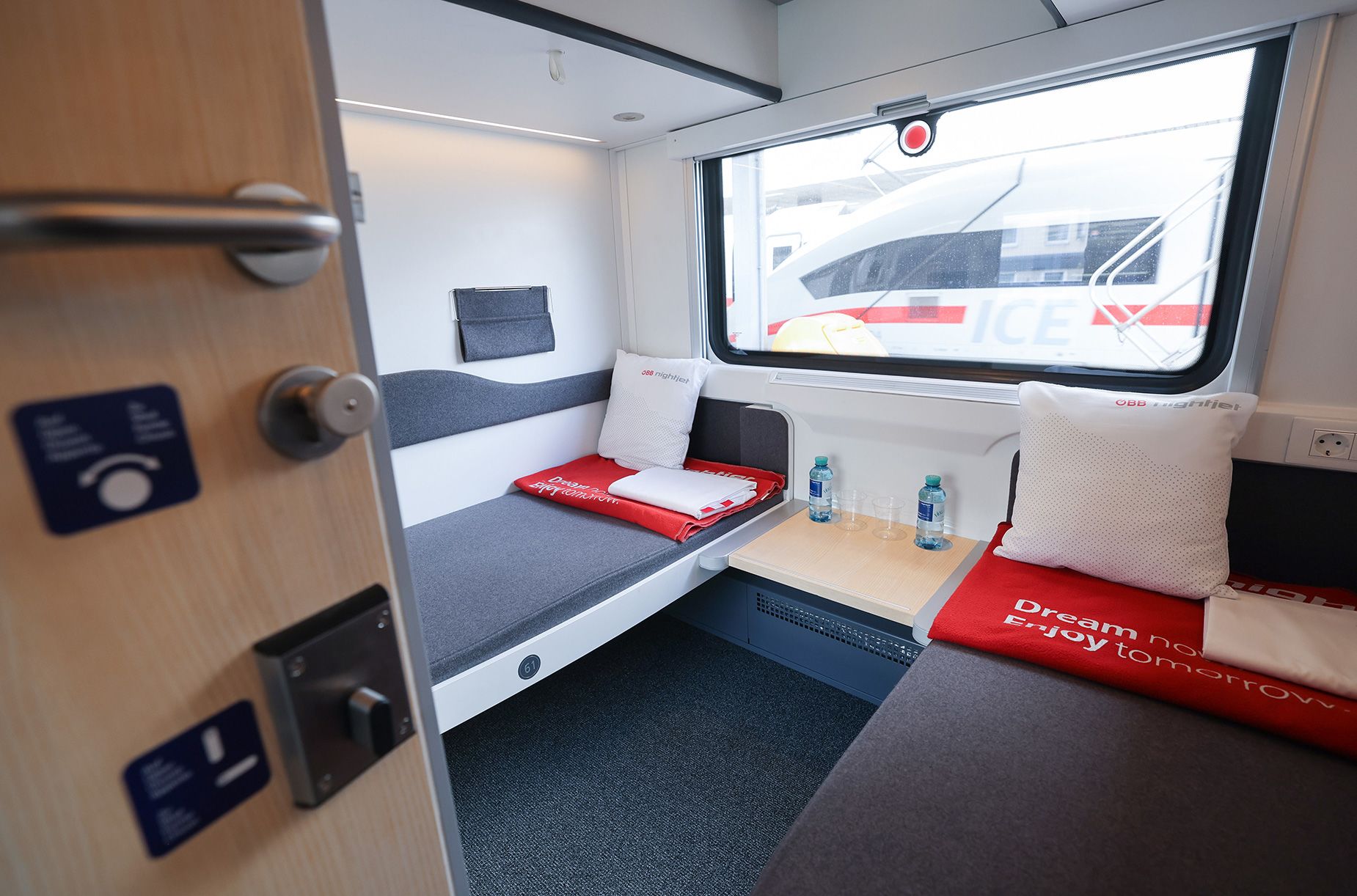 The comeback trail
Their recent renaissance though, notably in mainland Europe, owes as much to growing environmental concerns as it does to Agatha Christie or James Bond.
Spreading quickly from Scandinavia, the flygskam (flight shame) phenomenon is encouraging climate-conscious travelers to seek alternatives to short-haul air travel.
Where good rail links exist, long-distance travel between major cities is booming again after the Covid-19 pandemic, and for longer journeys overnight trains can offer a compelling alternative to the unpleasant experience of early morning flights.
Led by Austrian Federal Railways' (ÖBB) "Nightjet" network, overnight links between major European cities have been restored and expanded over the last few years, reversing decades of dwindling services.
They will receive another boost in December when luxurious new trains enter operation between Vienna and Hamburg. Featuring comfortable sleeper cabins, discreet "pods" for solo travelers rather than traditional shared couchettes and fully accessible cabins, the 33 new trains are perhaps the most visible sign that night rail trips are back.