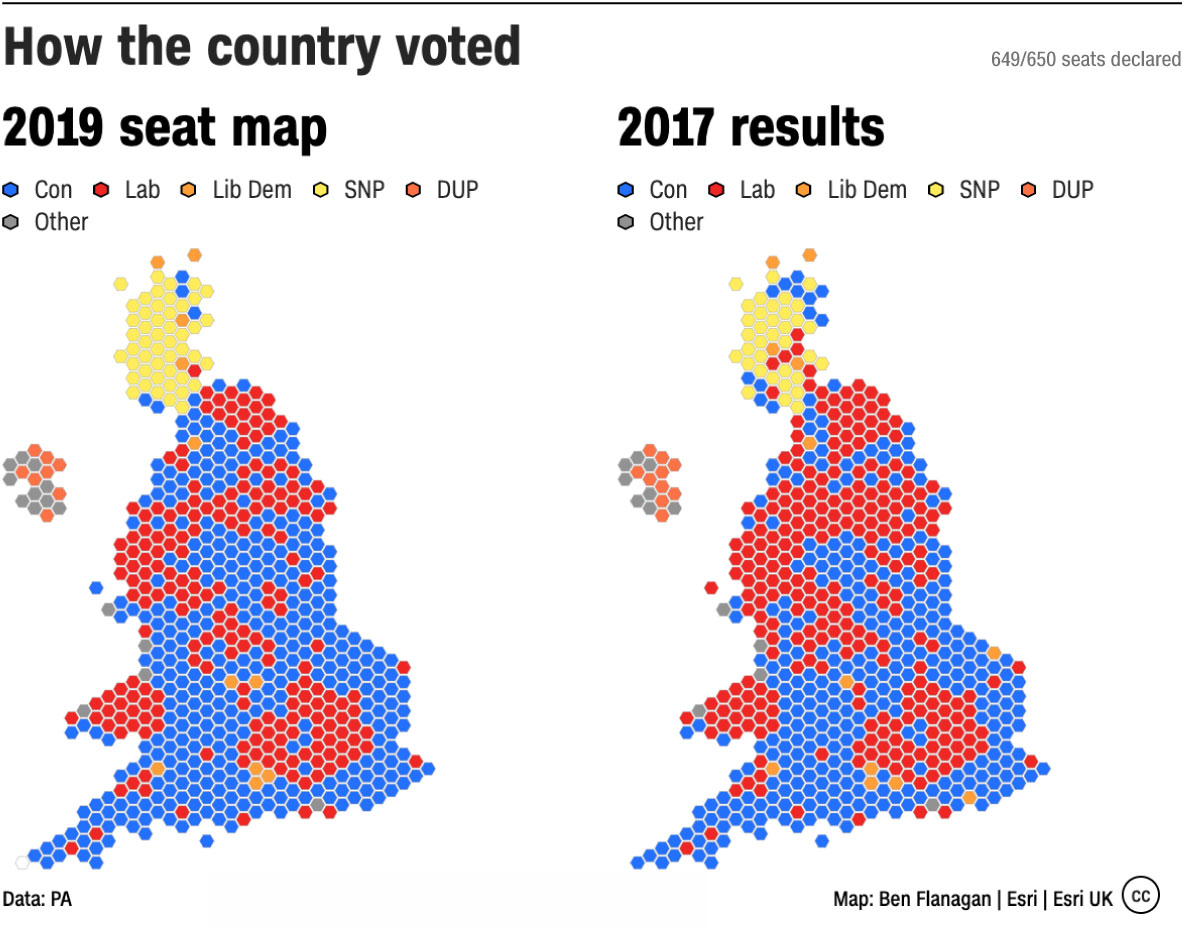 That's a wrap after an astonishing 24 hours in British politics. Boris Johnson delivered a Margaret Thatcher-like win, crushing the opposition in the biggest general election victory for the Conservative Party since 1987. To review the results, click here.
Brexit is now unstoppable, says CNN's Eliza Mackintosh, but the UK must face up to how long it will take, while in analysing the impact of this election on the UK, CNN's Stephen Collinson says Johnson may struggle to keep the union together. There is plenty to dissect, and much has already been said and written, which can be read here.
Thanks for joining us.