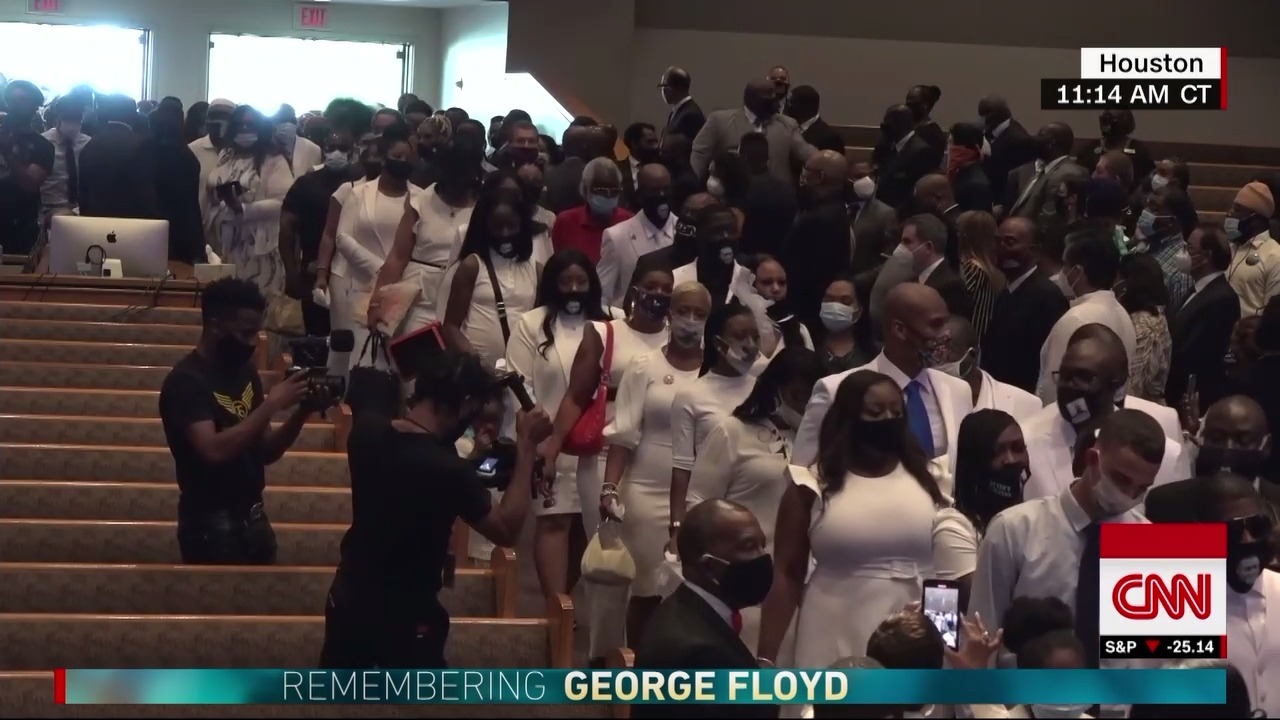 George Floyd's family is arriving The Fountain of Praise Church in Houston ahead of his funeral. They're dressed in white as they enter the church.
Rev. Al Sharpton is expected to give a eulogy at today's service.
After the service, Floyd's body will be escorted by the Houston Police Department into Pearland's Houston Memorial Gardens, according to the city of Pearland. His body will travel the last mile of the procession in a horse-drawn carriage, the city said.