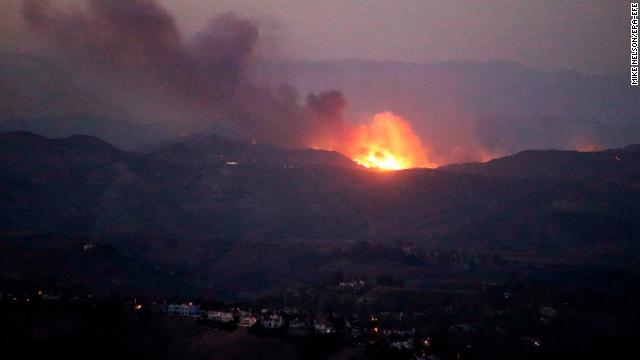 Malibu has ordered a mandatory evacuation due to the fast-moving Woolsey Fire that has charred parts of Ventura and Los Angeles counties.
Residents were advised to evacuate through the Pacific Coast Highway, and avoid canyon roads.
According to the emergency alerts, the nearest evacuation center for Malibu residents is at Palisades High School, and large animal evacuation centers have also been established at the Zuma Beach parking lot and the Hansen Dam Equestrian Center in Lake View Terrace. 
The Los Angeles County Fire Department also tweeted that residents faced "imminent threat" and should "leave area immediately."