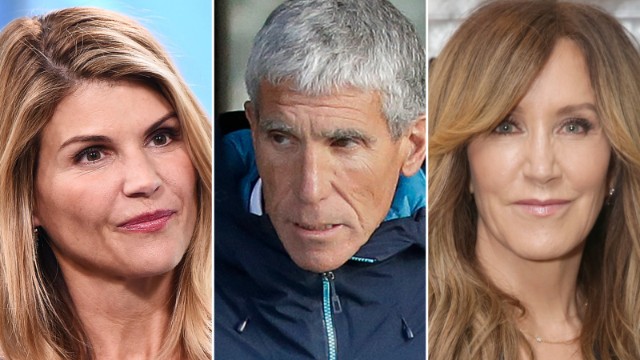 The biggest college admissions scam ever prosecuted in the US is a harsh reminder that wealthy families can cheat their way to even greater privilege. And some say this scandal is just the tip of the iceberg.
Here's what we know so far:
Fifty people were involved: Actresses Lori Loughlin and Felicity Huffman are among the dozens of parents facing federal charges. Others charged include nine coaches at elite schools; two SAT/ACT administrators; an exam proctor; a college administrator; and a CEO who admitted he wanted to help the wealthiest families get their kids into elite colleges.
The man behind the scheme: It was all orchestrated by William Rick Singer, CEO of a college admissions prep company called The Key. Singer pleaded guilty to four charges Tuesday and admitted that everything a prosecutor accused him of "is true."
Payments were concealed: Singer disguised bribe payments as charitable contributions to the Key Worldwide Foundation — a purported nonprofit that was actually "a front Singer used to launder the money that parents paid him," US Attorney Andrew Lelling said.
Two kinds of fraud: Some parents paid between $15,000 and $75,000 per test to help their children get a better score, prosecutors said. In some cases, parents allegedly took part in Singer's scheme to bribe college coaches and athletic officials.