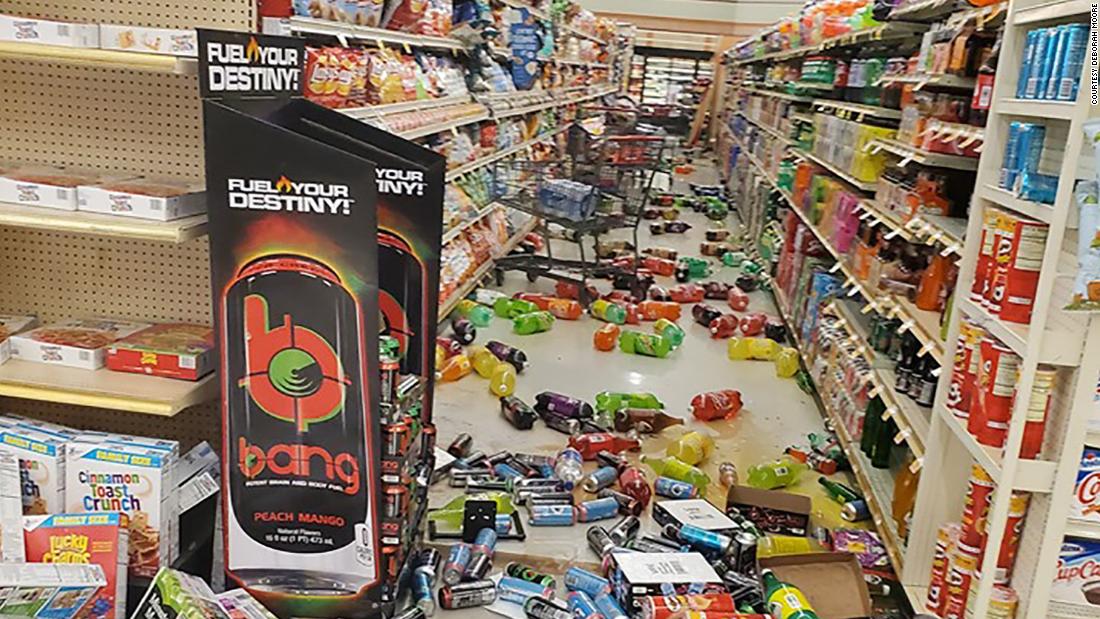 A 6.4 magnitude earthquake hit Southern California this morning.
We're wrapping up our live coverage, but here's what we know so far about the quake:
Where it hit: The earthquake was centered near Ridgecrest, California, a community west of the Mojave Desert and about 150 miles north of Los Angeles. It was felt in both Los Angeles and Las Vegas.
It was the worst in decades: The quake was the largest quake to hit the area since 1999, when a 7.1 earthquake struck in a remote part of the Mojave desert.
There were a lot of aftershocks: At least 159 aftershocks have been recorded today.
About the damage: The earthquake left scattered damage throughout the region. Footage from Ridgecrest showed firefighters hosing down flames rising from homes, and there were also power outages in the city of 28,000 residents.
There's still a risk: Dr. Lucy Jones, a seismologist, said there is a 50% chance of another large quake in the next week. She added that there is a 1 in 20 chance that a bigger earthquake will hit within the next few days.