Deadly shooting in El Paso, Texas
1:06 p.m. ET, August 4, 2019
Trump orders flags to be flown at half-staff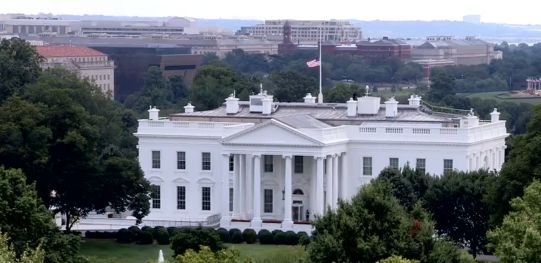 President Donald Trump condemned the shootings in El Paso, Texas, and Dayton, Ohio, as "hateful and cowardly acts."
"We share in the pain and suffering of all those injured in these two senseless attacks," he said in a statement released by the White House.
The President also ordered the flags on the White House, all public buildings, all military posts and facilities abroad to be lowered to half staff until sunset on Thursday, August 8.
1:00 p.m. ET, August 4, 2019
'We will seek the death penalty,' district attorney says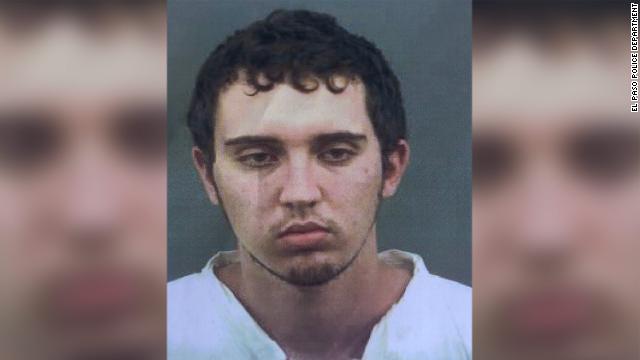 The shooting suspect has been charged with capital murder, El Paso County District Attorney Jaime Esparza said in a press conference.
"We will seek the death penalty," Esparza said.
US Attorney John Bash said he is working with authorities in bringing federal hate crimes charges and federal firearms charges, which would carry the death penalty against the suspect.
"We are treating it as a domestic terrorism case, and we're gonna do what we do to terrorists in this country, which is deliver swift and certain justice," Bash said.
On Saturday, police said a document they believe was written by the 21-year-old white male suspect has a "nexus to a potential hate crime."
The four-page document posted online espouses white nationalist and racist views. It rails against immigrants and Hispanics, blaming immigrants and first-generation Americans for taking away jobs and for the blending of cultures in the US.
The document has not yet been officially linked to the suspect.
CNN reported the suspect is Patrick Crusius of Allen, Texas, according to three sources.
10:49 a.m. ET, August 4, 2019
3 Mexicans are dead and 7 were injured, officials say
Seven Mexicans were injured in the shooting in El Paso, Foreign Secretary Marcelo Ebrard said on Twitter.
"We have confirmed 7 Mexicans were injured," Ebrard wrote in Spanish. "The FBI will inform us at 9 a.m. regarding those deceased in the El Paso tragedy. There are Mexicans among them. It's a day of mourning for Mexico and the United States."
Three Mexican nationals are among the dead, President Andrés Manuel López Obrador said on Twitter.
Ebrard tweeted his condolences to the shooting victims in both El Paso, Texas, and Dayton, Ohio. There are no Mexicans among the victims in Dayton at this time, he said.
These are the Mexican victims injured in El Paso that we know about:
Mario de Alba Montes, 45, of Chihuahua, was shot in the back
Olivia Mariscal Rodriguez, 44, of Chihuahua, was injured in the chest and hand
Erika de Alba Mariscal, 10, was injured in the leg
Ebrard said on Saturday that they were being treated at the UMC Hospital in El Paso.
10:44 a.m. ET, August 4, 2019
Governor orders flags lowered to half-staff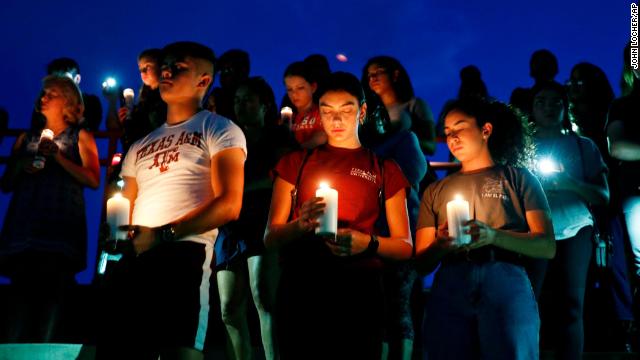 Texas Gov. Greg Abbott ordered flags across the state to be lowered to half-staff in honor of the El Paso shooting victims.
Flags will remain at half-staff through sunset on Thursday, August 8.
9:07 a.m. ET, August 4, 2019
Del Sol Medical Center director gives updates on 11 patients
Three patients treated at Del Sol Medical Center remain in critical condition, Director Dr. Stephen Flaherty said at a news conference Sunday morning. Eight others being treated at the hospital are in stable condition, Dr. Flaherty said. The ages of the 11 patients treated at the hospital range from 35 - 82 years of age, Dr. Flaherty added.
"We do anticipate one patient being discharged today," Dr. Flaherty said. "Some of the other stable patients, when they wake up, we will evaluate when they can go home."
2:13 a.m. ET, August 4, 2019
Shooting suspect is talking to investigators
El Paso Police Sgt. Robert Gomez told reporters during a media briefing Saturday night the suspected shooter was speaking to investigators.
"His motives and what transpired are being investigated,"Gomez said.
He has not been formally charged, Gomez said.
"This is the most traumatic scene that I've been close to and I can tell you that the investigators are doing their best to complete this investigation proper with the respect and dignity the victims deserve, but it is tough to see this type of heinous crime occur in your community," Gomez said.
12:16 a.m. ET, August 4, 2019
CBP not conducting enforcement at El Paso hospitals and reunification zones
US Customs and Border Protection in El Paso tweeted that it is not conducting enforcement operations at hospitals, reunification centers or shelters after the Walmart shooting.
11:37 p.m. ET, August 3, 2019
Photo of the suspect
A photo of Patrick Crusius, who three sources identified to CNN as the suspect in Saturday's shooting, was provided to CNN by a law enforcement source.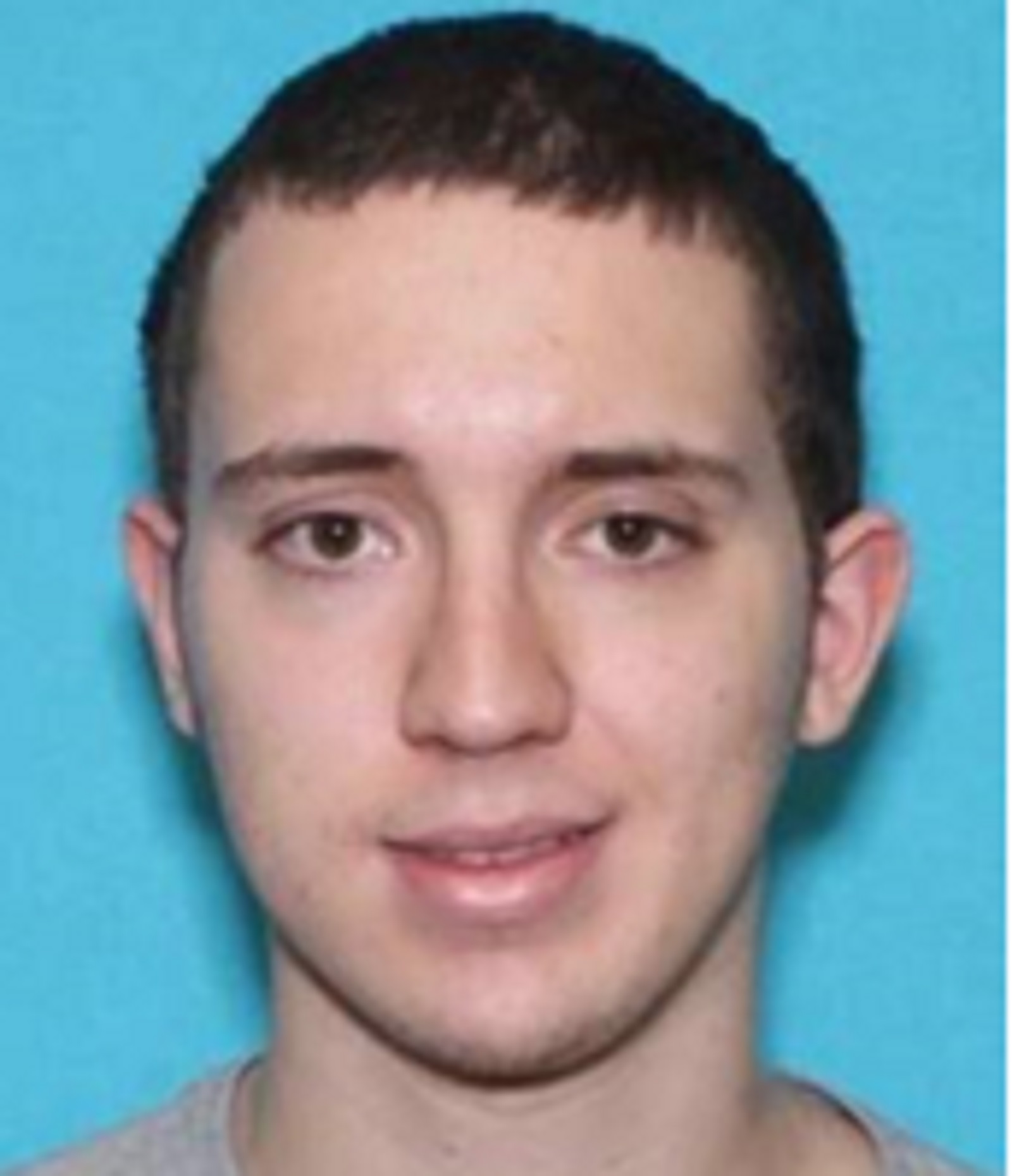 11:15 p.m. ET, August 3, 2019
O'Rourke calls President Trump a racist, blames shootings on his rhetoric and tweets
A reporter asked Democratic presidential candidate Beto O'Rourke, an El Paso native, the following question during an interview Saturday:
"Regarding the manifesto and everything that was in it, fears about Hispanic immigration and all that, does any of this fall at the feet of President Donald Trump and his rhetoric that's been growing over the last couple weeks and his alleged racist tweets and other rhetoric?"
O'Rourke said, "Yes."
"We've had a rise in hate crimes every single one of the last three years, during an administration where you have a president who's called Mexicans rapists and criminals. Though Mexican immigrants commit crimes at a far lower rate than those born here in the country, he has tried to make us afraid of them, to some real effect and consequence, attempting to ban all Muslims from this country. The day he signed that executive order the mosque in Victoria, Texas, was burned to the ground. Those chants that we heard in Greenville, North Carolina, 'send her back,' talking about our fellow American citizens, duly elected to represent their constituents in the congress who happen to be women of color. He is a racist and he stokes racism in this country, and it does not just offend our sensibilities. It fundamentally changes the character of this country and it leads to violence."