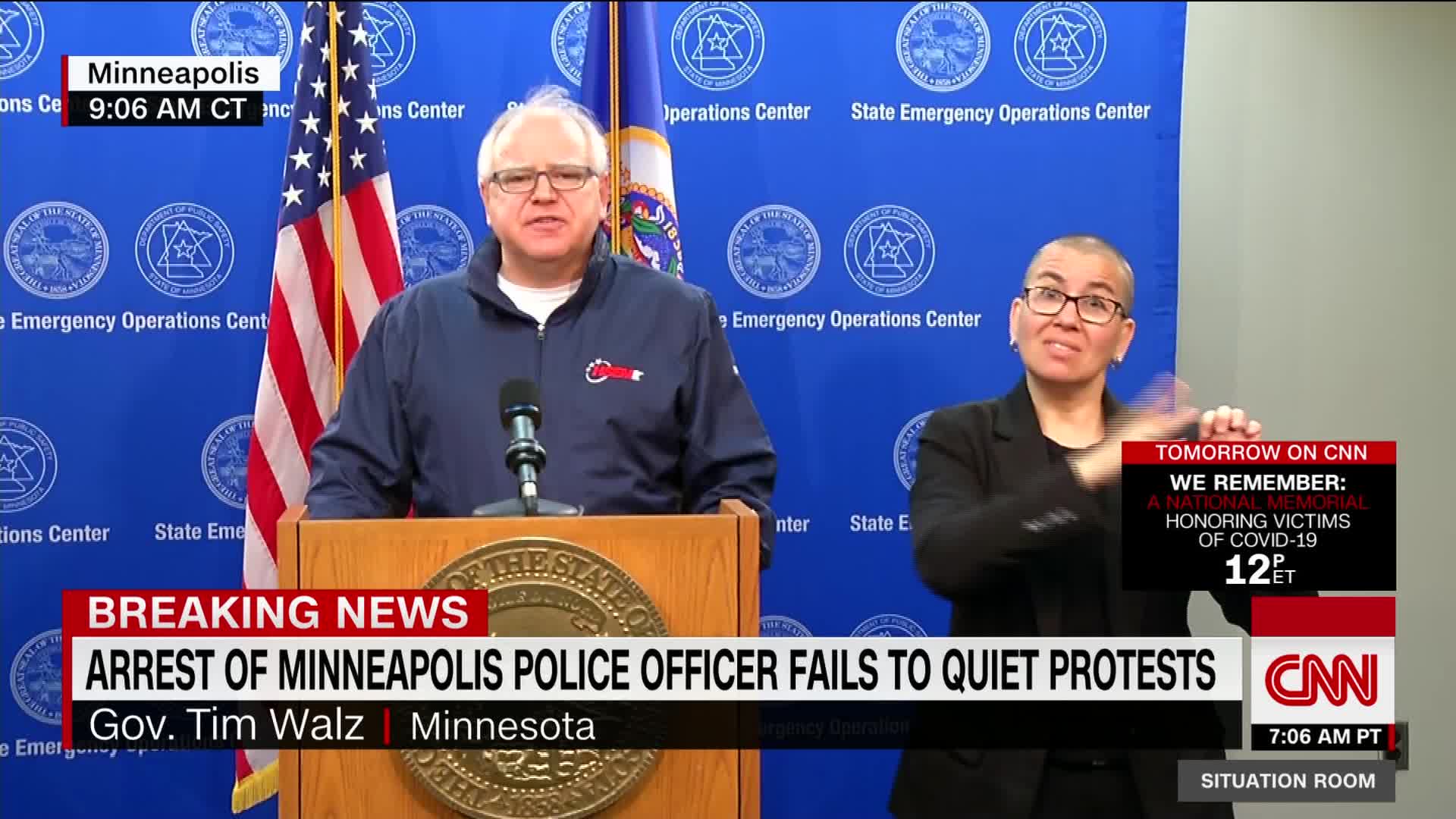 Minnesota Gov. Tim Walz said "the situation in Minneapolis is no longer in any way about the murder of George Floyd" at a news briefing on Saturday morning.
"It is about attacking civil society, instilling fear and disrupting our great cities," he added.
He said violent protests Friday night were a "mockery of pretending this is about George Floyd's death or inequities or historical traumas to our communities of color."
"Because our communities of color and our indigenous communities were out front fighting hand in hand to save businesses that took decades to build. Infrastructure and nonprofits that have served a struggling community were torn down and burned by people with no regard for what went into that," Walz continued