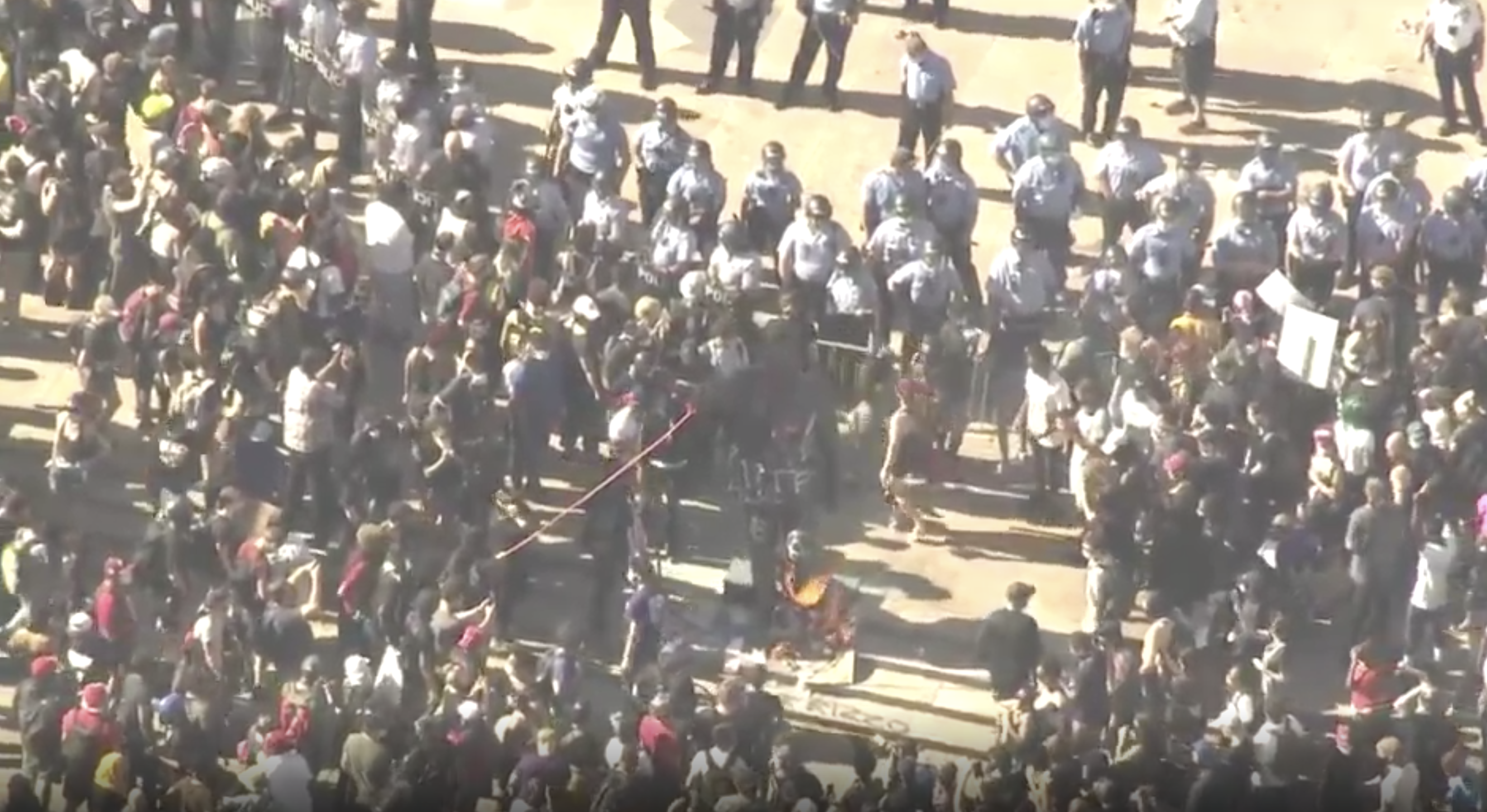 Protesters in Philadelphia Saturday vandalized a statue of Frank Rizzo, the city's former mayor and police commissioner, that stands outside the city's Municipal Services Building.
Protesters appeared to tie ropes to the statue and started a fire at the statue's base.
Aerial images show a large protester presence in Philadelphia. CNN affiliate KYW reported multiple vehicles have been set on fire, including a state police vehicle. KYW also reported the statue has been defaced before and is set to be removed next year
Philadelphia police tweeted earlier on Saturday that people should avoid the Center City neighborhood, near where the Rizzo statue is located.
Hear more: