The Black Lives Matter protests have rippled across the United States and throughout the world.
George Floyd was just one of the many Americans killed by police officers each year. But in other developed countries, such incidents are rare.
Statistical comparisons show that police in the US typically shoot, arrest and imprison more people than similarly developed nations.
A media review by the Bureau of Justice Statistics (BJS) found a total of 1,348 potential arrest-related deaths in the ten months from June 2015 through March 2016 -- an average of 135 deaths per month, or just over 4 per day.
(The review excludes deaths under the jurisdiction of federal and tribal law enforcement, and the BJS acknowledged it does not provide a complete picture.)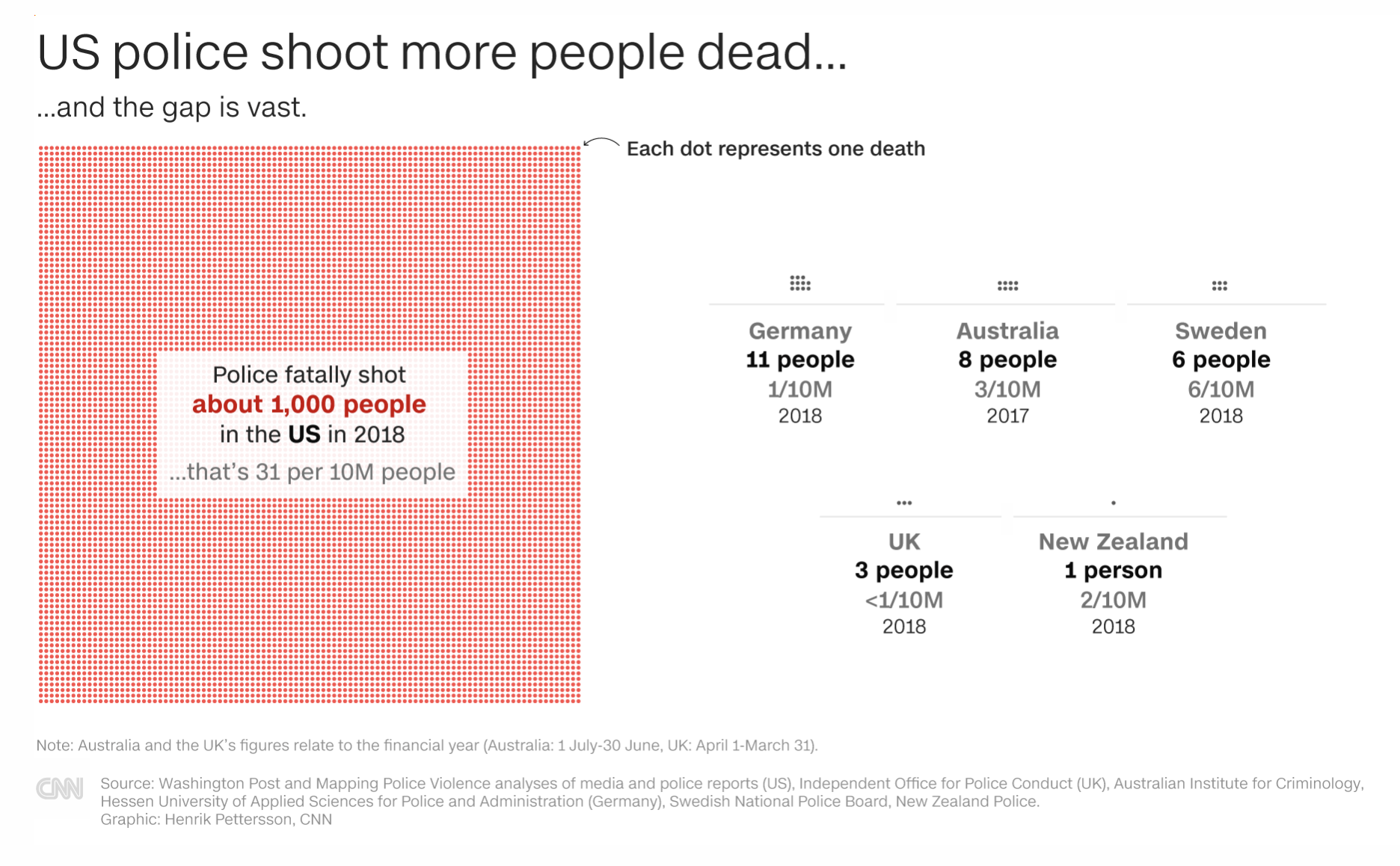 By comparison, only 13 people in the UK died in or following police custody in the closest time period, according to the country's police watchdog. In Australia, 21 deaths occurred in police custody or custody-related operations in 2015/16. Those measures are the most accurate comparison to the US's figure of arrest-related deaths, according to the UK Home Office. The UK's figure does not include every death that occurred following police contact.
Read the full story here.