Florence pummels the Carolinas
10:45 a.m. ET, September 12, 2018
Florence will move slower than you walk, and other facts about this powerful storm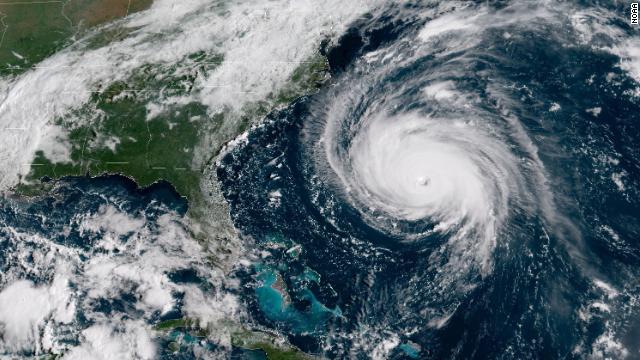 Hurricane Florence is a powerful Category 4 storm. Here's the latest statistics and facts that show this hurricane's strength and size:
From late Thursday night through early Sunday morning, Florence will only travel about 150 miles. That is literally slower than a walking pace. (2-3 mph on average).
Over 25 million people are inside the "forecast cone" from the National Hurricane Center, which extends from Virginia to Alabama as of Wednesday morning.
Isolated locations of coastal North Carolina could see up to 40 inches of rain — which is about how much Washington DC gets in an entire year.
The tropical storm-force winds stretch for over 315 miles, which would stretch from Washington, DC, to Charlotte, North Carolina.
The tropical storm-force wind field is larger than every state east of the Mississippi River, covering more than 73,000 square miles.
10:37 a.m. ET, September 12, 2018
What to do (and pack) when a hurricane is on the way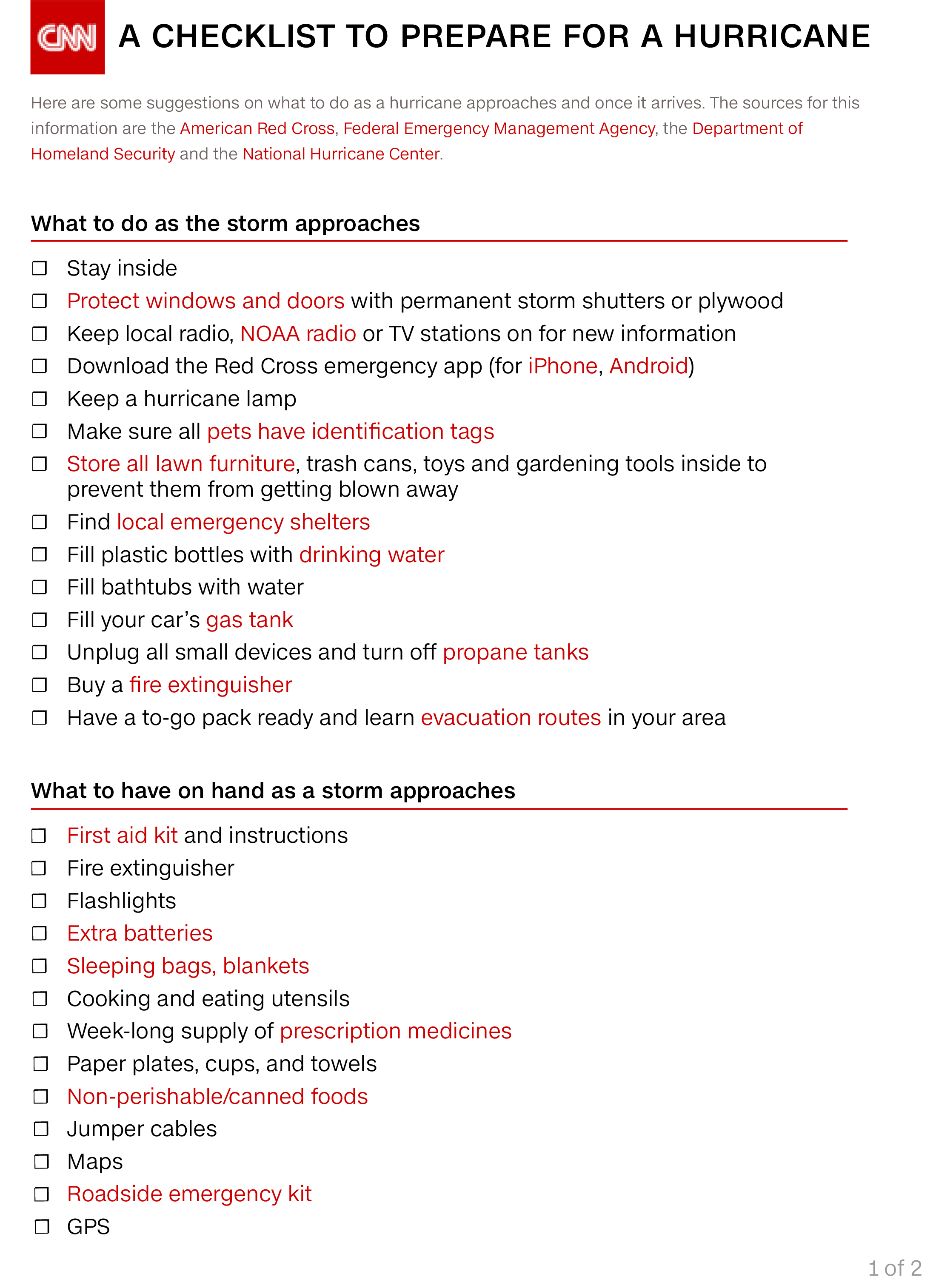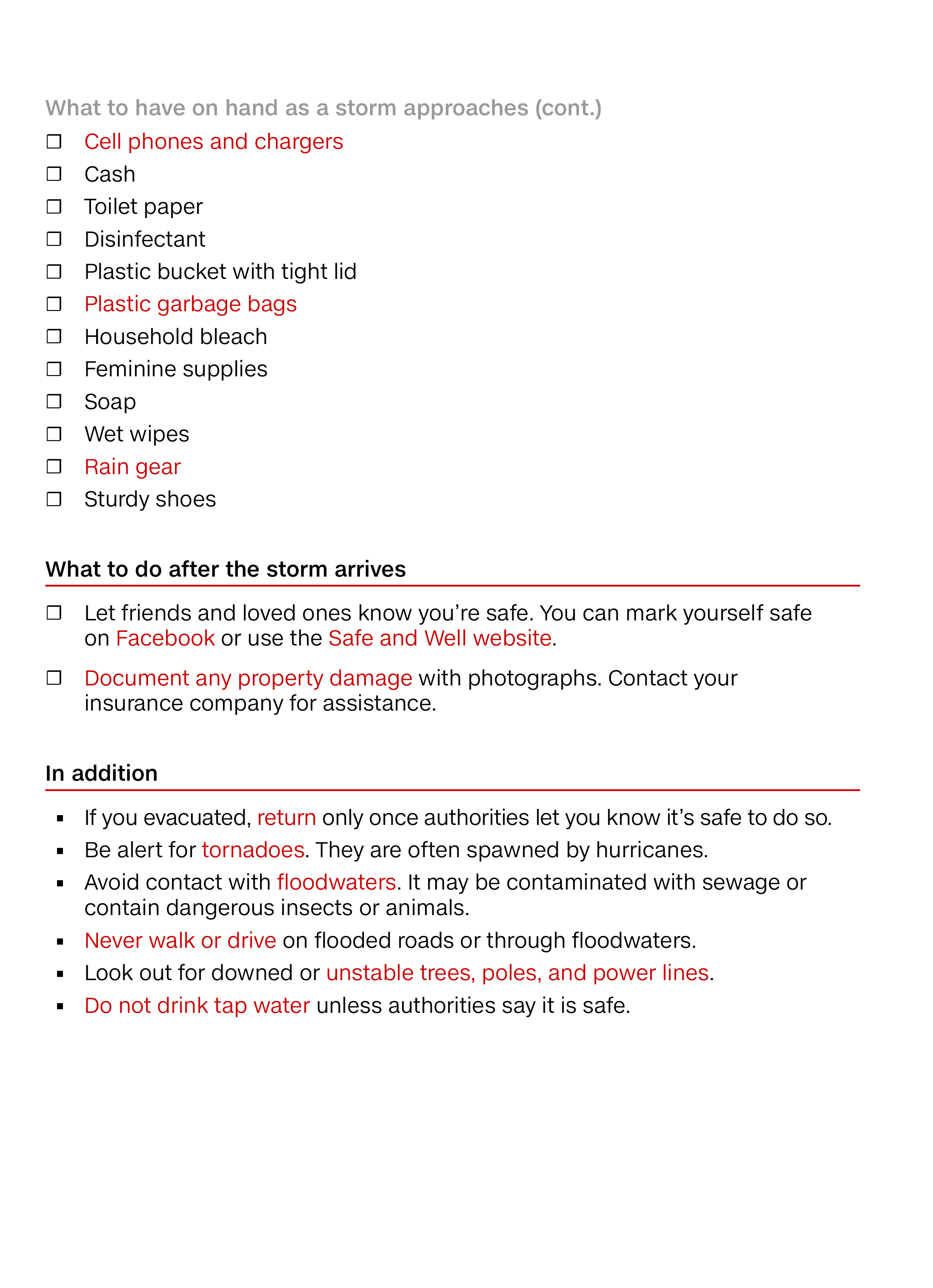 5:11 p.m. ET, September 14, 2018
Every person in North Carolina needs to stay alert, governor says
North Carolina Gov. Roy Cooper urged residents to follow orders from state and local officials ahead of Hurricane Florence.
"Every county and every person in North Carolina needs to stay alert and take this storm seriously," the governor said.
At a Wednesday morning news conference, Cooper warned that of the flooding damage Hurricane Florence could bring to the state.
"From the storm surge alone, tens of thousands of structures are expected to be flooded in North Carolina," he said at a news conference this morning.
Here's how the state is preparing for the storm:
Cooper said some of the state's shelters began opening yesterday, and more are expected to open today.  
By the 7:00 p.m. today, 2,800 North Carolina National Guard soldiers will be on active duty, with additional personnel on stand-by.
All North Carolina state parks, museums, and state universities are closed at this time, Cooper said.
Prisons and jails in vulnerable areas are being evacuated.
Watch more:
10:19 a.m. ET, September 12, 2018
Trump urges Georgia to be prepared for Florence, too
President Trump — who had a meeting with FEMA officials yesterday — is tweeting about Florence's southward projection.
Florence remains a category 4 storm with multiple threats developing for the US East Coast. Model guidance now indicates that the storm will likely turn south, and bring more impacts to South Carolina and parts of the Southeast
Trump urged people in Georgia to get ready for the storm (Note: No part of Georgia is currently under a hurricane watch or warning, according to the latest National Hurricane Center forecast, although the state is in a potential track area for later this week.)
5:10 p.m. ET, September 14, 2018
Florence will be a Mike Tyson punch to the Carolina coast, FEMA says
Jeff Byard, FEMA's associate administrator for its response and recovery office, warned of the danger of Hurricane Florence as the storm barrels toward the Carolinas.
"This is going to be a Mike Tyson punch to the Carolina coast," he said.
Byard pleaded with residents to evacuate not only for their safety, but for the safety of first responders.
Steve Goldstein with the National Oceanic and Atmospheric Administration also says that with Florence's slow movement, parts of coastal North and South Carolina could experience hurricane-force winds and hurricane conditions for 24 hours or more.
Once the storm moves inland, the threat of inland flooding increases, with 15 to 25 inches of rain forecast, and up to 40 inches near the exact center of Florence, Goldstein said.
9:55 a.m. ET, September 12, 2018
This is what Hurricane Florence's eye looked like at sunrise
As Hurricane Florence moves closer towards landfall, we're getting new images from NOAA's GOES satellite of its powerful eye wall.
Here's what it looked like as the sun came up this morning:
9:44 a.m. ET, September 12, 2018
FEMA official: Today is the last good day to evacuate
Jeff Byard, with the Federal Emergency Management Agency's response and recovery office, urged residents in evacuation zones to follow those orders today.
"We again ask those residents that are in the impacted zones to heed the warnings now," he said. "Right now we want to focus on what are those impacts from Florence, and what can our citizens do today — which is the last good day to evacuate — and we really want to push that message."
Watch more: