Florence pummels the Carolinas
6:02 p.m. ET, September 13, 2018
Nearly 70,000 are without power in North Carolina
There are 68,892 customers are currently without power statewide according to North Carolina Emergency Management.
The top counties affected are Carteret, Craven, New Hanover, Onslow and Pamlico, the agency reported.
5:57 p.m. ET, September 13, 2018
Frying Pan Tower: We'll replace the torn flag after the hurricane
The Facebook page for the Frying Pan Tower wants everyone to know they'll replace the torn American flag next time they're about to do it -- after the storm has passed.
"Hey folks, the last time we were out we put up a new flag. With respect, we will retire and replace it next trip. We see the tears and know that good men and women fought for America and are honored to fly old glory!" they write on the page.
"Please understand, this is a hurricane. We are not on the tower and can't go outside and replace it yet."
The flag can be seen live on its webcam, and it was torn by the hurricane's high winds earlier this afternoon.
5:36 p.m. ET, September 13, 2018
NC mayor: It's "too late" for residents to leave
Beaufort Mayor Everette Newton just spoke to CNN and told us that it's "too late" for residents there to leave. Instead, they should hunker down and wait it out.
"It's really dangerous out right now, with lots of limbs coming down, lots of debris going around," he explained. "They need to shelter in place."
Watch:
5:20 p.m. ET, September 13, 2018
Hurricane Florence is already downing trees and blowing off at least one roof
Hurricane Florence is bearing down on North Carolina.
This afternoon, the storm blew the roof off a small building in Atlantic Beach, according to CNN affiliated WGHP. WGHP photographer Chris Weaver captured the damage.
Meanwhile, about 40 miles northwest in New Bern, Florence has already downed some trees, according to the town's Twitter account.
5:12 p.m. ET, September 13, 2018
Hurricane Florence slows down to 5 mph in latest advisory
Hurricane Florence has sustained winds of 100 mph and is moving at a slowed-down pace of 5 mph, according to the latest forecast advisory from the National Hurricane Center.
"Florence has continued to slow down, and radar fixes over the past couple hours suggest that Florence has possibly stalled due to a re-organization of the eye/eyewall," the NHC said in its forecast discussion.
The storm is located about 100 miles east-southeast of Wilmington, North Carolina, and Florence's center is expected to approach the Carolina coasts tonight and move near or over the coasts on Friday.
The center will release its next forecast at 8 p.m. ET. You can also follow Hurricane Florence's path with CNN's storm tracker.
4:32 p.m. ET, September 13, 2018
South Carolina governor says prison in evacuation zone will not be evacuated
South Carolina Governor Henry McMaster said that a prison buildings in the evacuation zone for Hurricane Florence will not be evacuated.
Here's why: McMaster said it is on the edge of the zone, and it has "sturdy buildings."
He added: "We are as prepared as anyone in the country and probably more so,"
4:16 p.m. ET, September 13, 2018
More than 16,000 already without power in North Carolina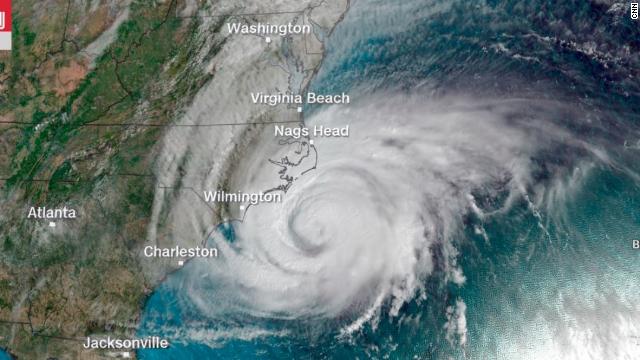 So far, 16,711 customers across North Carolina are without power, according to North Carolina Emergency Management.
The counties experiencing the most outages are:
4:04 p.m. ET, September 13, 2018
Flooding begins in Norfolk, Virginia
Hurricane Florence is expected to make landfall in the Carolinas, but its effects are already being felt in Norfolk, Virginia.
Joshua Hillman took several photos of lightly flooded streets in Norfolk's Colonial Place area on Thursday. It hasn't even begun to rain yet there, he wrote on Instagram.
"Just taking a walk thru Colonial Place before the storm," he wrote.
Take a look at his photos: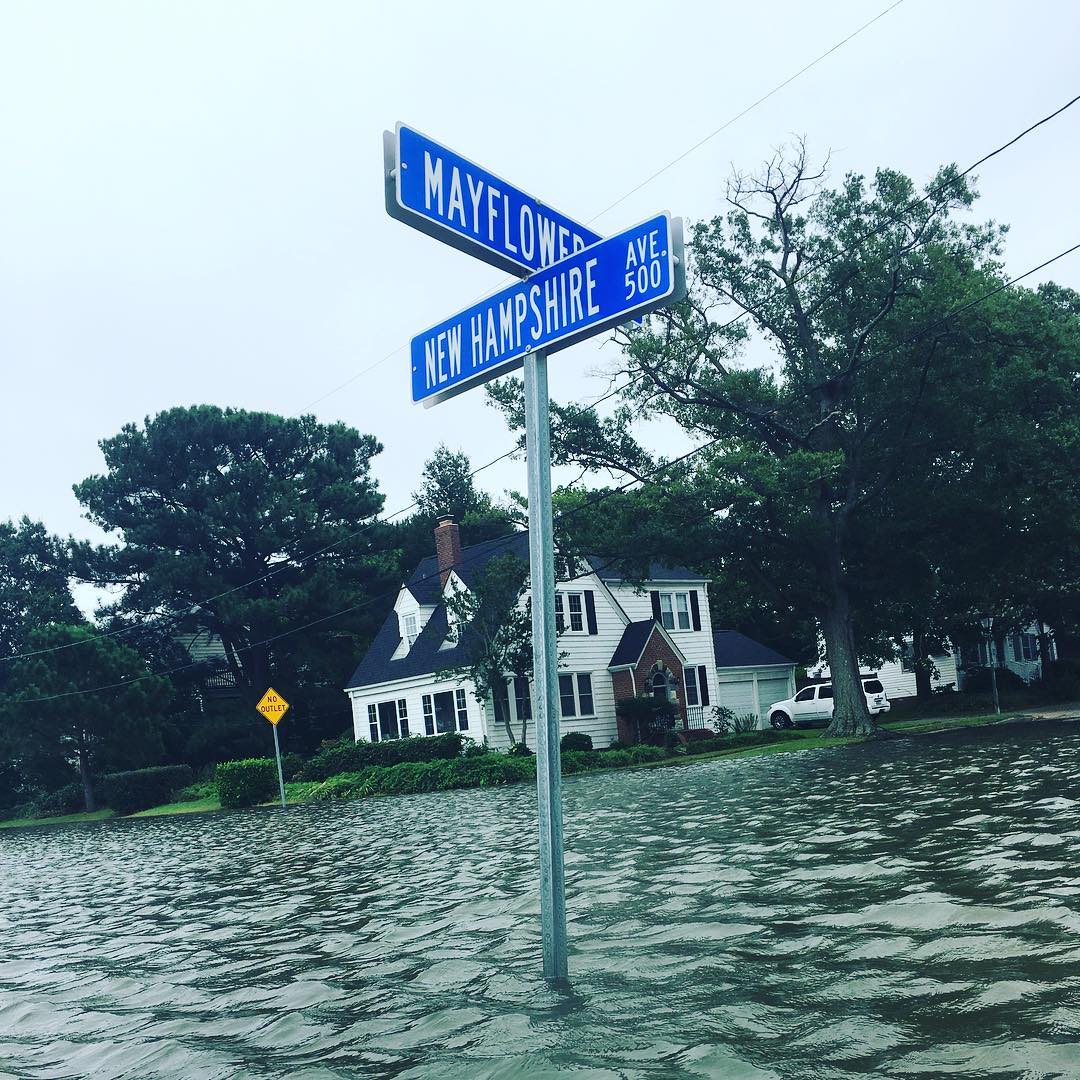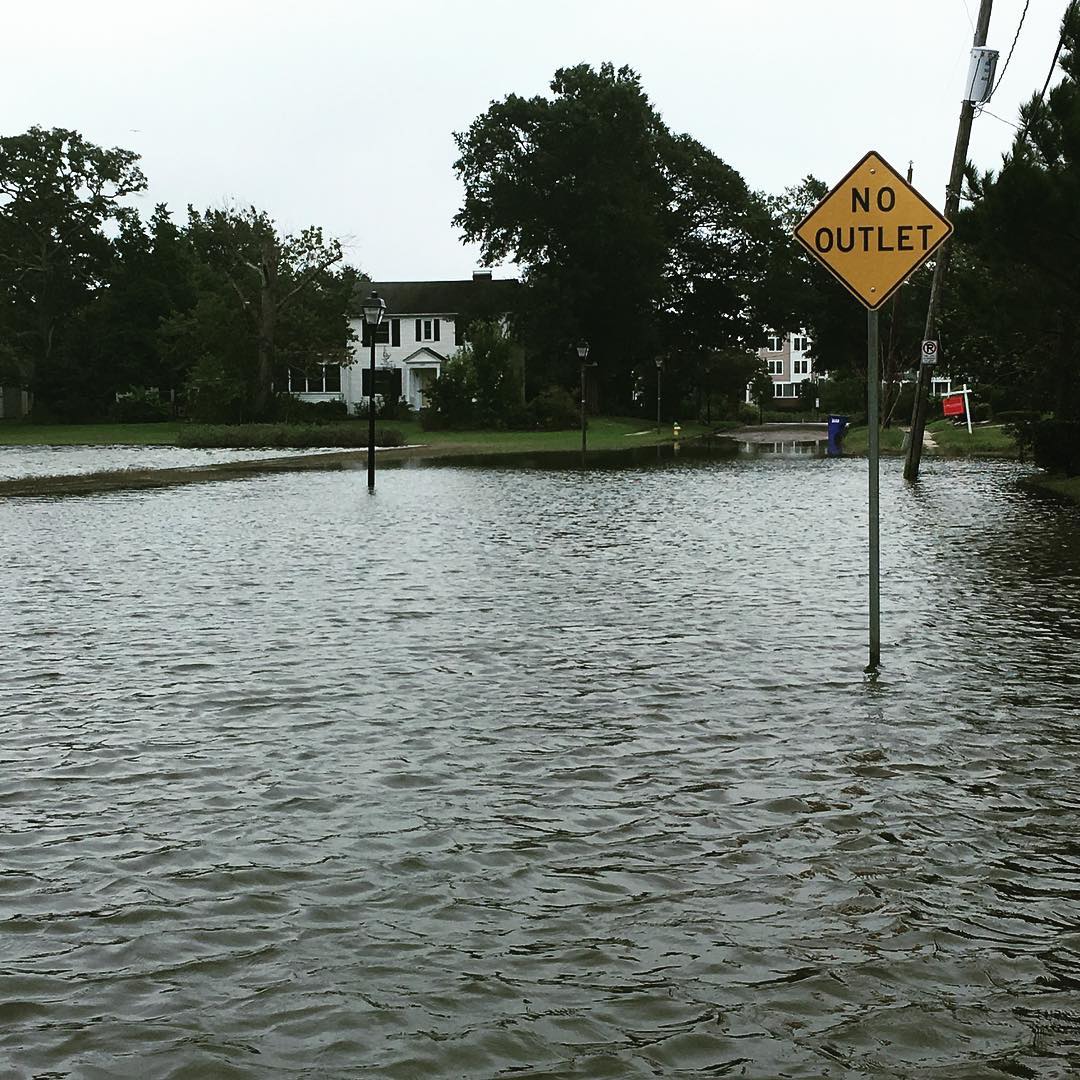 3:53 p.m. ET, September 13, 2018
Hundreds of search and rescue personnel are ready to respond in South Carolina
More than 700 search and rescue personnel are ready to respond in South Carolina, officials said in a presser.
They are ready to respond as soon as winds die down and it is safe to do so.
Residents can remain fire safe during storm by avoiding candles and open flames for light, the state's fire marshal said in a presser.
Other tips he added are:
Generators should only be operated in outdoors well-ventilated area.
Carbon monoxide detectors should be in all homes.
Make sure appliances operating off generator do not overload the capacity.
Make sure extension cords do not sit in water. 
Avoid cooking related hazards by turning off your stove during a power loss.
Never use portable or fuel burning appliances inside home.
Never use charcoal grills inside home.