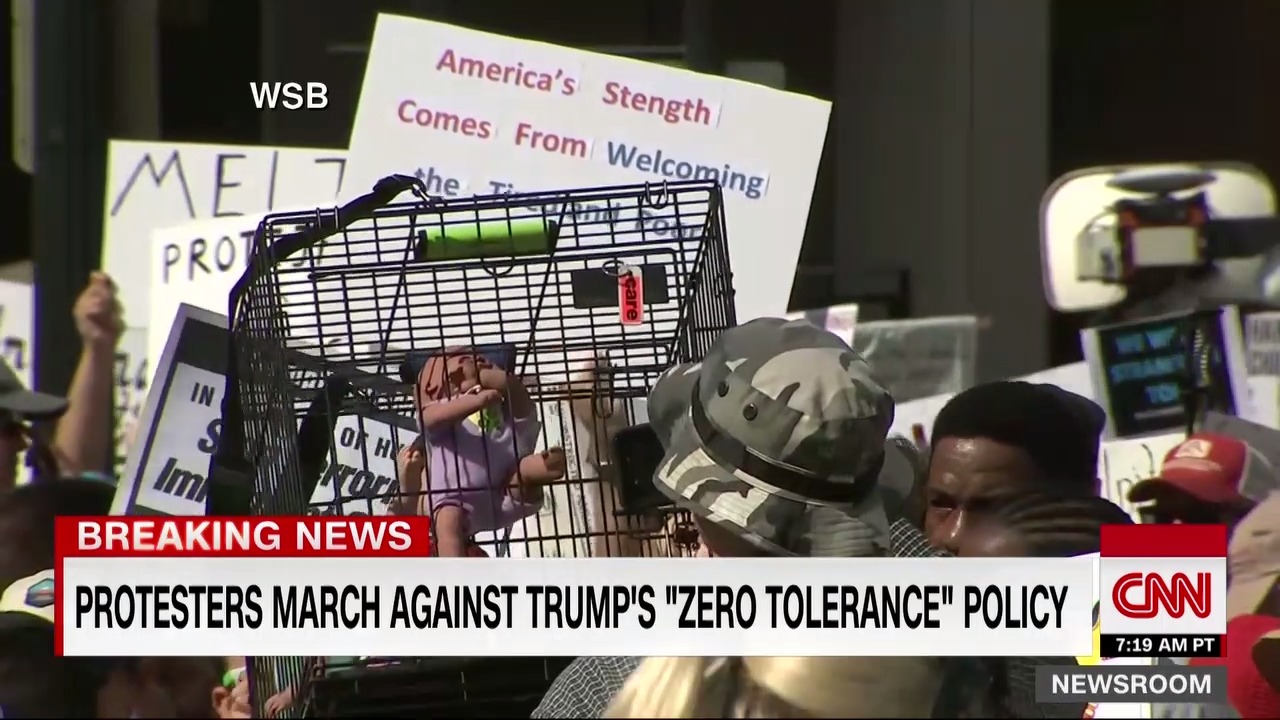 Atlanta protesters rallying against President Trump's immigration policy are carrying a dog crate with baby dolls inside of it.
The crate is an apparent reference to the chain-link fences some migrants — including children — have been kept behind.
We've seen this imagery before: A group of children brought a small cage to the US Capitol building last week when they showed up to protest family separations.
Watch the moment in Atlanta: