Today's the deadline to reunite separated families
8:14 p.m. ET, July 26, 2018
Our live coverage has ended. Go here or scroll through the posts below to read more about the deadline.
7:47 p.m. ET, July 26, 2018
Government offers no timeline for tracking down parents still separated from children
From CNN's Tal Kopan 
The government has offered no timeline for tracking down hundreds of parents who remain unaccounted for -- a large number of whom are likely to have already been deported to their home countries with no easy way to get in touch with them.
The government declared the deadline was met, saying 711 families were ineligible -- either because they had red flags that prevent reunification or because they could not be located in time for the deadline. The number includes...
431 children with parents who are no longer in the US, likely those who were deported.
94 children had parents whose locations were under review.
79 children whose parents were released from government custody into the US and could not be reunited.
46 children who had a parent with a red flag for another reason.
21 children whose parents had red flags in their background checks.
20 children whose parents declined to be reunited.
7 children were impacted by a separate court case.
The number does not add up to 711 because of some overlap, though the filing didn't specify where the overlaps occurred.
7:22 p.m. ET, July 26, 2018
Families who have been reunited so far are said to be traumatized
From CNN's Emanuella Grinberg, Chuck Johnston, Tal Kopan and Catherine E. Shoichet
Lawyer Leah Chavla said she counseled reunited families in one detention center.
Parents are "disoriented and overwhelmed" from the rapid reunification and transfer process. Many barely know the status of their cases, and sometimes, it is difficult to get basic information from them, she said.
She described one encounter she had with an 11-year-old boy who had recently reunited with his mother:
"The boy would barely speak through the entire interview, only sometimes slightly nodding or shaking his head to answer simple -- yes or no -- questions. He only stared forward with an intent expression that looked like he was concentrating so as to not cry. His mother repeatedly told him to speak to us, but he could not speak."
As for the parents, Manoj Govindaiah, a lawyer with RAICES, the Refugee and Immigrant Center for Education and Legal Services, said many showed a level of distrust he had never experienced before in his work.
He showed one father his driver's license, his bar card and his name in the RAICES database before the man believed who he was, he said.
6:50 p.m. ET, July 26, 2018
More than 700 children will remain separated from their parents
From CNN's Tal Kopan
As a court-ordered deadline to reunite all families the Trump administration separated at the border elapsed, one in three children still remained away from their parents, with no clear indication when they would be reunited.
According to a court filing, the government has reunited 1,442 families with children aged 5 and older by late Thursday.
The government says an additional 378 children have already been released under "appropriate circumstances," according to the court filing. This includes...
Children released to another family member or friend who can care for them.
Children who were released to parents already out of government custody.
Those who have turned 18.
But there are more than 700 children still left in government custody, unable to be reunited with their parents any time soon.
The deadline marks the closing of one chapter of the case, in which US District Court Judge Dana Sabraw ruled the government's practice of separating families for weeks and months at a time was inhumane and unconstitutional.
5:48 p.m. ET, July 26, 2018
ACLU: Trump administration is "picking and choosing who is eligible for reunification"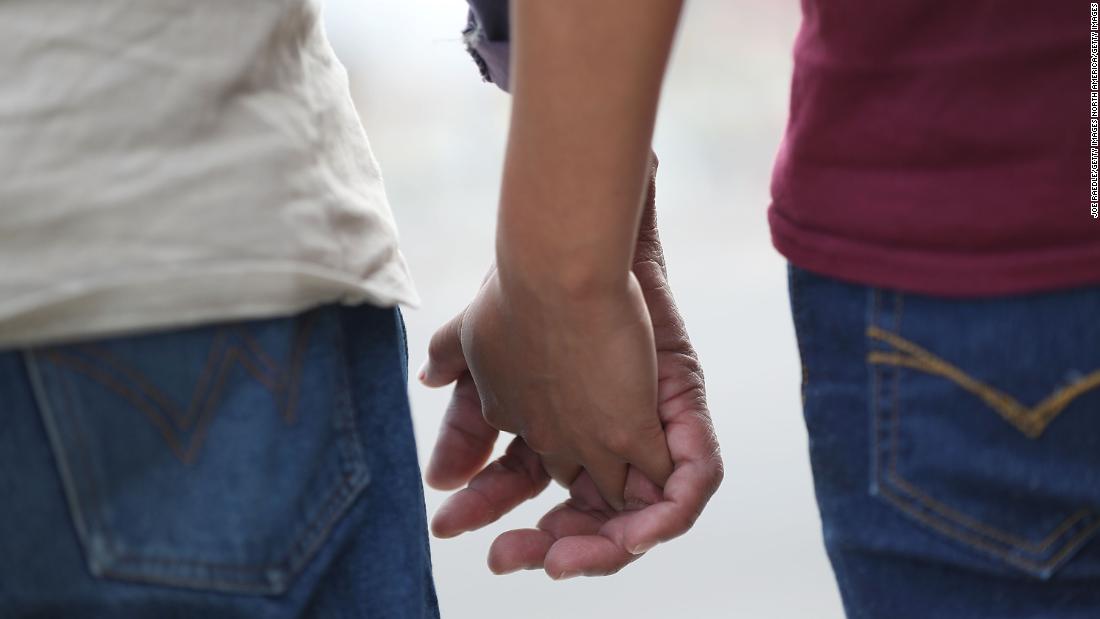 The American Civil Liberties Union just issued a statement about today's deadline to reunite migrant families separated at the US border.
Lee Gelernt, deputy director of the ACLU's Immigrants' Rights Project, accused the Trump administration of "picking and choosing who is eligible for reunification."
Read Gelernt's full statement:
"These parents and children have lost valuable time together that can never be replaced. We're thrilled for the families who are finally reunited, but many more remain separated. The Trump administration is trying to sweep them under the rug by unilaterally picking and choosing who is eligible for reunification. We will continue to hold the government accountable and get these families back together."
4:28 p.m. ET, July 26, 2018
Organizations are expecting calls for help from desperate parents after deadline passes
Organizations on the ground are expecting to hear from hundreds of desperate parents, who were deported without their children, after today's deadline passes, CNN's Rosa Flores reported.
Their children, she said, are being held in shelters across the US. While they've able to talk with their children, their internet or phone signals are often weak.
"It's very difficult for these families as they grapple with the fact that they are not reunited with their children yet and their children are in a shelter somewhere in the United States," Flores said.
3:47 p.m. ET, July 26, 2018
These "Angry Tias and Abuelas" are protesting in Texas
Protesters rallied in the border town of McAllen, Texas, today as the 6 p.m. deadline for the US government to reunite families separated at the US border nears. Among them is a group called "Angry Tias and Abuelas" — which means aunts and grandmothers.
The group — which started after the Trump administration began its zero-tolerance immigration policy — gathered at a McAllen bus station. There, they helped immigrant families read bus tickets.
2:27 p.m. ET, July 26, 2018
Why more than 900 parents won't be reunited with their kids today
From CNN's Holly Yan
The US government faces a 6 p.m. deadline today to reunite all families that were separated at the border under President Trump's zero-tolerance immigration policy.
But as many as 914 parents won't be reunited with their children this week, the government said.
There are several reasons why:
In some cases, the parents can't be found
Some parents have serious criminal records.
Other parents have already been deported without their children.
A small number of parents haven't even been identified in the federal system — let alone tracked down.
12:50 p.m. ET, July 26, 2018
A bunch of kids protested family separations on Capitol Hill
Protesters and their children held a sit-in in the Hart Senate Office Building this morning to mark the court-ordered deadline for the Trump administration to reunify migrant families separated at the border
Many of the children wore shirts that read "I am a child," and the group put a banner on the ground with the slogan: