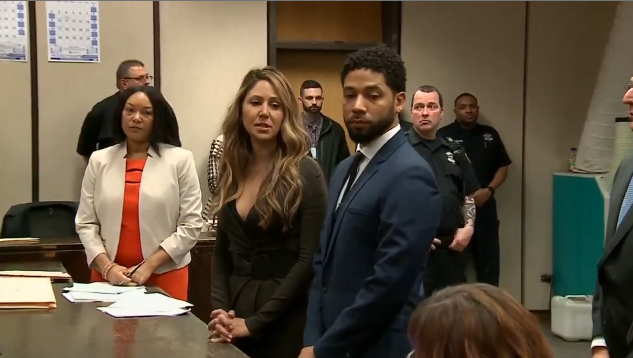 Jussie Smollett appeared in front of Judge Watkins with lawyer Tina Glandian.
Defense waived reading of the charges in court, and Glandian entered formal plea of "not guilty" for Smollett.
The judge agreed to allow Smollett to travel to California and New York to meet with his lawyers.
Smollett "must be in court, each and every time," Judge Watkins said. The next hearing is scheduled for April 17.