Jussie Smollett appears in court
12:02 p.m. ET, March 14, 2019
Our live coverage has ended. Scroll through the posts below to see how Smollett's court appearance unfolded.
12:00 p.m. ET, March 14, 2019
Smollett pleads not guilty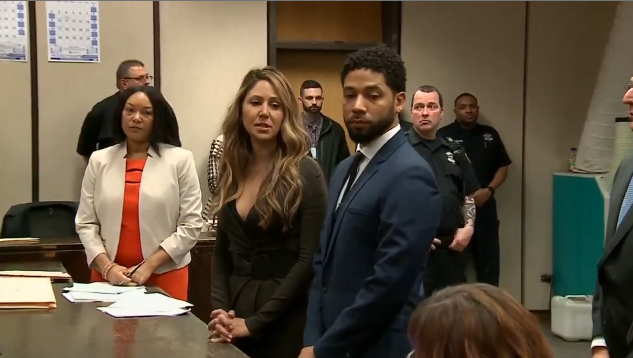 Jussie Smollett appeared in front of Judge Watkins with lawyer Tina Glandian.
Defense waived reading of the charges in court, and Glandian entered formal plea of "not guilty" for Smollett.
The judge agreed to allow Smollett to travel to California and New York to meet with his lawyers.
Smollett "must be in court, each and every time," Judge Watkins said. The next hearing is scheduled for April 17.
10:12 a.m. ET, March 14, 2019
Jussie Smollett has arrived in court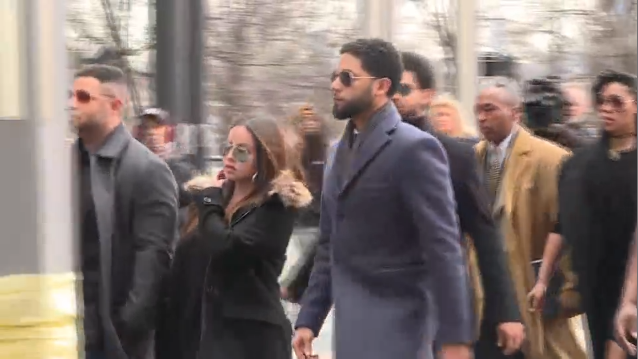 Jussie Smollett arrived at criminal court in Cook County this morning.
Judge Steven Gregory Watkins has been assigned to the case, and there will be a recess before the arraignment begins at 11a.m. ET.
9:22 a.m. ET, March 14, 2019
Jussie Smollett will be in court today. Cameras will be there, too.
From CNN's Bill Kirkos and Steve Almasy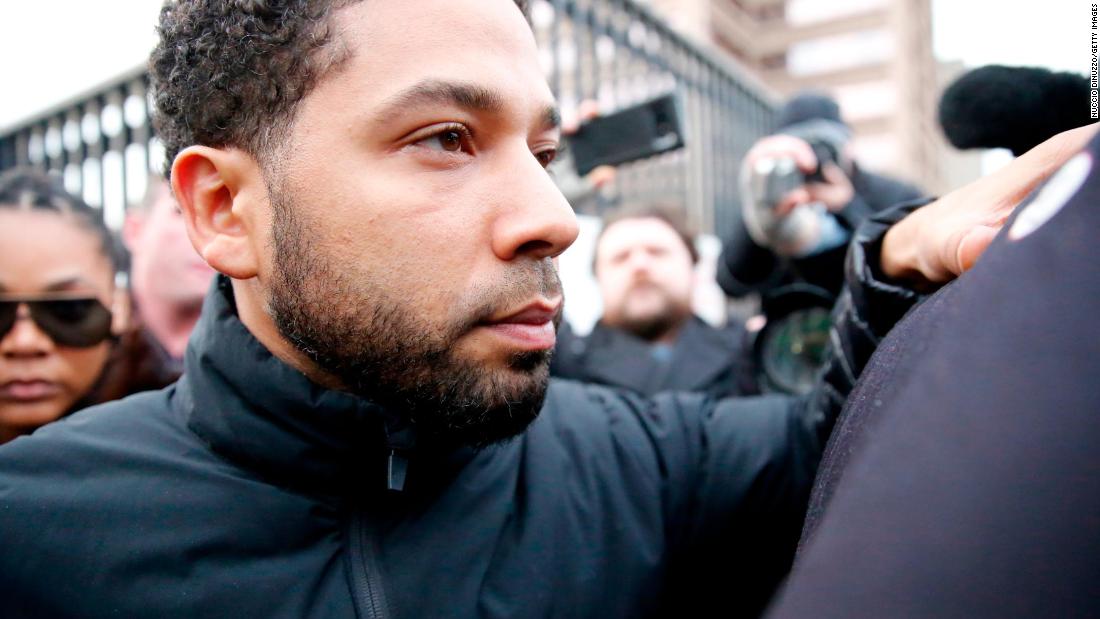 Actor Jussie Smollett will appear in court Thursday for a second time this week after he was indicted on 16 felony counts for allegedly staging a hate crime and filing a false police report.
The "Empire" actor, 36, will be arraigned before a judge and enter a formal plea. He was in court Tuesday for a hearing to determine whether a judge should allow cameras in court.
His legal team said it welcomes cameras in court due to what it described as "misinformation" leaked to the media since he reported his attack in January.
"There has been a lot of misinformation in this case that has been presented as fact and evidence against Mr. Smollett, which is demonstrably false," said Tina Glandian, the attorney for the actor.
"We welcome cameras in the courtroom so that the public and the media can see the actual evidence and what we believe is actually going to be the lack of evidence against Mr. Smollett. And we look forward to complete transparency and the truth coming out."