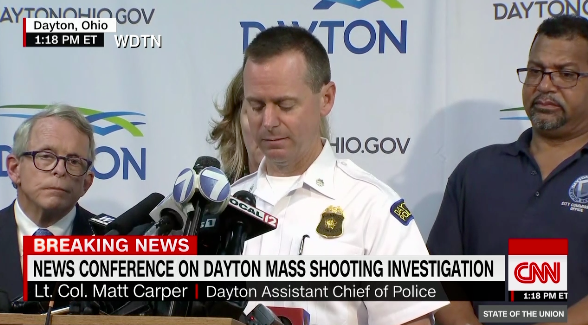 Dayton Police Deputy Chief Matt Carper confirmed that Connor Betts is the shooter and that his sister Megan Betts, 22, was one of those killed.
Speaking at a press conference, Carper identified the nine slain victims, who ranged in age from 22 to 57. He said all families have been notified. 
Carper said all nine of the victims were found in the same location.