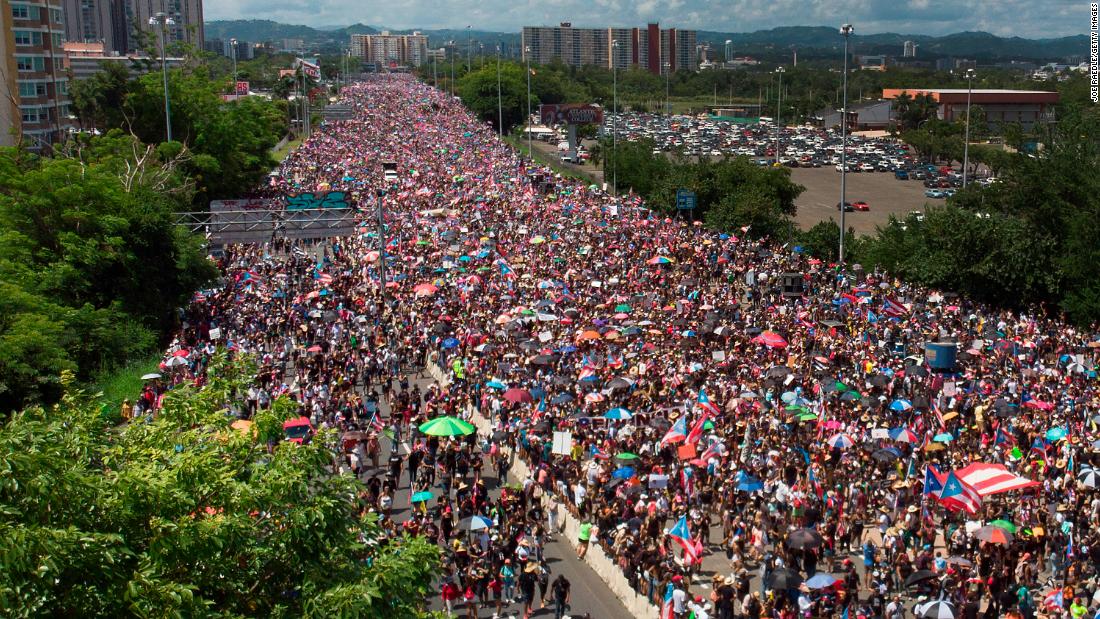 Hundreds of thousands of Puerto Ricans blocked a major highway and launched an island-wide strike Monday to demand their governor's resignation.
We're wrapping up our live coverage for the night, but here's what you need to know about the protest:
Why they're protesting: The massive strike was spurred in part by leaked chat messages between Gov. Ricardo Rosselló and members of his inner circle. Puerto Ricans said they are angry about corruption in the government and how the governor handled the aftermath of Hurricane Maria.
Rosselló offered concessions: In a Facebook Live post, the governor admitted Sunday that a "huge portion of the population is unhappy." So he announced he won't run for re-election next year and was resigning as the president of the New Progressive Party. During a tense interview with Fox News Monday, Rosselló said he's "not making light of the demonstrations."
Calls for impeachment: Puerto Rican singer Ricky Martin — one of the people targeted in Rosselló's messages — joined protesters Monday and urged officials to start the process of impeachment.
What President Trump said: Trump called Rosselló "a terrible governor," but stopped short of calling for his resignation.