The biggest moments from the Super Bowl
5:29 p.m. ET, February 3, 2019
Average price of a Super Bowl ticket sold on StubHub: $4,380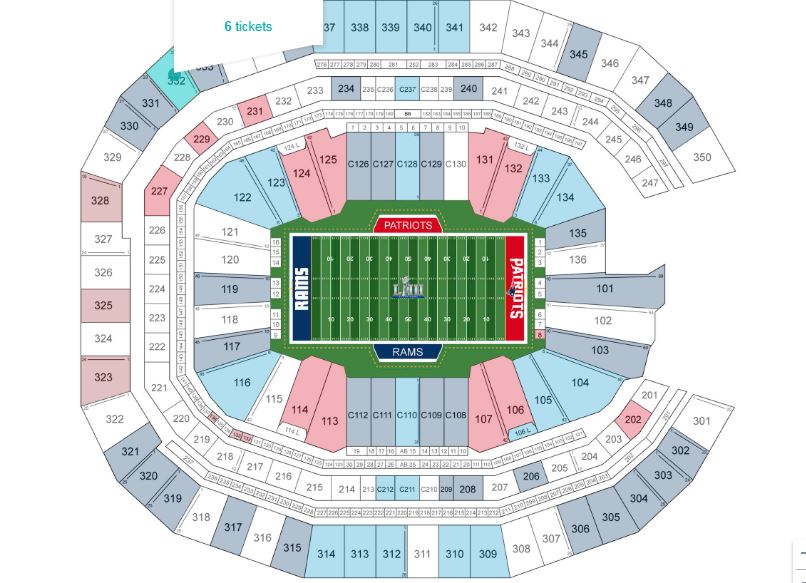 Trying to score a last-minute seat to the game? As of 2 p.m. ET StubHub still had 369 tickets available.
A spokesman for the online ticket seller told CNN the average price of a ticket sold for the game as of Saturday was $4,380. That ranged from a $2,000 seat in a far corner of the upper deck to $20,000 for a spot in the stadium's swanky SunTrust Club.
Massachusetts remains the top purchasing state, scooping up 18% of all tickets sold, followed by California (12%) and Georgia (10%).
1:04 p.m. ET, February 3, 2019
The NFL's big TV ad
The NFL will celebrate its 100th birthday with a Super Bowl ad airing at halftime. The league is teasing the ad with a 10-second clip showing past and present NFL players -- including Jim Brown, Larry Fitzgerald and Michael Strahan -- at a fancy dinner, looking alarmed as some mysterious commotion happens offscreen.
"Oh boy," says a Peyton Manning, peering over his shoulder.
We'll have to wait to find out what unseen horror -- An NFL referee? Colin Kaepernick? The Arena Football League? -- awaits.
1:04 p.m. ET, February 3, 2019
Diamonds are a winners' best friend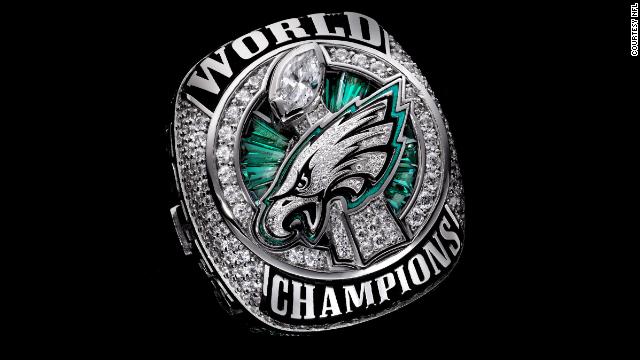 Whoever wins tonight's game will get some serious hardware. Over the years the official Super Bowl rings awarded to the winning team have grown more and more ostentatious. The most recent, produced last year for the champion Philadelphia Eagles, had 219 diamonds and 17 green sapphires embedded in 10K white gold.
1:04 p.m. ET, February 3, 2019
It's like a carnival on the streets of Atlanta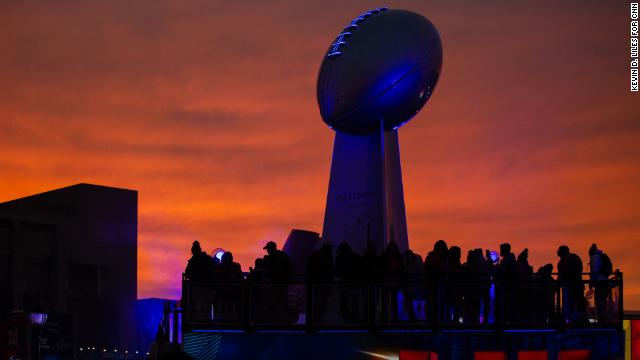 All week long football fans have been packing downtown Atlanta for NFL-sponsored events such as Super Bowl LIVE, a free fan fest in nearby Centennial Park, and Super Bowl Experience, which lets fans run a 40-yard dash, test their vertical leap and other skills from the NFL Scouting Combine.
People lined up for selfies with this 35-foot-tall interactive sculpture of the Lombardi Trophy, which is awarded to the winning team.