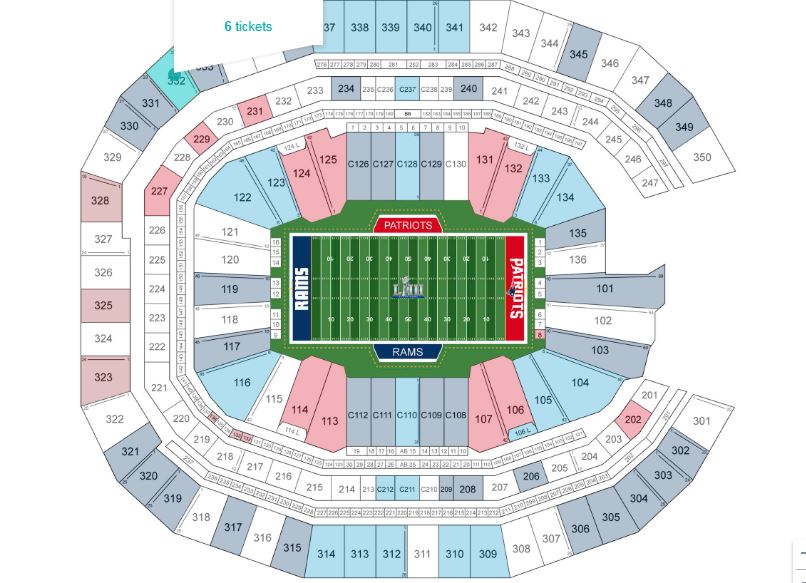 Trying to score a last-minute seat to the game? As of 2 p.m. ET StubHub still had 369 tickets available.
A spokesman for the online ticket seller told CNN the average price of a ticket sold for the game as of Saturday was $4,380. That ranged from a $2,000 seat in a far corner of the upper deck to $20,000 for a spot in the stadium's swanky SunTrust Club.
Massachusetts remains the top purchasing state, scooping up 18% of all tickets sold, followed by California (12%) and Georgia (10%).