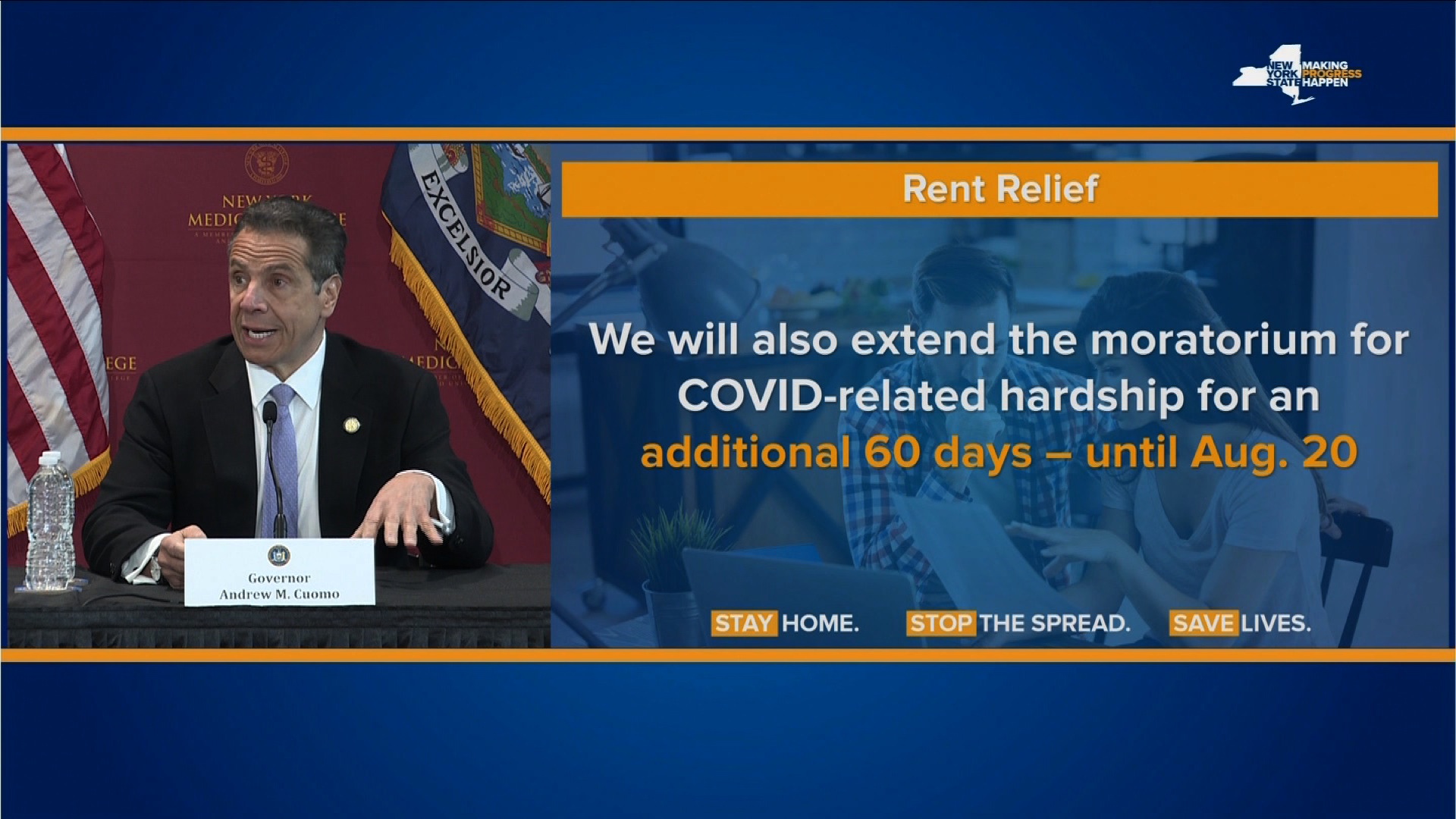 New York Gov. Andrew Cuomo announced extra protections for renters during the coronavirus crisis.
He extended a ban on evictions due to non-payment of rent for both commercial and residential tenants until Aug. 20. Previously, he issued a moratorium on evictions until June.
"It's not that the bill collectors have taken a vacation," Cuomo said.
The governor also said he is banning late fees on rent, and he's allowing tenants to use their security deposit as a rent payment.
See more: