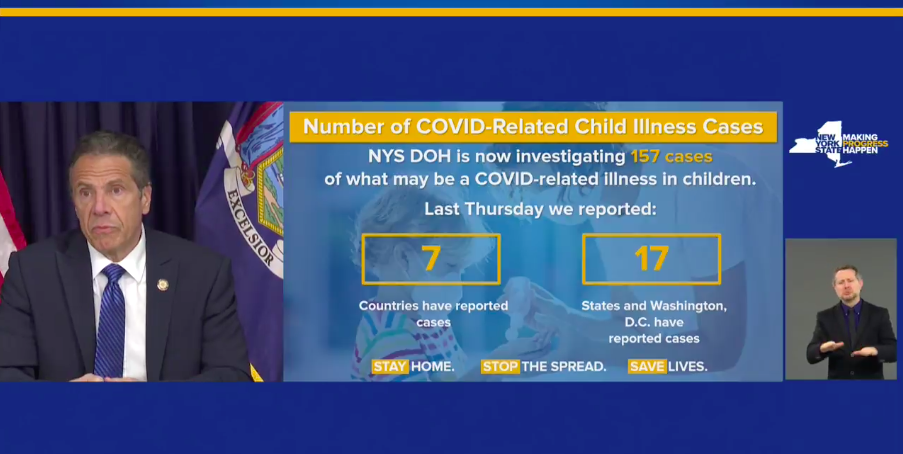 New York Gov. Andrew Cuomo said that the state is now investigating 157 cases of an inflammatory syndrome in children that has been linked to Covid-19.
He added that today they are aware of cases of this illness in 13 countries and 25 states in the US. That is a change from 7 countries and 17 states last Thursday.
"This is one of those situations where the more they look, I believe the more they're going to find," the governor said.
Watch here: