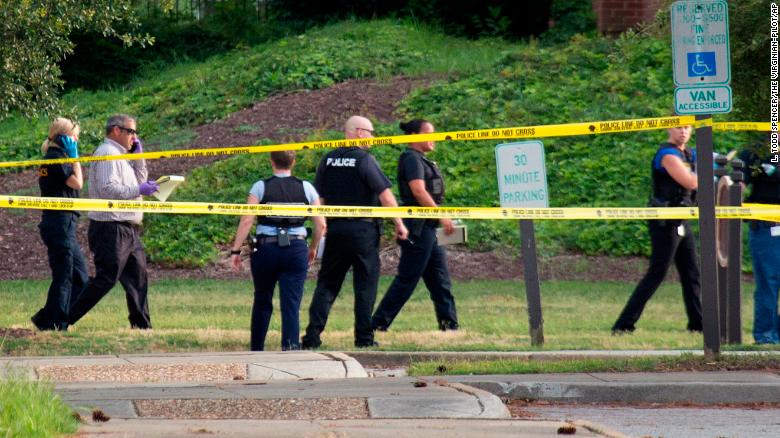 At least 12 people were killed by a gunman who opened fire at a city building in Virginia Beach, Virginia. Four other victims were also hospitalized.
The incident is the deadliest mass shooting in the US since November.
Here's what we know about the shooting:
The scene: The shooting unfolded at the Virginia Beach municipal center where many of the city's public administrative employees work.
The gunman: Authorities identified the shooter as DeWayne Craddock, according to a law enforcement official and a Virginia government source. Craddock, 40, worked as a certified professional engineer for the city of Virginia Beach in the Public Utilities Department. He died in a gun battle with police, Virginia Beach Police Chief James Cervera said.
The weapons: Authorities recovered two guns at the scene believed to be used in the shooting, a rifle and a .45 caliber handgun with extended magazines and a suppressor, the chief said.
What city officials said: Mayor Bobby Dyer said "today is Virginia Beach's darkest day." Virginia Beach Vice Mayor James Wood said the shooting is "without a doubt the most horrific thing that our city has experienced."