7 killed in West Texas shooting
By Fernando Alfonso III and Meg Wagner, CNN
Updated
9:45 p.m. ET, September 1, 2019
9:45 p.m. ET, September 1, 2019
9:41 p.m. ET, September 1, 2019
Twin sister of USPS driver killed in shooting: "It is the worst pain somebody can go through"
The sister of a USPS carrier killed in the Saturday rampage said she was on the phone with her when she was fatally shot.
Rosie Granados said her twin sister, Mary, was near the end of her delivery route when they were chatting. That's when she heard Mary scream. She thought maybe her sister was bitten by a dog.
Unsure what was going on, Rosie drove along Mary's route.
"I went to help her out. And unfortunately, I did see her laying on the ground," she told CNN.
"It is the worst pain somebody can go through," Rosie added. "She was just part of my life, part of my whole world. She was taken away from me and my mother, my family."
Watch more:
9:21 p.m. ET, September 1, 2019
Mourners gather in Odessa for a vigil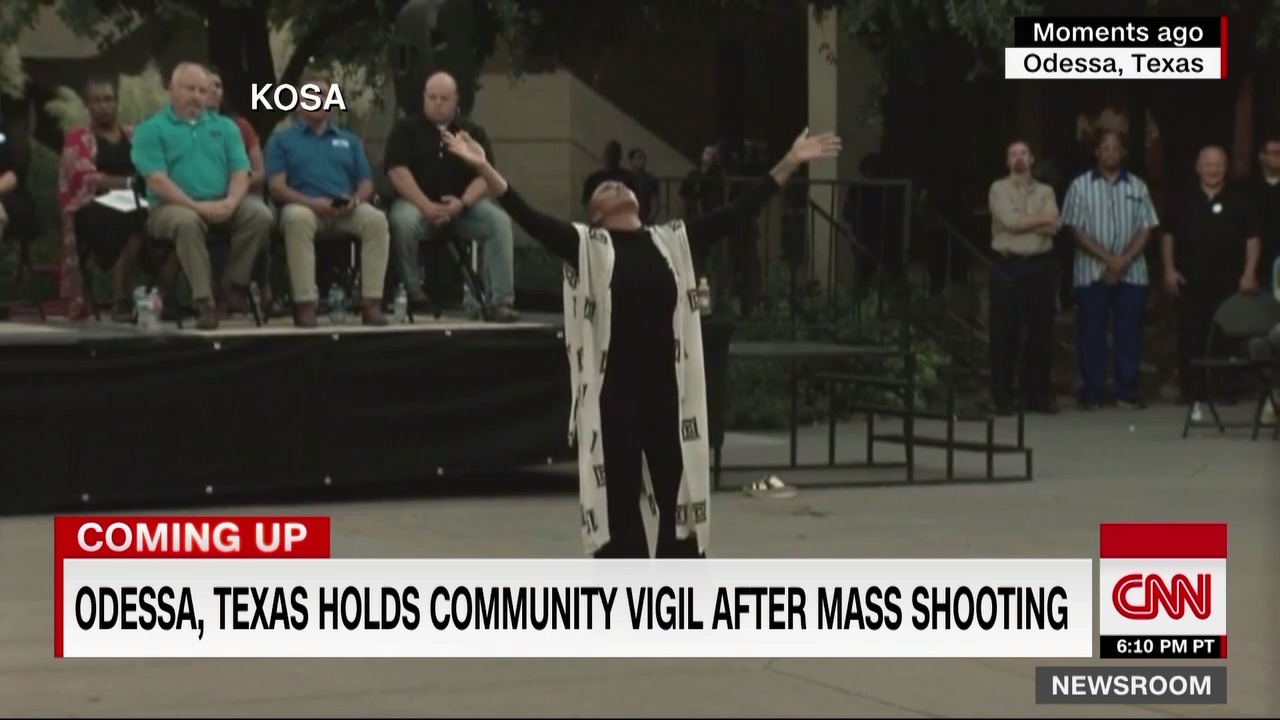 Mourners have gathered at the University of Texas of the Permian Basin in Odessa tonight for a vigil to honor the victims of Saturday's shooting rampage.
The mayors of both Odessa and Midland along with university officials were scheduled to address the crowd. Others representing some faith-based organizations are expected to speak at the vigil.
Video from the vigil showed a dancer performing a somber modern piece. Watch part of her performance in the video below:
8:07 p.m. ET, September 1, 2019
FBI agents are searching a shack connected to the shooter
From CNN's David Shortell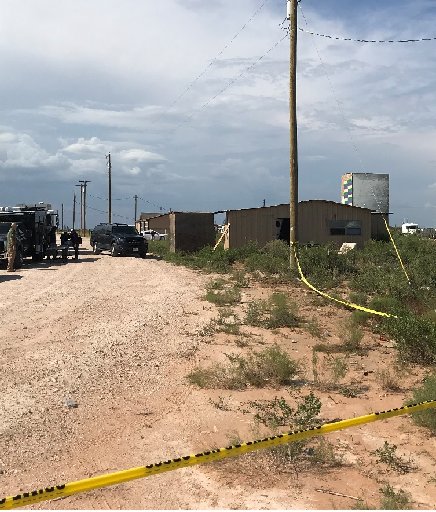 Members of the FBI Evidence Response Team Unit are walking in and out of a small shack here in West Odessa, carrying out bags of what appear to be evidence collected from a scene connected to the shooter.
The property — a small tan structure made of metal — has had its door busted through, and authorities have taped off the area around it.
A law enforcement official told CNN earlier that the FBI was executing a search warrant at a property here believed to be connected to the shooter. 
The property is off a dirt road in a rural community about 15 miles west of the movie theater where the gunman was taken down after the Saturday shooting spree.
7:38 p.m. ET, September 1, 2019
Police still don't have a motive for the shootings, source says
From CNN's Josh Campbell
A law enforcement official tells CNN authorities have not yet been unable to identify a motive in the Midland-Odessa shootings.
The source noted their investigation continues to try to determine what triggered the shootings.
The official indicated authorities expect to execute additional search warrants associated with the shooter.
7:22 p.m. ET, September 1, 2019
Odessa shooter's neighbor says he threatened her with a rifle
From CNN's David Shortell
A neighbor of the west Texas shooter says the 36-year-old came up to her house last month with a big rifle and yelled at her for leaving trash in a nearby dumpster.
Veronica Alonzo also described how her neighbor would frequently shoot out of a structure on top of his house at night into his yard, often going to retrieve dead animals afterwards.
Investigators at the gunman's home Sunday were seen placing dozens of small red flags in locations outside his property, around locations that Alonzo indicated he would shoot at.
Alonzo said she called police after the incident last month, but that they had never responded because the location of the property does not show up on GPS and is difficult to find.
Alonzo said that the shooter's home had no running water or electricity. She said she saw him sitting in his gold Toyota Camry with the heat on when the weather was cold.
7:14 p.m. ET, September 1, 2019
Witness says cars were 'sitting ducks' at busy intersection where shooting took place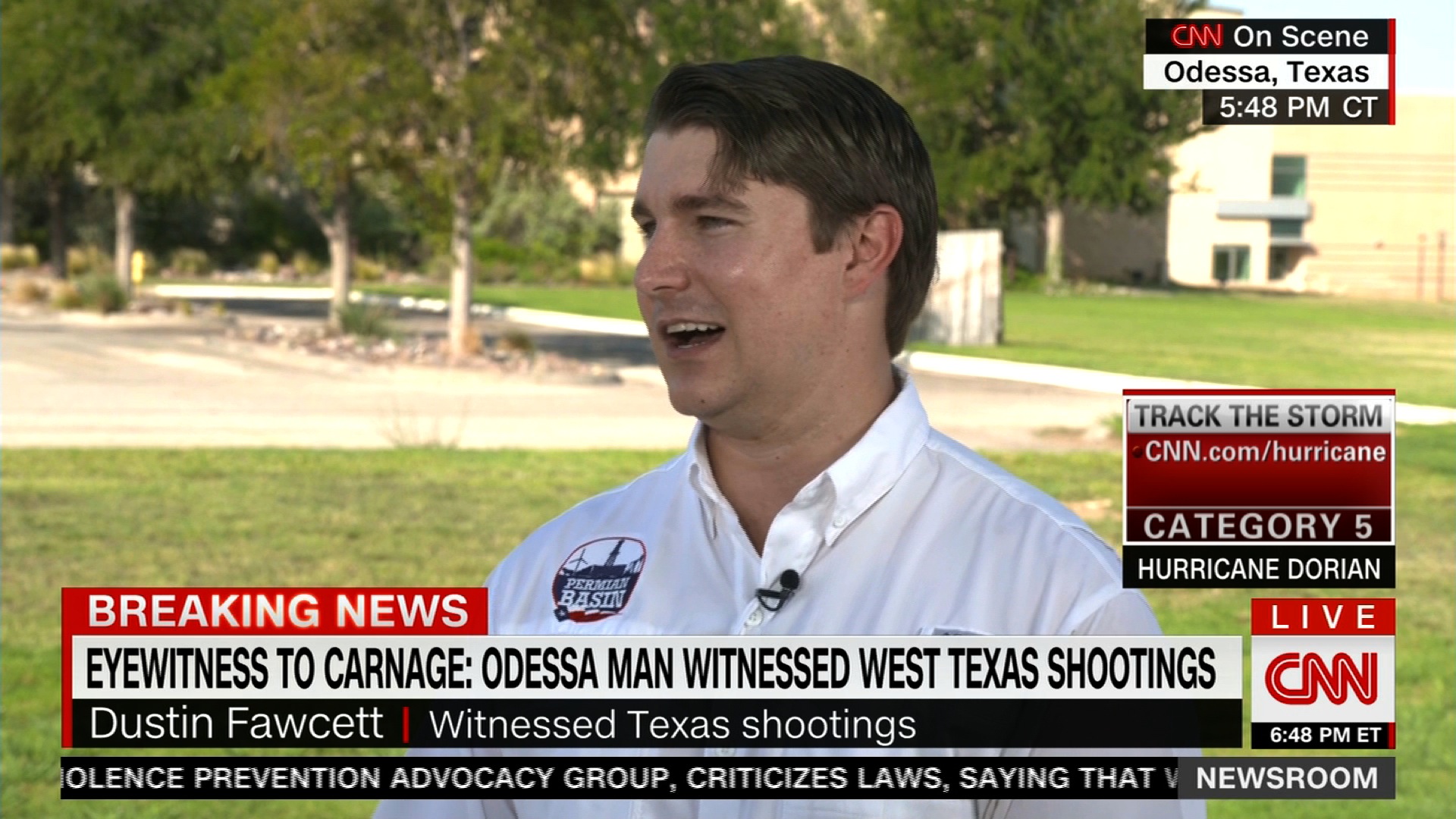 Dustin Fawcett told CNN he was with his 3-week-old daughter at Starbucks on Saturday, about 40-50 yards away from 42nd Street, when chaos erupted.
"We were in the parking lot and out of nowhere we begin to hear loud noises," he told CNN's Brooke Baldwin on Sunday.
Fawcett said his first thought was that the sound was a truck backfiring.
"But it was repetitive and very loud," he said.
He said 42nd Street is the town's busiest intersection. The light was red before the shooting so cars were waiting there.
"Sitting ducks," Fawcett said.
He then saw all the cars speed in different directions to get out of the way of gunfire.
Fawcett saw one of the vehicles' windows were shattered.
"That was the first confirmation that this was a shooting," he said.
Fawcett said he saw the mother getting out of the car with baby Anderson, the 17-month-old wounded in the shooting.
"It was surreal seeing the blood coming from her mouth and hands," he said.
6:12 p.m. ET, September 1, 2019
Authorities engineered a crash with the West Texas shooter, bringing him to a standstill
From CNN's Allison Flexner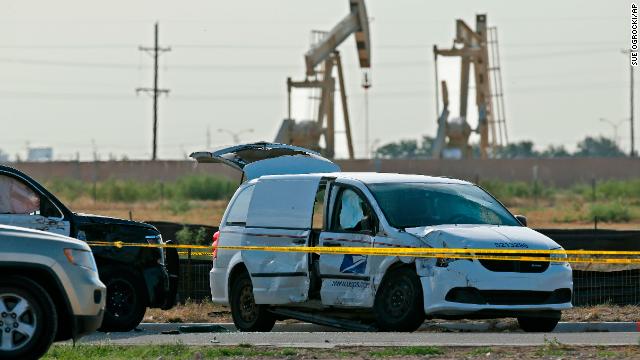 With an active shooter on the move and an ever-expanding crime scene where police at times lost track of the gunman who had switched vehicles, authorities were able to stop the gunman's shooting spree by engineering a crash outside the Cinergy movie theater, according to Midland County District Attorney Laura Nodolf.
Police slammed a vehicle into the hijacked mail van the gunman was driving. The van was sent spinning into a group of cars and was then encircled by authorities in the parking lot, according to bystander video and Nodolf.
"Law enforcement at that point in time had collectively taken efforts to surround him, and he was not going to go anywhere, and he was not going to hurt anybody else," Nodolf said in an interview.
"That is the definition of heroism, when you have people you know are walking into the fire and could be hit, and they were."
Odessa and Midland police, as well as officers from the University of Texas Permian Basin, exchanged gunfire with the gunman, and were able to take him into custody after wounding him in the parking lot, Nodolf said.
5:45 p.m. ET, September 1, 2019
Authorities release photos of West Texas shooter Seth Ator
From CNN's Allison Flexner
A law enforcement source with direct knowledge of the investigation gave CNN these images of the West Texas shooter, Seth Ator. 
The source adds, "These two pictures are old. He looks different now."