CDC releases new guidelines for fully vaccinated individuals
The
CDC has released new guidelines
saying that people fully vaccinated against Covid-19 can safely visit other vaccinated people and small groups of unvaccinated people in some circumstances, while still maintaining important safety precautions. CNN's Elizabeth Cohen tells us more.
CDC releases new guidelines for fully vaccinated individuals
02:21
Now playing
- Source: CNN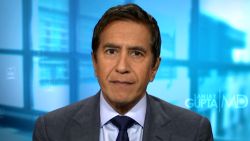 Will approaching winter mean new Covid-19 surge?
04:20
Now playing
- Source: CNN
Artist wears 27 hazmat suits to protest China's policies
03:08
Now playing
- Source: CNN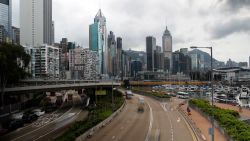 See how Hong Kong is trying to revitalize itself after Covid-19
02:23
Now playing
- Source: CNN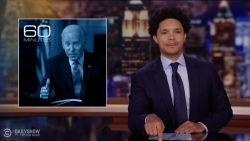 See late night reactions to President Biden claiming pandemic over
01:45
Now playing
- Source: CNN Business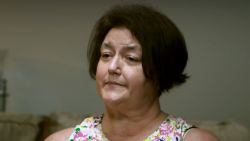 Dr. Gupta: This treatment for 'brain fog' from long-Covid just might surprise you
04:05
Now playing
- Source: CNN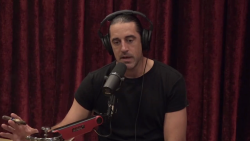 Aaron Rodgers tells Joe Rogan why he didn't get vaccinated for Covid
02:16
Now playing
- Source: CNN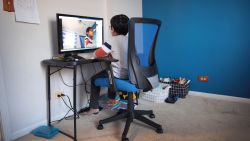 How Covid upended children's lives
10:16
Now playing
- Source: CNN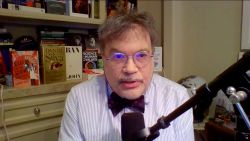 'Wasn't too surprising': Doctor reacts to Biden's positive Covid test
02:50
Now playing
- Source: CNN
New studies suggest Covid-19 likely originated from Wuhan wet market
01:39
Now playing
- Source: CNN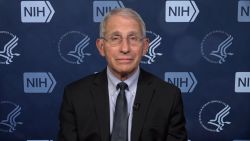 Dr. Fauci gives update on Biden's Covid-19 infection
05:50
Now playing
- Source: CNN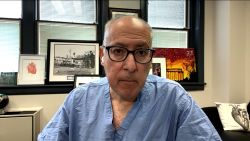 'This was entirely predictable': Doctor on Biden testing positive for Covid-19
01:22
Now playing
- Source: CNN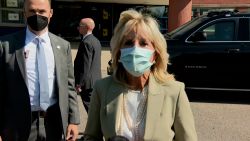 Jill Biden speaks out after President Biden contracts Covid-19
00:45
Now playing
- Source: CNN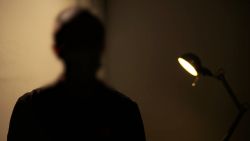 'I'm losing my mind': Chinese depositor loses life savings in bank
03:58
Now playing
- Source: CNN
Doctor: Covid-19 BA.5 variant is highly transmissible
02:31
Now playing
- Source: CNN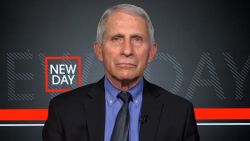 Dr. Fauci explains why new BA.5 subvariant is concerning
04:58
Now playing
- Source: CNN