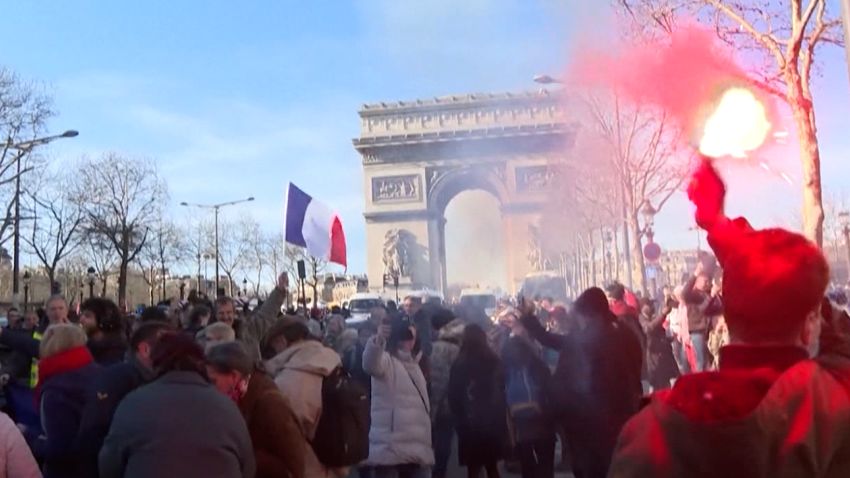 Canada's 'Freedom Convoy' inspires protests around the world
The
Ambassador Bridge between Canada and the United States
is fully open after being closed for days by protests against Covid-19 restrictions. The anti-mandate sentiment is making its way around the world with many taking to the streets in protest. CNN's Paula Newton takes a look at the global impact of Canada's "Freedom Convoy."
International coronavirus news
16 videos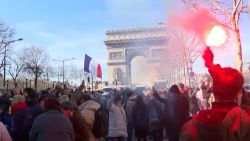 Canada's 'Freedom Convoy' inspires protests around the world
03:02
Now playing
- Source: CNN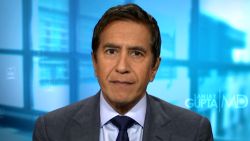 Will approaching winter mean new Covid-19 surge?
04:20
Now playing
- Source: CNN
Artist wears 27 hazmat suits to protest China's policies
03:08
Now playing
- Source: CNN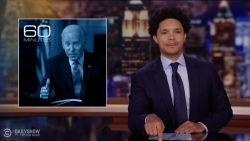 See late night reactions to President Biden claiming pandemic over
01:45
Now playing
- Source: CNN Business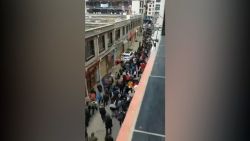 Video: Bus crash fuels anger toward China's zero-Covid policy
02:59
Now playing
- Source: CNN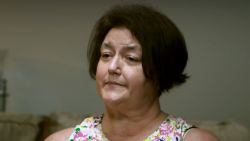 Dr. Gupta: This treatment for 'brain fog' from long-Covid just might surprise you
04:05
Now playing
- Source: CNN
Yoga, singing, dancing. Inside a 'Coronavirus Hotel'
03:40
Now playing
- Source: CNN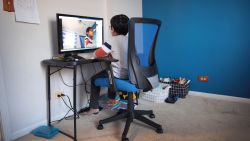 How Covid upended children's lives
10:16
Now playing
- Source: CNN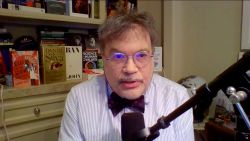 'Wasn't too surprising': Doctor reacts to Biden's positive Covid test
02:50
Now playing
- Source: CNN
New studies suggest Covid-19 likely originated from Wuhan wet market
01:39
Now playing
- Source: CNN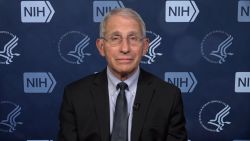 Dr. Fauci gives update on Biden's Covid-19 infection
05:50
Now playing
- Source: CNN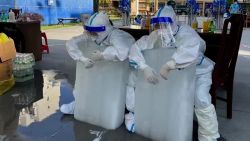 'That's not water': Scenes from China's Covid response illustrate brutal heat
02:48
Now playing
- Source: CNN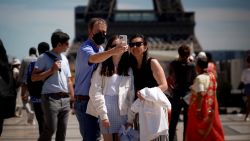 'Revenge tourism': How summer travel boom is sweeping France
04:14
Now playing
- Source: CNN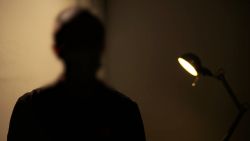 'I'm losing my mind': Chinese depositor loses life savings in bank
03:58
Now playing
- Source: CNN
Doctor: Covid-19 BA.5 variant is highly transmissible
02:31
Now playing
- Source: CNN
What you need to know about new Omicron offshoot
02:26
Now playing
- Source: CNN