When you're eager for a city getaway, but you're not quite up for the big city part (aka New York or Chicago) there are bountiful options.
But don't take our word for it.
According to the U.S. Census Bureau and the nonpartisan think tank, the Milken Institute, newcomers are flocking to these cities with populations from 100,000 to 500,000 that are adding residents at a steady clip. Visit for the outdoor pursuits, sporting events and public artworks, but be warned: you may be inspired to stay awhile when you check out these places where the living is easy and the fun is almost guaranteed. Here are 20 of our favorite mid-size cities on the upswing that are worthy of your attention.
Here are 20 of our favorite mid-size cities on the upswing that are worthy of your attention.
Tampa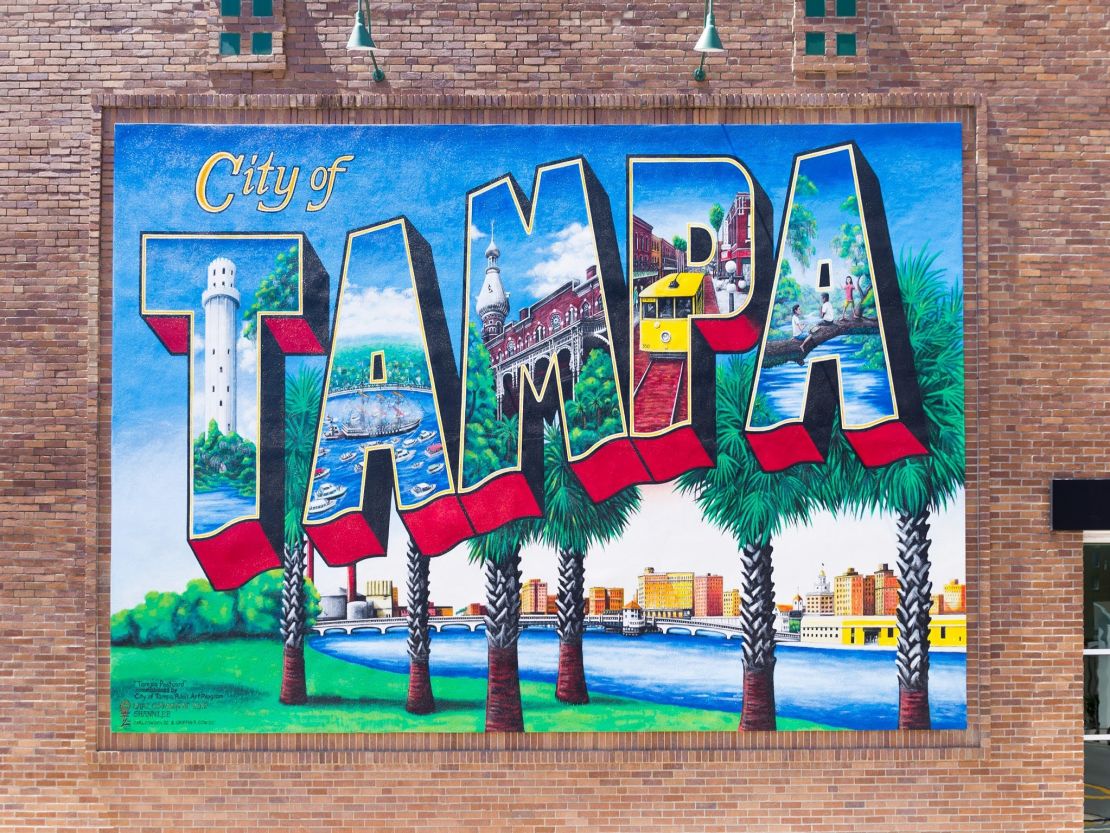 Tampa has a population of nearly 400,000 and it's showing no signs of slowing down, continuing to attract visitors with easy access to theme parks, major league sports teams, contemporary museums and, of course, white sandy beaches on Florida's Gulf Coast. Visitors flock to Tampa for Busch Gardens Tampa Bay and the Tampa Museum of Art, as well as the 2.6-mile Tampa Riverwalk that meanders alongside Hillsborough River. In fall 2022, Tampa welcomed its first-ever five-star hotel, The Tampa EDITION.
Henderson, Nevada
Henderson is 20 minutes southeast of Las Vegas, but for many newcomers, this is just right. As in, the Las Vegas Strip is close, but not too close. It's easy to enjoy year-round sunshine, zero state income taxes and outdoor recreation without all that neon and noise. Henderson is the second largest city in Nevada with a population of 314,000 and notable attractions like Lion Habitat Ranch, the Clark County Museum and the Henderson Bird Viewing Preserve.
Port St. Lucie, Florida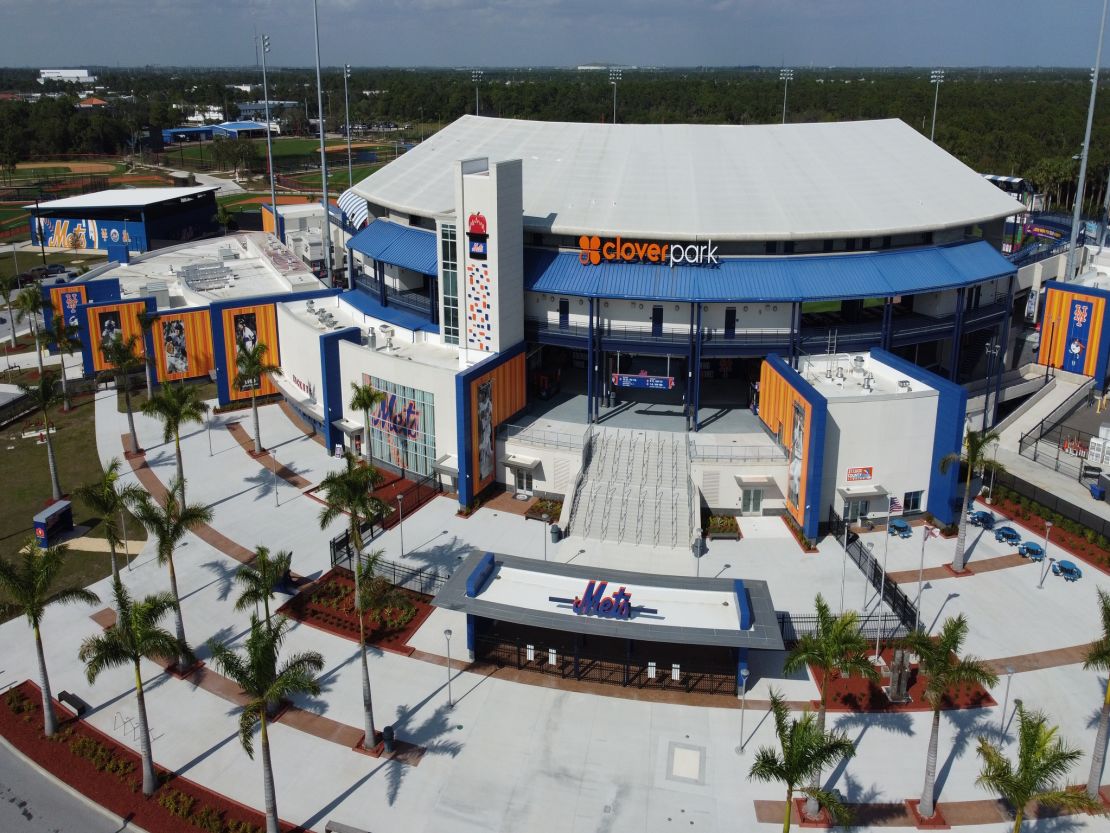 Port St. Lucie, a town of more than 200,000 residents, jumped in population size by 5% in one year. Of course, Clover Park is a fan favorite. It's the spring training home for the New York Mets. Not a baseball fan? Not a problem. There are plenty of outdoor draws for nature enthusiasts, like Port St. Lucie Botanical Gardens and Savannas Preserve State Park, which is a go-to for kayaking, biking and birdwatching. For beach access, head to Jensen Beach for quiet stretches of coastline and fantastic fishing.
Overland Park, Kansas
Overland Park is home to a growing and diversifying population. This mid-size city may be just 20 minutes south of Kansas City, but it's got a flavor and personality all its own. It's also earned accolades as a top road trip destination and family vacation spot. Among the favorite attractions are the Museum at Prairiefire and Johnson County Museum of History. Nature enthusiasts, look to the Indian Creek Hike and Bike Trail which runs through Overland Park. Wine lovers, as well as lovers of seriously impressive charcuterie boards, Vintage '78 Wine Bar opens in early-2023.
Fort Collins, Colorado
Fort Collins is growing, attracting new residents and visitors with cultural attractions, outdoor recreation and affordable housing, ranking among the most affordable cities in Colorado, according to Livability. More than 250 miles of paved trails and dedicated bike lanes make Fort Collins a seriously bike-friendly community. The scenic beauty of Horsetooth Reservoir and Cache la Poudre River draw in nature seekers. In-town, more than 20 craft breweries, including Black Bottle Brewery and Envy Brewing, helped Fort Collins earn the title of Craft Beer Capital of Colorado.
Minneapolis
City dwellers are on the move … to downtown Minneapolis. This mid-size city has been adding residents left and right, who are attracted to its blend of urban lifestyle with Midwestern values. Of course, nature is a big part of the appeal – Minnesota is the "Land of 10,000 Lakes." It's a cinch to run, walk, cycle, even cross country ski, on your lunch break. Stroll the Minneapolis Sculpture Garden to snap a photo with one of their most iconic sculptures, Coosje van Bruggen and Claes Oldenburg's Spoonbridge & Cherry. For breakfast or a beer (they have both), stop in Freehouse. They also serve up massive family-style meals.
Frisco, Texas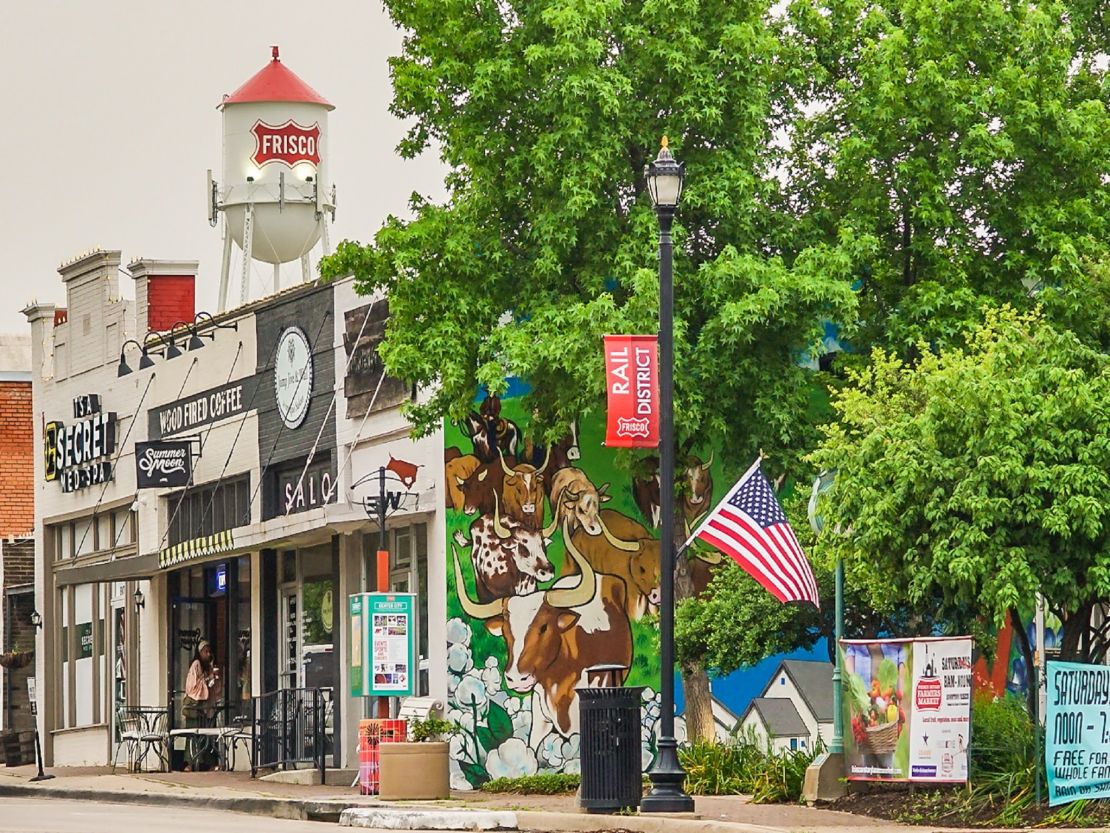 Just 30 miles north of Dallas, Frisco is a booming mid-size city that's much more than a suburb of the Metroplex. For football fans, it's home to The Star, the world headquarters and practice facility for the Dallas Cowboys, which opened three new restaurants in 2022. Frisco is also home to the National Soccer Hall of Fame, which is located inside Toyota Stadium, home to FC Dallas. And all you gamers be aware: Frisco has the National Videogame Museum, the only videogame museum in the US.
Huntsville, Alabama
Huntsville has long been a hub for the aerospace industry. It's home to NASA's Marshall Space Flight Center, the US Space & Rocket Center, and of course, Space Camp. Yet, there's more to this mid-size city that's contributing to its growth. It's a mover and a shaker thanks to a highly educated workforce and relatively affordable housing. There's high-tech and aerospace, but there are also green spaces, like the Huntsville Botanical Garden and Monte Sano State Park, which has hiking trails, rustic cottages and scenic overlooks.
Durham, North Carolina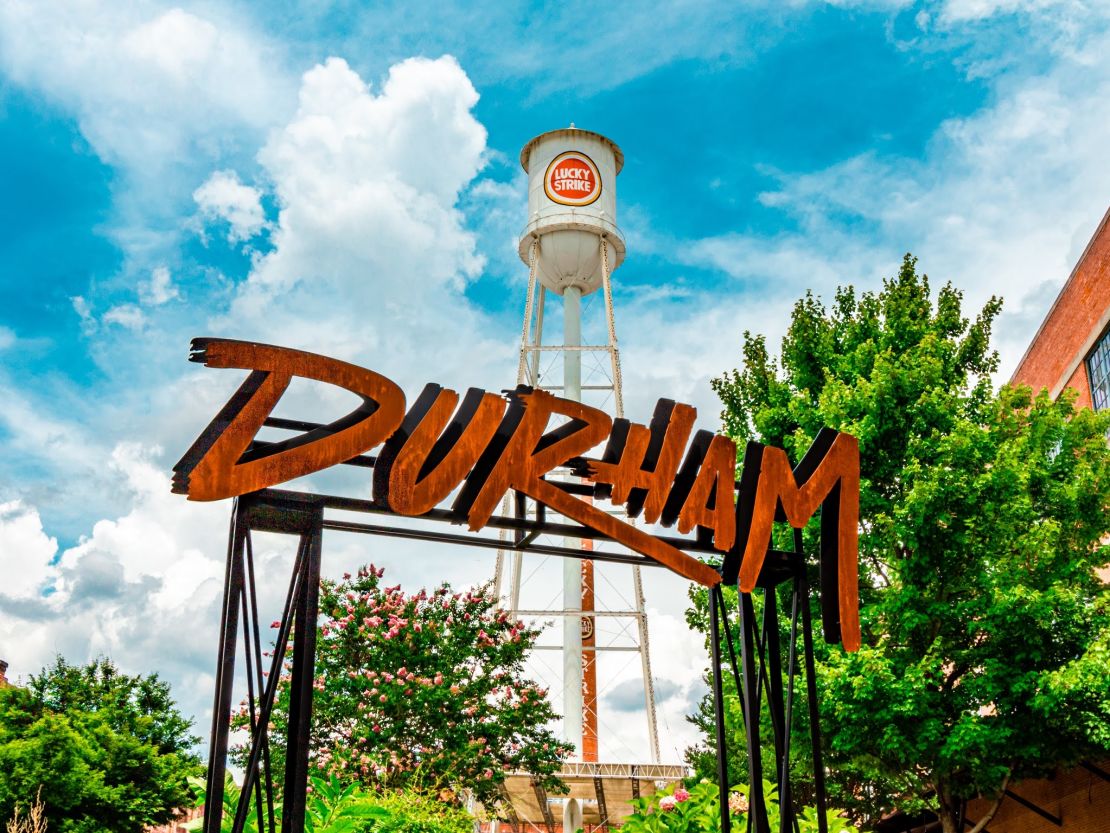 Durham ranks as a thriving mid-size city thanks to wage growth and pandemic resilience, bouncing back in large part due to a productive high-tech sector. Here you'll find highly-ranked universities and a growing start-up culture, but also a serious foodie scene, boasting James Beard-nominated chefs, global cuisine, like Spanish tapas, and all the biscuits, barbecue and brisket you could hope for. The Backyard BBQ Pit is a classic. It's also a must to stroll the Sarah P. Duke Gardens and catch a minor league game at Durham Bulls Athletic Park.
Boise, Idaho
Idaho is home to a few of the fastest-growing cities in the US, including three Boise suburbs: Meridian, Caldwell and Nampa. Boise is attractive for its art scene, culture and plentiful outdoor recreation opportunities. For skiers, snowboarders and mountain bikers, Bogus Basin is just 18 miles north of Boise. The state's capital is also home to the Boise Art Museum and BACON Boise, a restaurant boasting a menu with five different kinds of bacon. It may be the bacon that's turning Boise into a culinary capital, earning this mid-size city a spot on Food & Wine's list of top food cities.
Chattanooga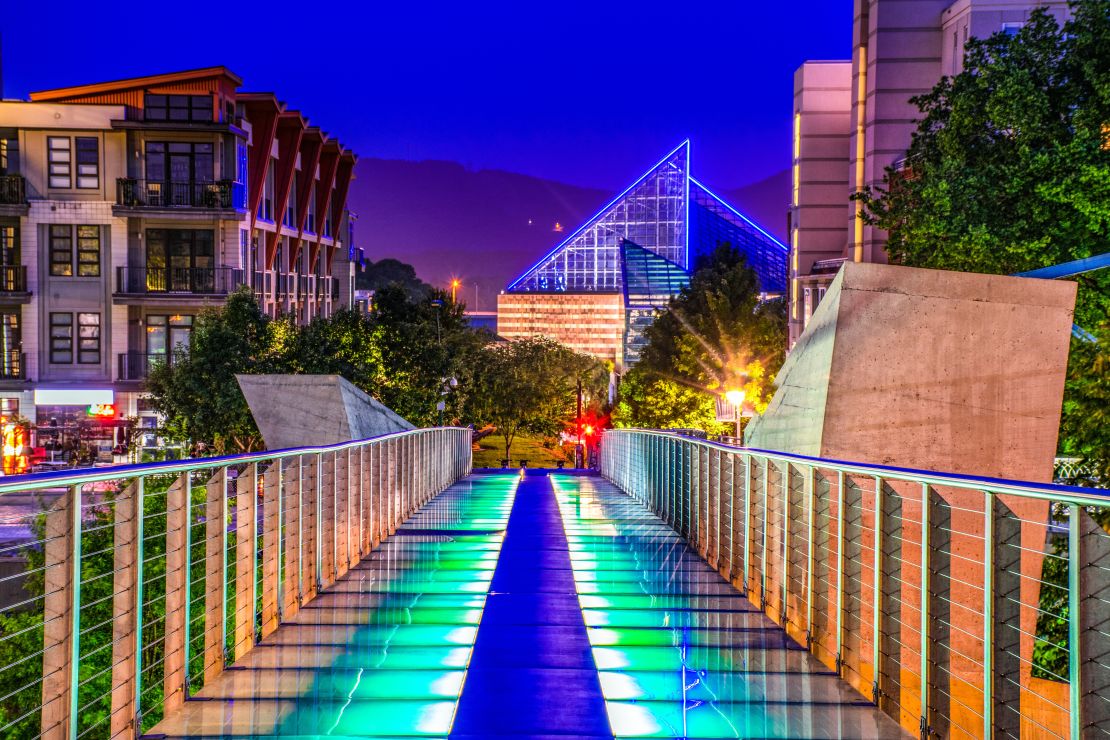 There's a lot to love about Chattanooga, including outdoor activities, a reasonable cost of living, diverse culinary offerings and accessible urban attractions, all tucked into the breathtaking mountains of Southeast Tennessee. Perennial tourist favorites like Rock City and Ruby Falls are popular, but there are plenty of more under-the-radar thrills too, like Tennessee Riverpark and the new Sculpture Fields at Montague Park. For foodies, look to Milk & Honey for a hip and flavorful breakfast menu, as well as Alleia for rustic Italian cuisine. A free electric shuttle was launched last year to connect riders to Chattanooga's neighborhoods.
Modesto, California
There's no question that Modesto is on the upswing, certainly since the housing crisis in the mid-2000s. Today, this mid-size city that sits on the Tuolumne River is drawing visitors with tree-lined streets, relaxing vibes and a serious car culture. Modesto is home to the 1962 classic film American Graffiti, you know. Here you'll also find lots to do outdoors, like river rafting, mountain biking, golfing and hiking. For those who like it fresh, you'll find it in Modesto thanks to dozens of fruit and vegetable stands and farms, like Ott Farms and The Fruit Yard.
Lubbock, Texas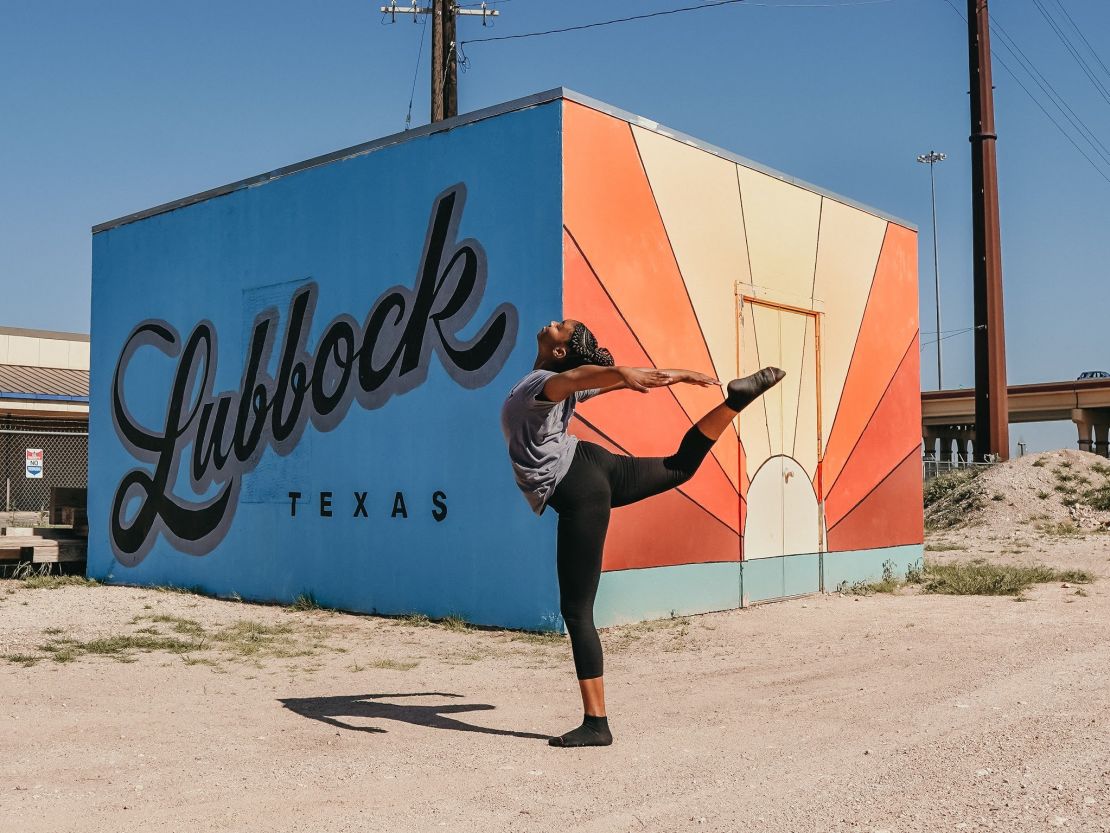 Since 2000, Lubbock has grown by 30%, according to the US Census, attracting new arrivals and tourists to this city that's known for High Plains wineries, top-rated golf courses and family-friendly attractions, like MacKenzie Park with its free-roaming prairie dogs. Lubbock is also known for its cowboy culture, which can be explored at the National Ranching Heritage Center. Settle in at English Newsom Cellars with a glass of Rainy, a fruity Malbec Rose wine. Or, choose from more than 20,000 drink choices when 7 Brew Coffee opens up in Lubbock in early-2023.
Omaha
After years of decline, Omaha is on the upswing, according to US Census figures, drawing in young professionals eager for walkable neighborhoods and a more urban lifestyle. The new RiverFront Omaha is a big draw, combining three public parks into one with amenities like a sculpture garden, interactive water features and a dog park. In Omaha, you'll find world-class works of art, including Monets and Renoirs, at the Joslyn Art Museum. This mid-size city is also home to the Henry Doorly Zoo, which consistently ranks among the top zoos in the world.
Knoxville, Tennessee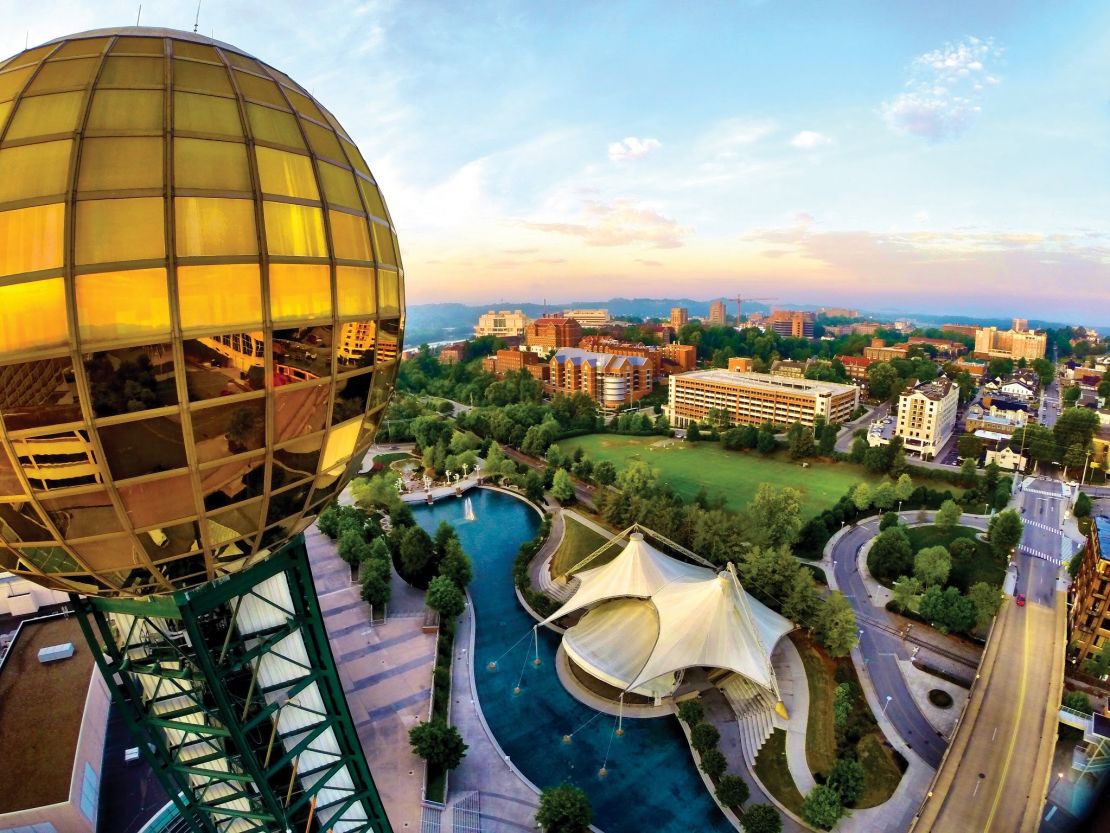 Home to the University of Tennessee, Knoxville is among the fastest growing cities in the state, with natural beauty, outdoor recreation, sporting events and the kind of cultural attractions and food scene you'd expect from a college town. While in Knoxville, a visit to the fourth-floor observation deck of the Sunsphere, which was built for the 1982 World's Fair, is a must for 360-degree views that span across downtown to the mountains. For food trucks, trivia nights and sports on big screens, stop by the Creekside Food Truck Park, which opened in the spring of 2022.
Kansas City, Missouri
In the most recent census, Kansas City reached its highest population ever, creeping just over 500,000 residents. That number is growing too, especially in the close-in suburbs. There's a lot to do in Kansas City thanks to major league sports teams, world-class museums, a robust mural program and historic Union Station. Yes, barbecue too, as in Kansas City BBQ. Here you'll find some of the best pulled pork, burnt ends and brisket in the country. Top picks include Chef J BBQ and Night Goat Barbecue. Get there early or prepare to stand in line.
Colorado Springs
Colorado Springs is growing, so much so that this city of 470,000 residents may even overtake Denver in size by 2050, according to Colorado's State Demography Office. Many come for the dramatic red rocks at the Garden of the Gods, world-class whitewater rafting on the Arkansas River and, of course, the aspen trees that turn the region to gold in fall. It's also a must to drive to the top of Pikes Peak for sensational 360-degree vistas and a brand-new visitor center. Colorado Springs is also home to a new professional soccer stadium, Weidner Field.
Madison, Wisconsin
Madison is the fastest-growing city in Wisconsin, spurred in large part by a red-hot tech sector. It also helps that Madison is widely considered one of the most walkable, bike-friendly and greenest cities in the US. Madison is beloved for its small-town feel with urban amenities, like the Chazen Museum of Art and Henry Vilas Zoo, as well as downtown Madison, a buzzing seven-block section that runs from Capitol Square to the University of Wisconsin. Lake life is big too, which is no surprise given Madison's location between Lake Mendota and Lake Monona.
Salem, Oregon
Salem has been growing for decades because of amenities like easy access to outdoor recreation, open spaces, affordable housing and jobs. This mid-size city is also tops with visitors, drawn in by the "authentic Oregon experience," which includes scenic views, colorful gardens, quaint neighborhoods and a bustling wine country. Set in the Willamette Valley, there are plenty of wineries to choose from too, including Bryn Mawr Vineyards and Coria Estates. For arts and culture, look to the Hallie Ford Museum of Art and the Willamette Heritage Center.
Tallahassee, Florida
Tallahassee is growing, moving up in the ranks as a top mid-size city, appealing for a feel that is both urban and suburban. The state capital wows with its historic downtown, public art works and a vibrant nightlife scene, as well as public parks and green spaces. Tallahassee is also less than one hour from sand