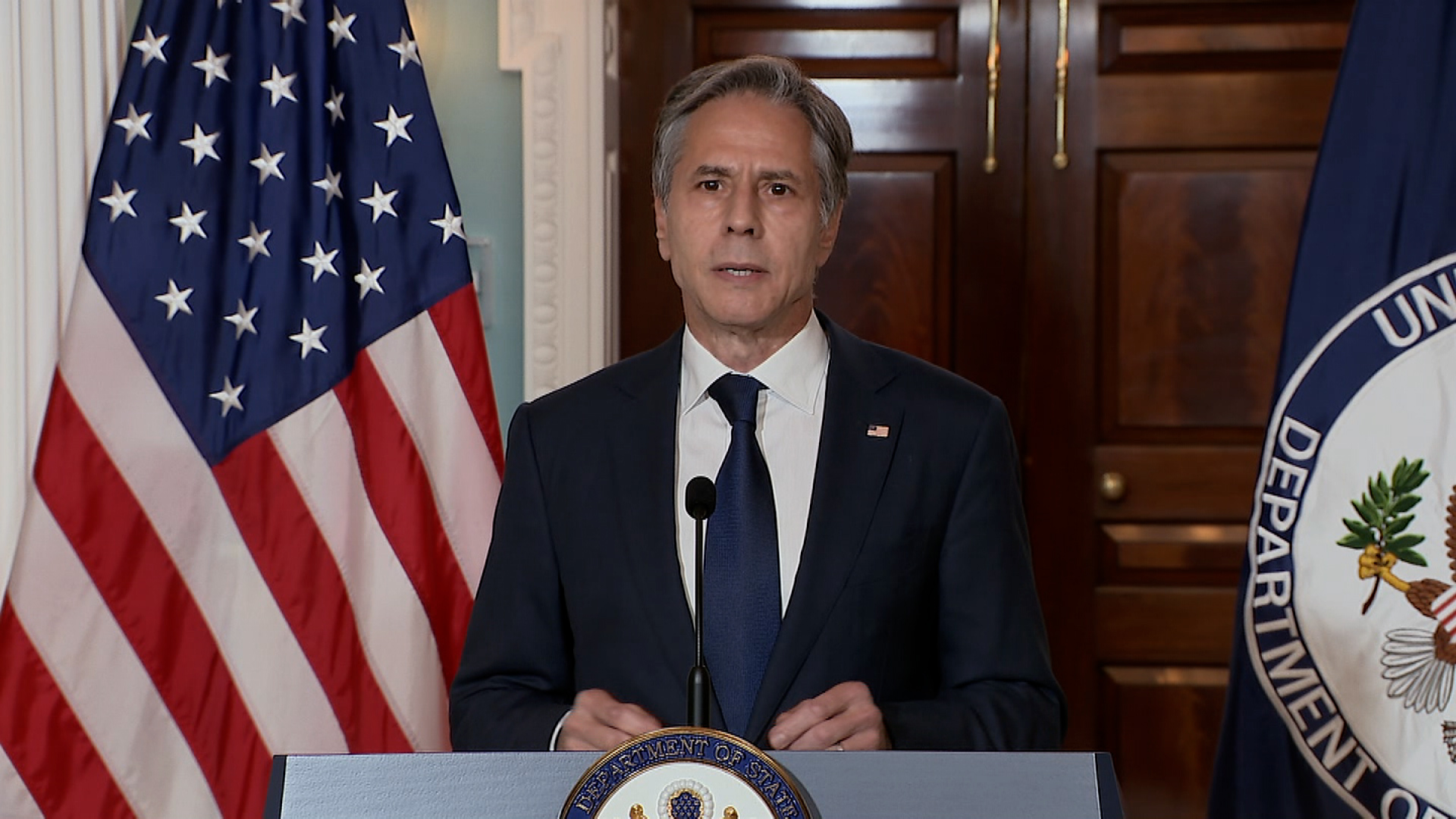 Secretary of State Antony Blinken called the United States' next steps in Afghanistan "a new chapter," saying the country will now lead a diplomatic mission with the nation after it withdrew all of its military forces.
"A new chapter of America's engagement with Afghanistan has begun. It's one in which we will lead with our diplomacy. The military mission is over. A new diplomatic mission has begun," Bllinken said in remarks from the State Department.
Blinken outlined the US' plans for the "days and weeks ahead," including suspending their diplomatic presence in Kabul as of today and creating a new team.
"First, we built a new team to help lead this new mission. As of today, we suspended our diplomatic presence in Kabul and transferred our operations to Doha, Qatar, which will soon be formally notified to Congress. Given the uncertain security environment and political situation in Afghanistan, it was the prudent step to take," he said.
Blinken said that for the time being, the US will use this post in Doha to "manage our diplomacy with Afghanistan, including consular affairs, administrating humanitarian assistance, and working with allies, partners and regional and international stakeholders to coordinate our engagement and messaging to the Taliban."
The secretary of state thanked the top US diplomat in Kabul, Charge d'Affaires Ross Wilson, for his work in Afghanistan, saying he has "done exceptional, courageous work during a highly challenging time."