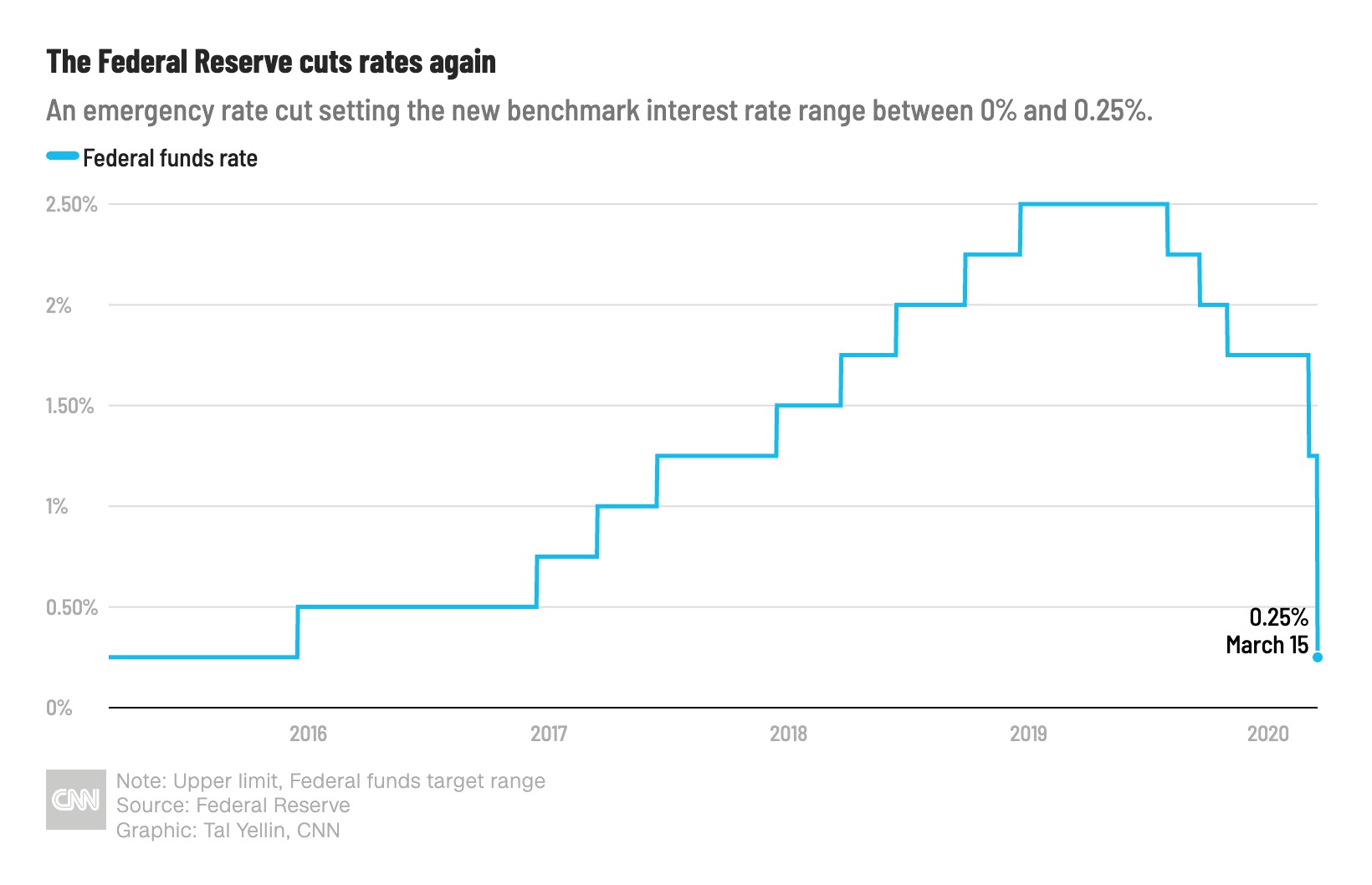 After cutting the target interest rate to zero on Sunday to help the economy during the coronavirus pandemic, Federal Reserve Chairman Jerome Powell said the measures were "essential to contain the outbreak," but will "take a toll on the economy in the near term."
The Fed took a number of actions "to support American families and business and the economy overall and to support the flow of credit" as it is affected by coronavirus, Powell said. 
The Fed expects to maintain the rate until "we are confident the economy has weathered" the current situation, Powell said.
Watch: