9:29 a.m. ET, April 4, 2020
Coronavirus death toll in United Kingdom rises by 708
The United Kingdom has recorded 708 new deaths from coronavirus, the largest one-day rise since the outbreak began.
According to figures released by the Department of Health and Social Care, a total of 4,313 have now died in the UK. The figures are current to 5 p.m. (12 p.m. ET) on April 3, but were released a day later.
The number of confirmed cases of coronavirus as at 9 a.m. (4 a.m. ET) April 4 is 41,903, which is an increase of 3,735 from the previous day's figures.
9:13 a.m. ET, April 4, 2020
Atlanta nurse battling coronavirus in NYC: "It's emotionally draining"
Nurses from Atlanta are flying to New York City to help treat coronavirus patients.
Letha Love, an Atlanta ICU nurse, said she was shocked by what she saw when she arrived.
"I wasn't expecting it to be the amount of people that it was and the severity of it," she told CNN this morning. "To hear the whole hospital calling codes all night, it's emotionally draining."
This comes after New York City sent an emergency alert to phones, asking all licensed health care workers to support the city's health facilities.
Love said she was originally planning to stay 3 to 6 weeks, but might return to Atlanta earlier.
"I do whatever it takes to protect myself so that I can go back to my kids healthy and strong. But this is a lot. It's a lot. And people need to take it serious," she said.
Love said most of the patients she has worked with in New York so far have been intubated, but she wants their family members to know that nurses and other health professionals are taking care of them.
"We wouldn't come here if we weren't going to take care of them," she said. "We came there to take care of them"
New York currently has 103,169 coronavirus cases and 2,935 deaths, according to Johns Hopkins University.
8:49 a.m. ET, April 4, 2020
 Spain to extend "state of alarm" until April 26
The Spanish government is set to extend the nationwide "state of alarm" introduced on March 14 for a second time, until April 26.
Prime Minister Pedro Sanchez is due to hold a news conference later Saturday (9 a.m. ET). A spokeswoman for the government told CNN: "The announcement will be made shortly but you can take it as true."
The leader of the opposition Popular Party Pablo Casado Blanco tweeted that he had "received a call from Pedro Sánchez to inform me that he will request Congress to extend the State of Alarm. I have once again transmitted to you the support of the Popular Party for the containment measures against the coronavirus."
The state of alarm involves tight restrictions on movement and allows only essential workers to perform their duties.
8:34 a.m. ET, April 4, 2020
After Tokyo 2020 postponement, money has become a real worry for Olympian Gwen Berry
Like many Americans around the country, Gwen Berry is weighing her financial options.
She is thinking about filing for unemployment, or seeing if she can get a day job, like the one she once held at Dick's Sporting Goods, to help stem the financial tide left behind by the coronavirus.
But unlike Americans, Berry is weighing these options as an Olympic athlete.
"When people think of Olympians, they think of people who have a lot of money, like professional basketball players, or professional baseball players, and it's definitely not the case," Berry told CNN Sport.
Here's some context: The postponed Tokyo Olympics will be held from July 23 to August 8 in 2021, the International Olympic Committee (IOC) has confirmed.
Read the full story here.
8:23 a.m. ET, April 4, 2020
The Netherlands records another 164 coronavirus deaths
The Netherlands has recorded another 164 coronavirus deaths bringing the country's total to 1,651 — 904 higher than Friday's total — according to new figures from the Dutch National Institute for Public Health and the Environment. 
The health authority said there have now been 16,627 confirmed coronavirus cases since the outbreak began, although it added that the true number will be higher because not everyone is tested. 
Numbers reflect social distancing measures: The Institute says the numbers reflect the "initial effects" of government-imposed social distancing policies.
"The number of patients admitted to hospital, and the number of deceased patients reported in the Netherlands is increasing less rapidly than would have been expected without measures in place," the Institute said.
"It will take a considerable time to slow down the spread of the coronavirus. Everyone must continue to comply with the measures in the coming period," the Institute added.
7:35 a.m. ET, April 4, 2020
Bahrain allows transit through Bahrain International Airport 
Passengers from all nationalities have been permitted to transit though Bahrain International Airport starting on April 3, Bahrain News Agency reported Saturday, quoting civil aviation authorities. 
Entry would remain restricted to Bahraini citizens, residents of the Kingdom, and travelers holding a letter of prior permission to enter, according to the agency. 
7:54 a.m. ET, April 4, 2020
It's just after 7.30 a.m in New York. Here's what you need to know
According to Johns Hopkins University's tally of cases in the United States, there are at least 278,458 cases of coronavirus in the U.S. At least 7,159 people have died in the U.S. from coronavirus. 
The total includes cases from all 50 states, the District of Columbia and other U.S. territories, as well as all repatriated cases. Meanwhile, Wyoming is the only state not reporting a death from coronavirus.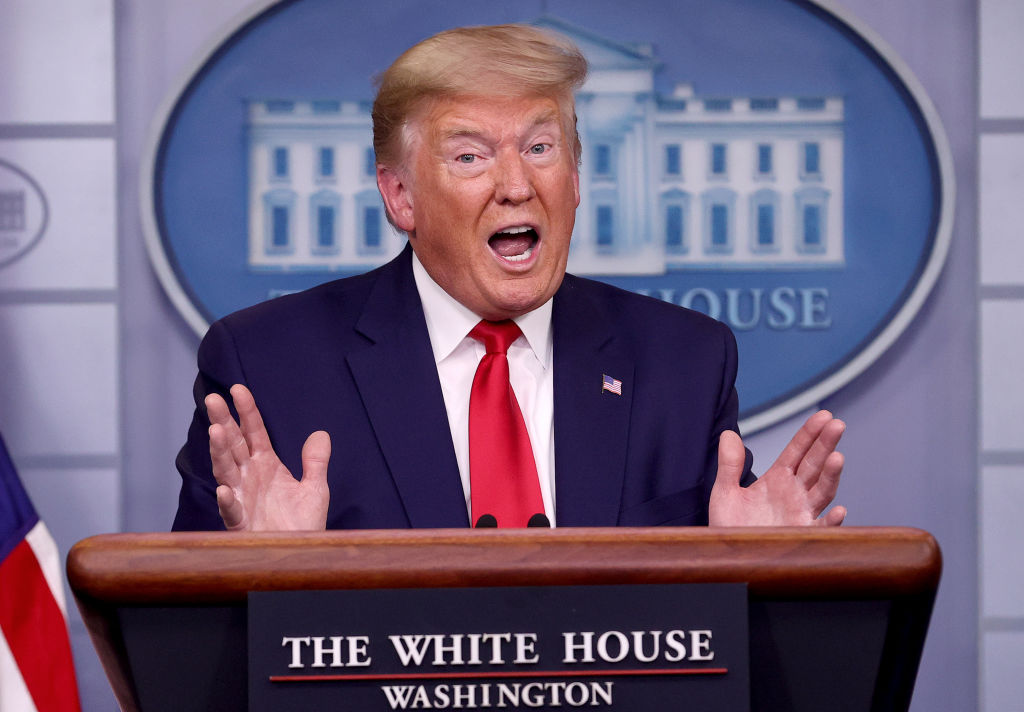 Mixed messages on masks: President Donald Trump said Friday his administration was now recommending Americans wear "non-medical cloth" face coverings, a reversal of previous guidance that suggested masks were unnecessary for people who weren't sick.
But Trump said the recommendations, which came after a week of heated deliberations inside the White House, were voluntary and that he would not partake.
"I don't think I'm going to be doing it," he said, going on to suggest it was hard to envision such a thing in the Oval Office: "Wearing a face mask as I greet presidents, prime ministers, dictators, kings, queens — I just don't see it."
UK lockdown will remain for weeks: The UK's social distancing rules will remain in force for several more weeks, despite signs the coronavirus outbreak is slowing, one of the country's leading epidemiologists has said.
India sees biggest day jump in cases: India has reported its biggest single-day jump in new coronavirus cases, with 601 in the past day representing a 26% rise, according to the Ministry of Health and Family Welfare. The country now has 3,082 cases and 86 deaths, according to figures from Johns Hopkins University.
Spain's death toll rise is flattening out: A further 809 people have now died from coronavirus in Spain, bringing the total to 11,744 deaths, according to Spanish Health Ministry figures released Saturday. The deaths are a rise of 7.3% -- but are the lowest increase since March 26.
6:50 a.m. ET, April 4, 2020
Spain's death toll rise is flattening out
A further 809 people have now died from coronavirus in Spain, bringing the total to 11,744 deaths, according to Spanish Health Ministry figures released Saturday.
The deaths are a rise of 7.3% but are the lowest increase since March 26.
On Thursday, Spain's death toll surpassed 10,000, and the country joined Italy as one of only two countries to report five figure death tolls.
The ministry's most recent data shows there are now 78,733 active cases of Covid-19 in Spain, an increase of 2,511 from Thursday – but also the smallest daily rise since March 20.
A total of 6,532 people have been admitted to intensive care units since the pandemic began.
12% increase in recoveries: The Spanish Health Ministry also reports that 34,219 have now recovered from the virus – nearly 4,000 more than the number reported Friday, and a 12% increase.
While the number of active cases continues to rise, the rate of increase continues to slow.
The latest numbers show the number of active cases recorded has risen 3% since Friday. The peak, on March 19, was a 27% increase in one day.
6:19 a.m. ET, April 4, 2020
Germany's death toll jumps by 141 to 1,158
Germany's coronavirus death toll has risen to 1,158, according to the country's disease and control agency, the Robert Koch Insititute. The death toll increased by 141 deaths in 24 hours.
There are now 85,778 coronavirus cases in Germany, with the total number of confirmed cases jumping 7% from Friday to Saturday.
Chancellor Angela Merkel said Friday that there is a "bit of hope" for Germany after figures show that the spread of coronavirus is "a bit slower than it was just a few days ago."
Speaking on video published on the German federal government's YouTube channel, the Chancellor did stress however, that it was "way too early to recognize a definite trend" and "it is far too early to loosen the strict rules."
Merkel, herself now out of isolation, said it would be "absolutely irresponsible" to fix a date for the restrictions to be lifted and warned that Germany would "go from the frying pan into the fire – medically, economically and socially."
Merkel also urged all Germans to avoid traveling around the country during the upcoming Easter period.